To buy a brand new apartment in Manhattan can be an exciting but scary experience. As the cost of housing prices rise, finding a new apartment for the best possible price can be time-consuming. Luckily, knowing about an ideal budget, location, and process can make the experience easy and stress-free.
What is your budget?
How much are you willing to spend on your apartment? Generally, a one-bedroom apartment in Manhattan costs about $900,000 to buy. A 4-bedroom apartment can easily cost over $3,000,000. Generally, co-op apartments are less expensive than condos. However, new developments Manhattan homes will cost more than those already well-established. As an additional tip, to buy a brand-new apartment in Manhattan, it is best to save up roughly 20% to 25% of the cost of the apartment before the purchase, if this is possible. 
Having a reasonable budget at or above the $1,000,000 range will ensure that you will find apartments and condos for sale in Manhattan that will meet your needs. Of course, with more accommodations, the price rises as well. Depending on what you are looking for, set a limit for yourself to find hidden jewels of homes and avoid overspending. It is best to speak with a mortgage banker or broker to request a preapproval letter to set your budget accurately.
What is the location?
Another huge factor to buy a brand new apartment in Manhattan is the location. The neighborhood that the apartment is located in can either make or break your experience in Manhattan and determine the price of the condo or co-op. There are several different areas that are all great for people of different personalities and backgrounds.
For example, the Financial District and Tribeca are great for wealthy and high-class people with larger budgets. These areas are best suited for people that enjoy living in luxury, eating in 5-star restaurants, and buying expensive clothes from classy boutiques. These areas are home to both old money and new money folks alike. They are busy in the daytime and quieter at night and are home to many large places of work. These districts are also filled with office spaces and other large work buildings.
Areas such as Chelsea, West Village, and NoHo are great for creative spirits with an eye for beautiful art. These areas are highly inclusive of all cultures, and it is much cheaper to buy an apartment here over the Financial District and Tribeca. There is always plenty to explore, including art exhibits, venues, and unique restaurants. Still, you can find lovely homes here as the residents are immersed in exquisite, unique, and vibrant art. These areas are perfect for always being entertained, as well as for those who have a deep appreciation for art and creativity.
The Lower East Side and East Village are best suited for those looking for an exciting nightlife with plenty of activities almost 24 hours a day. These areas are filled with bars, lounges, venues, and much more to enjoy every day. Because these areas can be noisy, they are best for night owls that feel the most alive when the sun is down. There is always someone to socialize with in the Lower East Side and East Village, and always an event to go to.
How does the buying process go?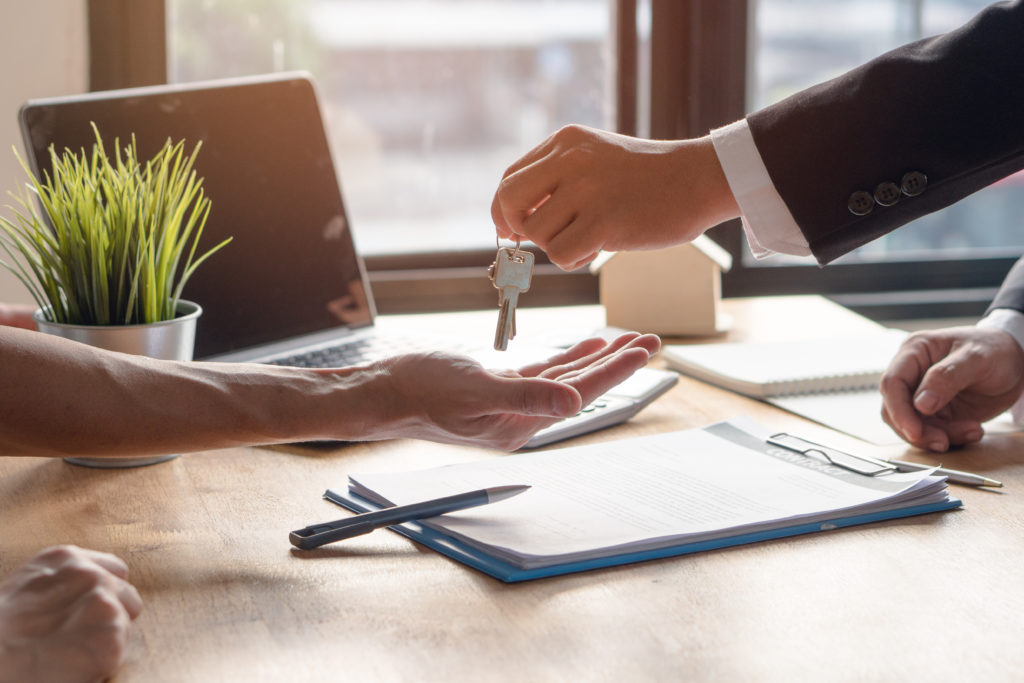 As a buyer in Manhattan, it is always a great idea to work with an experienced buyer's agent, which are free to work with because they earn commissions from the home's sale. By working with a buyer agent, you can save money by helping you find great deals on apartments and condos. At this point, attend open houses for information on each property and specific details about their offers. That way, you have the most chances to buy your brand new apartment in Manhattan.
Additionally, it is important to prepare your offer documentation and find a real estate attorney. Since Manhattan apartments are in high demand, you will have the highest chance of winning the apartment if you submit an offer as early as possible to be ahead of the competition. Because offers are not final until both parties agree and accept all terms, you can submit offers for many different apartments simultaneously with no repercussions.
Once the offer is accepted, your attorney will negotiate and look over the housing contract on your behalf, as well as thoroughly review the building documents, including the first two years of financials. Once this has been completed, you can sign the contract, and a 10% deposit can be made to the condo or co-op.
Once you have a fully executed contract, you can send in the mortgage application and request for an appraisal. The bank will give you a mortgage commitment letter, and you can complete your condo, apartment, or co-op board application. Begin the building application as soon as possible to stay on top of additional letters and information and remain organized with any important information.
If you are purchasing a co-op, you will be called for a board interview, but if you are buying a condo, the building will process its waiver of the right of first refusal to allow you to close on the apartment.
How do I close on the apartment?
If you are approved by the co-op board or condo in Manhattan, you can then close on your apartment. The attorney will schedule this, usually in the attorney's office or the building's managing agent's office. So now, your brand new Manhattan, New York apartment is all yours!
Usually, this process takes 1 to 2 months for a condo and 2 to 3 months for a co-op. If possible, be as prepared as you can to provide documentation such as identification, income statements, and other important files. Having this readily available will help shorten the process of buying the apartment. 
Get in touch with our team of experts at BARNES New York to benefit from considerable discounts on the purchase price, transaction fees, and carrying costs when buying a brand new apartment in Manhattan.