Brooklyn is younger than ever. The numerous and recent real estate developments bear witness to this. In recent years, New Yorkers have been able to witness the transformation of the urban landscape with the proliferation of brand new buildings, as well as older ones, and therefore dozens of vacant luxury apartments. What is the Brooklyn real estate market like? How to buy an apartment in Brooklyn? We'll tell you – almost everything.
Find the best neighborhood to buy an apartment in Brooklyn
Brooklyn offers a diverse range of neighborhoods, more or less expensive, generally appreciated for their calm and relaxed environment, close to amenities, schools and metro, it's up to you to choose because your best neighborhood is not the neighbor's. If you are looking to buy an apartment in Brooklyn, one of the most important first step will be to find the right environment and neighborhood.
Williamsburg
Bordered by Greenpoint to the north; Bushwick and East Williamsburg to the east; Williamsburg is the neighborhood of reference for all those who love the dynamism without the frenzy of Manhattan. Trendy but calm, bohemian but chic, urban but green, Williamsburg brings together a well-to-do population of promising young workers. During the past 20 years, Williamsburg has undergone significant gentrification characterized by a contemporary art scene and a vibrant nightlife. Williamsburg also boasts an incredible diversity, with many ethnic communities around in the neighborhood and a very friendly and open-minded environment. There are also several amazing open spaces and parks in Williamsburg, making it a very enjoyable neighborhood.
Dumbo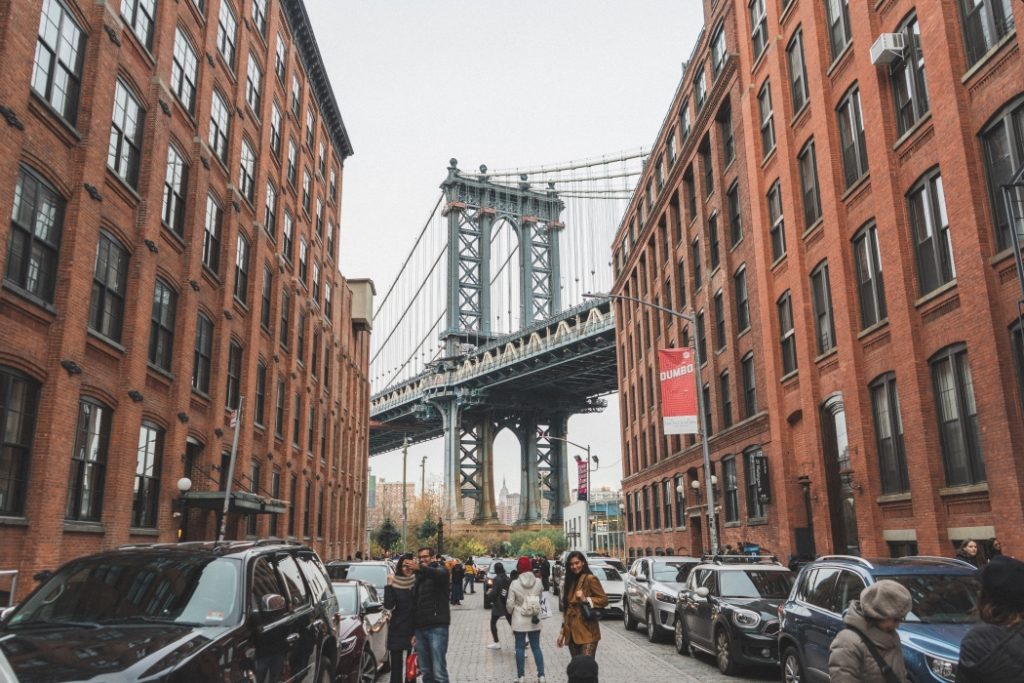 Despite high prices, the district of DUMBO (short for Down Under the Manhattan Bridge Overpass) remains highly sought after by young active tenants, with a comfortable budget. Originally a ferry landing, Dumbo still hosts many industrial and warehouse buildings, reminiscent of its history, many of which have now been converted into spacious luxury residential lofts. Located not far from Manhattan, it has all the conveniences of a modern and trendy neighborhood with its dozens of shops, gourmet restaurants and rooftops that offer breathtaking views of the skyscrapers. Dumbo offers the perfect mix of art, business, and leisure.
Brooklyn Heights
Originally referred to as Brooklyn Village, Brooklyn Heights remains a coveted neighborhood of families looking for a large property to purchase or rent in Brooklyn. It sits adjacent to Dumbo to the north, Downtown Brooklyn to the east, and Cobble Hill and Boerum Hill to the south. It is true that this neighborhood has it all: dynamic but quiet, historically very rich with its many architectural styles and churches; it also has cultural institutions such as the Brooklyn Historical Society and the Heights Players. The neighborhood is also famous for its low-rise architecture and its many pre-war "brownstones" (townhouses). Finally, it enjoys an ideal location near downtown (Downtown Brooklyn), and directly across the East River from Manhattan and connected to it by subways and ferry service.
Carroll Gardens
If your goal is to buy an apartment in Brooklyn, you'll love this neighborhood! Historically an Italian enclave in Brownstone, Carroll Gardens is the favorite neighborhood of many French people, perhaps because it is full of European shops, gourmet bakeries but also a variety of schools that offer French education (including PS 58, The Carroll School and the private International School of Brooklyn). The neighborhoods that surround it are Cobble Hill to the northwest, Boerum Hill to the northeast, Red Hook to the south and southwest, and the Columbia Street Waterfront District to the west. Carroll Gardens also hosts several churches and leafy green wide streets; it is one of those quiet places in the city that almost lets you forget that you are in NYC.
Park Slope
Park Slope is roughly bounded by Prospect Park to the east, Fourth Avenue to the west, Flatbush Avenue to the north, and Prospect Expressway to the south. Families looking for an apartment to buy or to rent will love the peace and greenery of this neighborhood, which offers beautiful traditional red brick townhouses as well as more modern buildings. The whole area is very pleasant, especially because of the many parks and most of the amenities imaginable. Beware, the offer does not always follow a constantly high demand, and prices are affected. Park Slope, located in northwestern Brooklyn, features the Park Slope Historic District, which was listed on the National Register of Historic Places. It is considered one of New York City's most desirable neighborhoods, with green spaces, restaurants, nightlife, shopping, access to public transportation…
Cobble Hill
Cobble Hill is located in the northwestern portion of Brooklyn, and includes several famous spots, such as the Cobble Hill Park. It sits right next to Brooklyn Heights to the north, Boerum Hill to the east, Carroll Gardens to the south, and the Columbia Street Waterfront District to the west. The neighborhood also features many churches and historical homes, one of New York City's finest collections of nineteenth-century houses. Court St is usually advertised as the Main Street of Brooklyn, and for good reasons! Restaurants, coffee shops and clothing stores line up the pretty streets, as well as tree lined residential streets at walkable distance. Multicultural eating establishments and excellent architecture make Cobble Hill a great place to live.
The real estate market in Brooklyn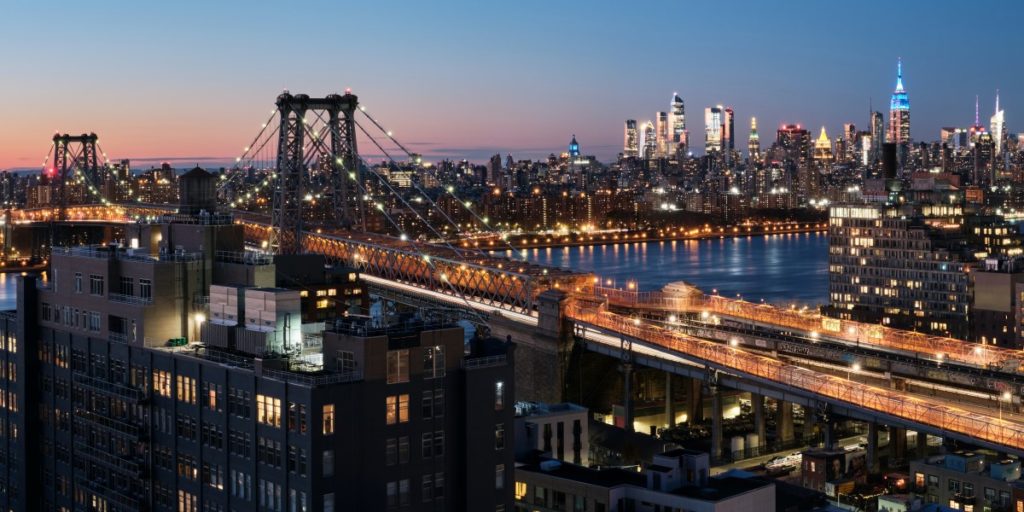 During Q1 2021, the median sales price in Brooklyn increased 12% year-over-year, with an average sales price of $1,114, a 9.9% increase compared to last year's first quarter. There was also an increased total number of sales, and properties stayed 20 days less on the market.* The market is thus surging for the first part of 2021, allowing for great opportunities in the real estate sector.
Regarding condos in particular, median sales price and average sales price rose year over year to new records for the second straight quarter, and the number of sales rose annually to their highest level since 2007.* Buying an apartment in Brooklyn is a great idea for someone who is willing to invest in a booming market with a lot of potential.
*Miller Samuel Report: Q1-2021 Brooklyn, NY Sales
BARNES New York is at your disposal to help you in your real estate project to buy an apartment in Brooklyn, thanks to a strong team of experts to assist you in all aspects of your real estate or lifestyle ambitions.
Our featured properties: