Many New Yorkers seem to have a soft spot for the north of the region, specifically Westchester County. Perhaps thanks to the less stressful and better quality of life, to the exorbitant prices of housing in Manhattan. Be that as it may, tens of thousands have invested themselves in the corners of New Rochelle, Larchmont, Mamaroneck, Rye.
Westchester County, a neighborhood with a bright future
We know that the prices of the five boroughs of New York City reach very high peaks, so one option – or an obligation rather – is to consider the surrounding areas in greener areas but a little further from the city center. Moreover, there is a clear increase in real estate sales in neighboring counties, Westchester for example. Indeed, during Q1 2021, the real estate market in Westchester was soaring, with a median list price of homes in Westchester County at $690K, trending up 10.8% year-over-year. Westchester County home values have gone up 7.3% over the past year.*
The county enjoys beautiful scenery – forests, hills, and the Hudson River and Long Island Sound shorelines, great nature reserves and parks with amazing hiking, swimming, cross-country skiing, horse back riding… Westchester also offers the perfectly balanced mixed of urban, suburban, and even semi-rural environment all in short distances from each other, as well as relatively close to Manhattan and other NYC areas, easily accessible by train.
A big advantage of buying a property in the area is benefiting from the diverse and full-of-resource real estate market in Westchester. You can easily find a house or a luxury condo in the different cities around the county. Or even a nice single-family unit or a farm in a more rural setting, if you like calm and quiet environments. Multiple types of properties are available for you in Westchester, especially in the bigger cities in the county, which offer different neighborhoods options that will allow you to find the best place for your home.
*Miller Samuel Report: Q1-2021 Westchester County, NY Sales
Several cities on the rise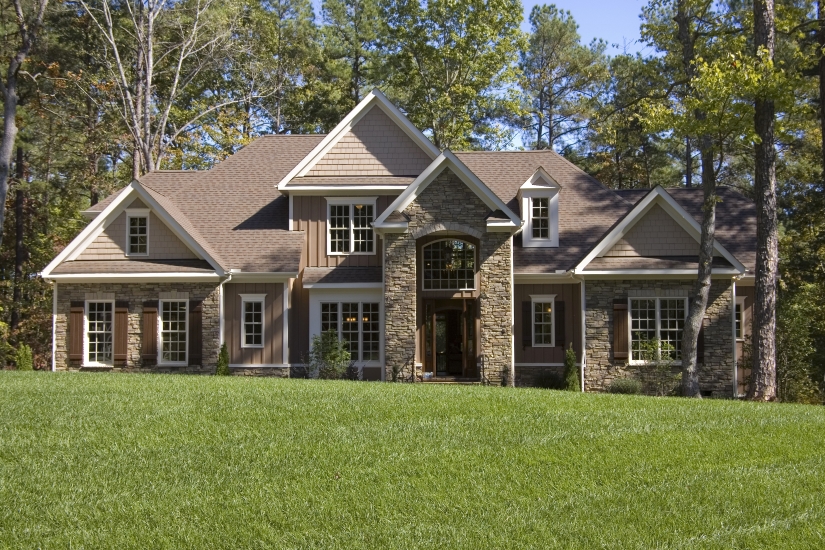 Yonkers, spread along the Hudson River, is the most populated city in Westchester County, with an estimated population of 200,000 as of 2019. The city is home to several major tourist attractions, like the Hudson River, parks and museums, as well as major shopping areas. Yonkers is proud of its friendly neighbors, convenient location for getting around Westchester, close to Bronxville and a pretty quiet and enjoyable city. The market is mostly represented by single-unit family homes, affordable and middle-range, and is a good choice for families.
Rye, notable for its waterfront, attracts New York families or expatriates who want to be close to Manhattan without experiencing the inconvenience everyday, and welcomes a well-off population. Two National Historic Landmarks are located in the city, as well as historic amusement park Playland. With a population of 16,000, the city offers an excellent compromise in terms of quality of life and dynamism.
New Rochelle, lying on the Long Island Sound, quite urban but with beautiful parks, attracting a young population (average age of 37), often liberal professions who likes to enjoy the many shops and … ethnic and gourmet restaurants. New Rochelle is actually sometimes referred to as the "Home Town", because of the significant amount of single-family homes and residential developments throughout the city.
Once the preferred location of summer residences for wealthy families from New York City, Mamaroneck remains more affordable in terms of housing nowadays, even though the city is proud of its splendid houses at the edge of the water. Mamaroneck has its own cinema, a newly renovated library, the Emelin Theater, the beach, an ice rink, a large number of restaurants and shops, the Hampshire Golf Club, and of course, the harbor and yacht clubs. Finally, if you were told that all this is 40 minutes from NYC's Grand Central Station, making it an easy commuter town, you would probably be completely charmed!
The village of Larchmont, right next to it, invites one to a quiet life, at the edge of the water, and with numerous and green parks, like Manor or Flint Park. It is not by chance that the village was originally a beloved New York vacation destination. Larchmont is quite an affluent village, the third wealthiest in New York as of 2020. Larchmont also hosts the French-American School of New York campus, making it an important preferred location for French-speaking families.
BARNES Westchester&Connecticut: Bringing luxury real estate upstate
BARNES New York strengthens its presence north of New York City with BARNES Westchester in the heart of Larchmont, NY. The office, located at 1955 Palmer Avenue in Larchmont, aims to be a major real estate brokerage in the area, with a focus on luxury residential properties, and building on its particular experience in dealing with foreign and expatriate clientele.
Located at the very heart of this truly international county, BARNES Westchester strengthens the brand's presence upstate, in order to better serve its Westchester clients and provide them with a localized support, assisted by a strong team of local experts.
Similarly, an office in Greenwich, CT will soon see the light of day, allowing BARNES to get closer to its clients who are well represented in Connecticut.
BARNES is at your disposal to assist you in your real estate needs in Westchester, as well as the entire New York State and beyond, thanks to our dedicated international team. Do not hesitate to contact us.
Our featured properties: