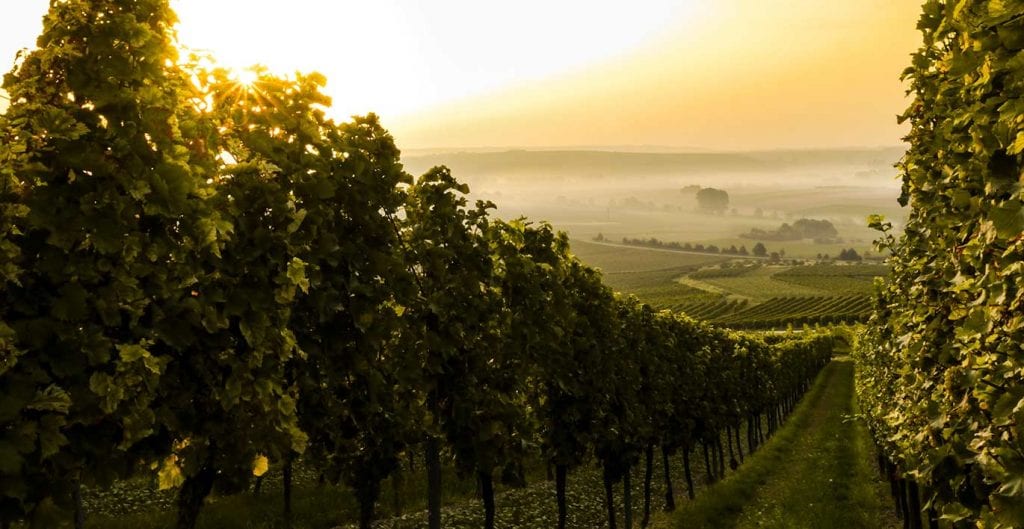 Just like works of art, vineyards are the thing of dreams. Buying a prestigious wine-growing estate and producing your own wine that goes on to prove a big hit both in France and around the world can be one of the greatest adventures there is. Beyond the way of life and the passion for wine, an exceptional vintage is now a highly-prized and rare asset.
Investing in a vineyard means combining passion with an entrepreneurial venture. In order to best meet the specific characteristics of this market, we have created two expert entities.
Firstly, BARNES Vineyards Investment, our investment bank, offers you the possibility to seize rare and exclusive opportunities while providing support in the acquisition of the most prestigious wine-growing assets, spirits brands and companies in the industry. Experts in equity capital operations and the specifics of managing a wine-growing enterprise, BVI assists entrepreneurs and investors with their small and mid-cap projects (10 to 500 million euros) with the utmost discretion and confidentiality.
At the same time, we have created BARNES Wine Estates, a second structure with an extensive on-market portfolio dedicated to passionate individuals looking to make a move into the wine industry with a pleasure estate for less than 10 million euros.
Our team composed of professionals from the wine and finance industries are on hand to help you review properties, throughout the acquisition process, and in drawing up the business plan required prior to any investment. We also offer a range of post-acquisition services covering consultancy to complete management in order to set you on the path to success.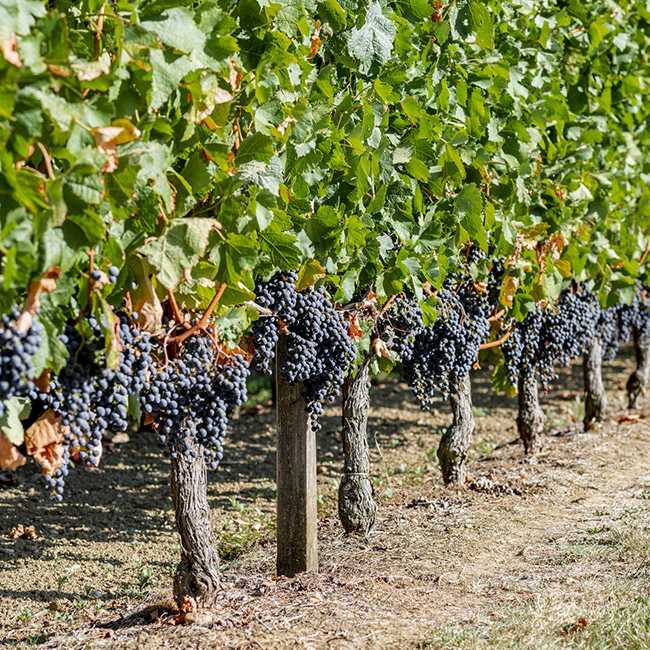 Wine Estate in the region of Saint-Estèphe,
Bordeaux, France
82,7 acre • 15 rooms
15 960 000 €
82,7 acre Wine Estate in the region of Saint-Estèphe. This 82,7 acre Château is made up of two blocks of vineyard plots : the first one consists of 29,1 acres in a prestigious Médoc appellation, the second one consists of 53,6 acres in Haut-Médoc appellation, very close to each other and almost adjoining the winery and the mansion. The large and functional winery includes a winemaking cellar with concrete and stainless steel vats, a barrel room and a storage cellar, both of which are underground, a storage cellar and a cellar with all the equipment needed for bottling and labelling, as well as an office. An 8,600 sqft shed, housing vineyard equipment in good condition, and a caretaker's house complete the property. The Château produces around 90,000 bottles of red wine from a prestigious Médoc appellation and 160,000 bottles of red wine from Haut-Médoc appellation.
The 3,200 sqft mansion has 8 rooms including 2 kitchens on the ground floor, and 7 bedrooms plus 1 bathroom upstairs. BARNES, a major player in upmarket real estate and ambassador of the Art de Vivre, has put together a team of professionals, coming from the world of wine and finance, and dedicated exclusively to Wine Estate transactions. We advise you during the acquisition process and can offer you tailor-made support after the transaction. After signing a Non Disclosure Agreement, we will provide you with a detailed Memorandum of Information, on the investment banking model : Assets / Review of the production / Analysis of the commercial network / Financial analysis. Price is excluding wine stock and costs accruing to growing crops (price is seller's charge, including agency fees).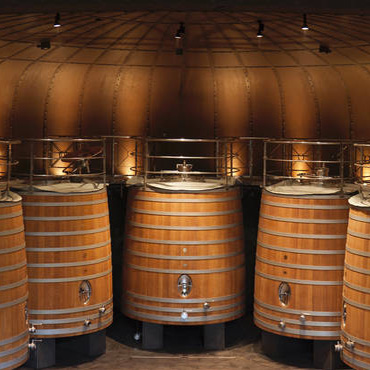 Vineyard in Provence
Draguignan, France
45 ha • 9 rooms
12 770 000 €
This family Wine Estate, from father to son for 4 generations, cultivates 137 acres of vineyards (100 acres are owned and 37 acres are rented) including 112 acres in the Côtes de Provence Appellation. It is served by major traffic routes, located 25 miles from Saint Tropez and 1 hour's drive from Nice International Airport : a prime location close to the RN7 road. Made up of a few small vineyard plots along the Argens river to the foothills of the Maures Massif, and of course the plots surrounding the winery and the mansion, this Wine Estate mainly produces rosé wines but also white and red wines (300,000 bottles per year), thanks to this diversity of terroirs. The main operating building is a modern, thermo-regulated winemaking and storage cellar, fully equipped for the autonomous production of quality wines from Provence. With a capacity of more than 800,000 bottles, this production tool makes it possible to have ambitious development projects (extension of the vineyard or development of a négoce). A long-lasting, balanced distribution network, with 35% exports, 25% sales to restaurants on the French Riviera and 30% sales to the winery cellar, is another remarkable feature of this Wine Esate, which promotes its wines outside the supermarket sector and generates fairly high profits. The 1625 sq.ft. mansion, typically Provencal, has 3 bedrooms on the first floor and large reception rooms on the ground floor.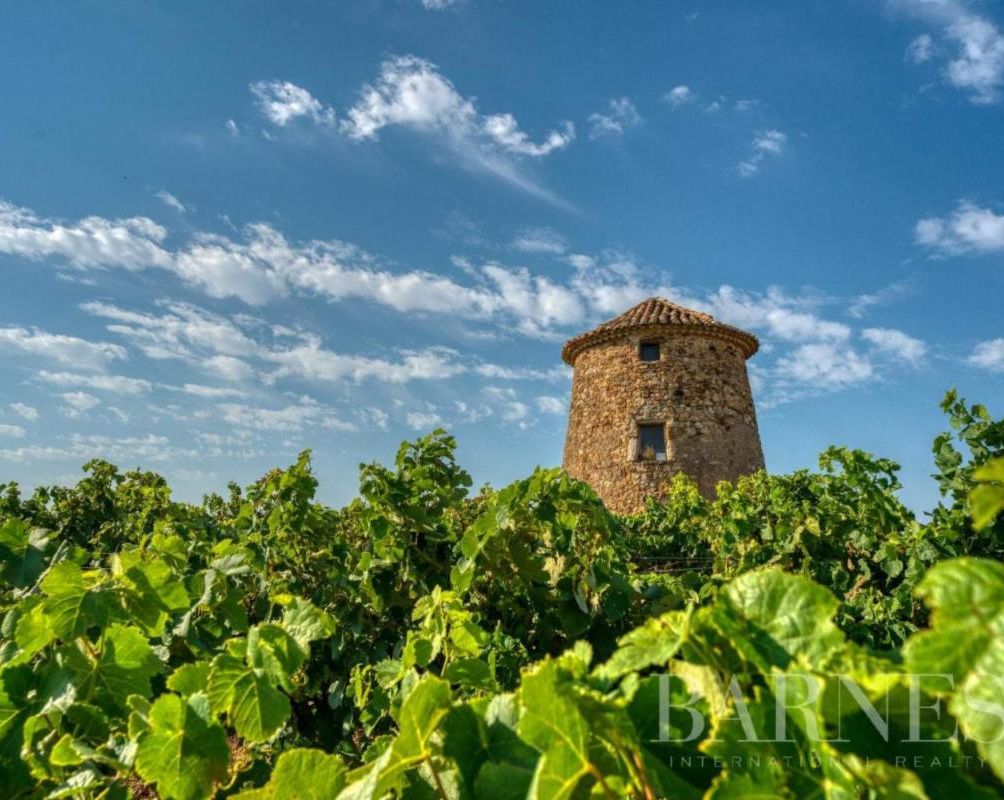 Corbières Wine Estate in Montpellier, France
2,583 sqft. • 7 bedrooms
4 134 000 €
Wine estate of 130 ha, including 88 ha of vines in production, 30 minutes from Narbonne, producing AOP Corbières and IGP Aude wines. Easy to access, the production buildings cover more than 2,100 m2. The 800 m2 wine cellar, built in 2015, makes this property a rare commodity with great potential. A 240 m2 house with swimming pool and a second 100 m2 house complete the set. Since its takeover in 2012, the current owner has turned this vineyard into a remarkable production tool of great quality, which must be maintained and the sales network developed.
Contact us below for more information or visit BARNES Vineyards
Our featured properties: