Are you moving to New York City, and not sure where to buy a house? The New York City real estate market has always been more focused on condos and coops, meaning cramped, small apartments at the top of a densely populated tower. But would you want to buy a house in Queens, the largest borough of New York City? It is located right next to the borough of Brooklyn, at the western end of Long Island, with Nassau County to the east, and is the second-largest in population of the five New York City boroughs.
Queens is a very diverse neighborhood, with many foreign-born residents, one of the most linguistically diverse place on Earth and is one of the most ethnically diverse counties in the entire United States! The borough has diverse housing options, from high-rise apartments complexes to low-rise structures and townhouses, meaning there are good chances you will be able to buy a house in Queens! Let's dive into the subject in more details.
A culturally diverse borough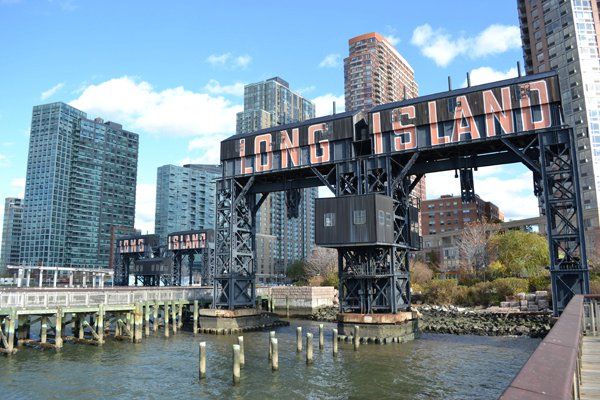 The borough is a patchwork of dozens of unique neighborhoods, each with its own distinct identity. To name a few: Flushing is welcoming a growing Asian community with its own Chinatown; Jackson Heights, in the northwestern portion of the borough, has a strong residential character. Long Island City is a residential and commercial neighborhood on the extreme western tip of Queens, and Astoria, which is home to one of the largest Greek populations outside Greece, is a great place for young urban professionals. Sunnyside is a famous and popular commuting town, mainly composed of pre-war six-story apartment buildings.
Forest Hills is considered to be high-income relative to the rest of the city (and the most expensive neighborhood in Queens), with many three-and-four bedroom homes. There are many more different neighborhoods, making Queens a very diverse and rich borough. Queens is thus home to many ethnic communities speaking different languages, and many different cultural events and facilities, as well as international restaurants and shops at every corner. There are also various museums and cultural institutions that serve the diverse communities, including a prominent presence of the African American culture, with concerts and festivals celebrating its rich history. Queens is home to John F. Kennedy International Airport and LaGuardia Airport, Addisleigh Park Historic District and Queensboro Bridge. Queens is also the perfect commuter town, only a quick subway ride from Manhattan.
The real estate market in Queens
When considering whether to buy a house in Queens, it is important to take a look at the situation of the real estate market in the area. As of Quarter 1 of 2021, the Median Sales Price year-over-year for all types of homes increased 11.8%, and the number of sales increased for the first time in four quarters. Average Sales Price reached $696,793, a 7.4% increase year-over-year, and a 8.1% increase in the number of sales.
Regarding houses in particular, 1-3 family homes, saw a number of sales that increased year-over-year for the first time in four quarters. The average sales price was $822,275, a 6.7% increase over last year. The number of sales was a total of 2,079 sales, a 12.9% increase.* Overall, the real estate market fully recovered and is offering many options if you want to buy a house in Queens. You'll find beachfront properties, quiet suburban streets, independent shops and restaurants, and tree-lined urban blocks. Queens provides one of the best value, offering the advantage of boasting the same liveliness and energy as Manhattan, while still being within reach for many home-buyers, including middle-range buyers.
*Miller Samuel Report: Q1-2021 Queens Sales, NY Sales
BARNES New York is at your disposal to help you in your real estate project to buy a house in Queens, thanks to a strong team of experts to assist you in all aspects of your real estate or lifestyle ambitions.
Our featured properties: