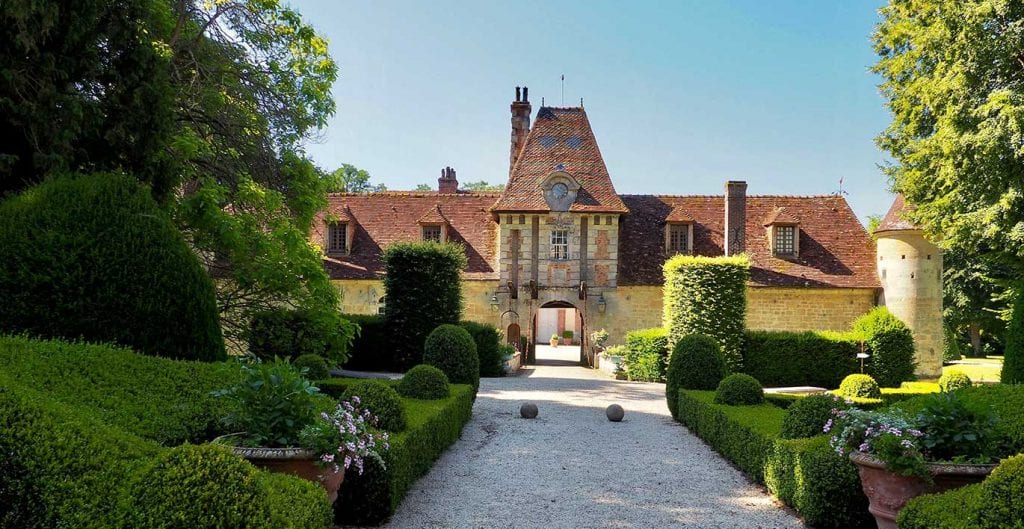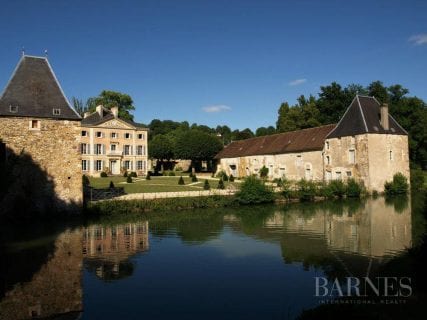 French châteaux are famous around the world. Starting with the châteaux of the Loire Valley, listed as UNESCO World Heritage. A legacy and the reflection of a thousand-year-old art de vivre, châteaux and manors attract buyers with a wide range of profiles, united by their love of heritage, history and architecture.Whether it's a property or a castle, BARNES Proprieties & Castles invites you to step back into History itself with the best from its selection. Specializing in the transaction of properties of passion and expertise, BARNES Proprieties & Castles occupies a leading position in the sale of quality properties in the French regions.
In order to respond precisely and professionally to this demand, our agencies select consultants using a field of expertise approach and a geographical approach.For hunting grounds, horse farms, equestrian estates, vineyards, golf courses, mansions or listed castles, BARNES offers the services of expert consultants who carefully and accurately assess property value and effectively market these types of properties. The sales consultants of BARNES Propriétés & Châteaux live in the heart of each region. They act as knowledgeable advisers to the owners of luxury properties.
———————————–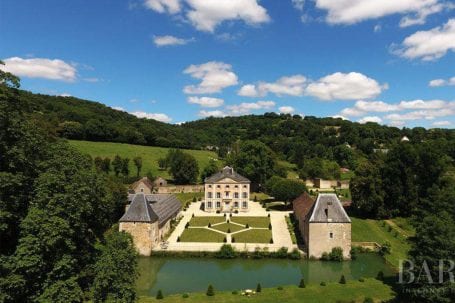 Castle of Calvados
Normandie, France
9,000 sqft. • 20 rooms
$ 3,300,000

In the south of Calvados, and 45 minutes from the beaches, is located a seigneurial residence of nearly 700 m² whose origins date back to the year 1000. This property, consisting of 6 buildings in perfect condition, is in pure Venetian style. The ground floor consists of an entrance under glass roof, three lounges, a dining room, an office and a professional kitchen. This outstanding property offers considerable development potential.
———————————–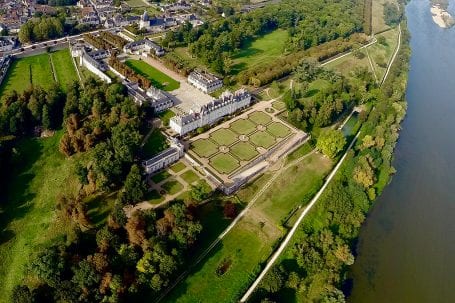 Castle of Ménars
Nouvelle-Aquitaine, France
100 000 sqft • 60 bedrooms
€ 31,500,000
This castle of more than 100,000 sqft. of living space and 42 hectares (104 acres) of land on the banks of the Loire, is the most imposing French historic monument that has been for sale for over half a century. Located in Ménars, on the banks of the Loire, 20min. from the iconic Château de Chambord andjust a two-hour drive from Paris (180km – 112 miles), in the very heart of the ultra-touristic Loire Valley, the possibilities are infinite, from a prestigious luxury hotel to the most unique private residence… The property is composed of the château, four pavilions surrounding a main courtyard, an orangery and several outbuildings.
This sumptuous castle features sixty bedrooms in total, several apartments, and nine sitting rooms, each over 250 sq.m (2,690 sqft.). A magnificent formal garden has been installed in front of the château, with statues of Roman emperors chosen by Madame de Pompadour. The grounds also comprise an English landscape garden, an orangery, a pond, pastures, pedestrian and cycle paths along the Loire. The entire grounds are enclosed by a wall, with 2.5-hectare (62-acre) island, opposite the château.
———————————–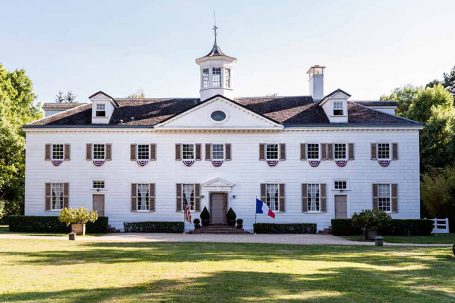 Mount Vernon
Ile de France, France
70,000 sqft of land • 6 bedrooms
13 700 000 €
Originally built as the United States' pavilion for the 1931 Paris Colonial Exposition, this quintessentially American Estate is the last remaining official replica of George Washington's Virginia home, Mount Vernon. Situated in the middle of a 6 500 sqm garden, constructed with red cedar, just like the original, this extraordinary ceremonial property has about 250 sqm of reception rooms just on the ground floor, has welcomed many personalities such as John and Jackie Kennedy. With six bedrooms on the first floor and a very open space of 150 sqm on the 2nd floor, the house was completely restored in 2000 and repainted since. Unique by nature and legendary in her history, this atypical manor house has managed to combine modernity and original elegance. A building extension is also possible. A construction extension is also possible.
———————————–
Contact us below for more information or visit BARNES Properties & Castles