C

omplete peace of mind for landlords

Are you the owner of one or several tenements for rental and you want to be sure to have a regular and optimized rental income. When you entrust to BARNES the management of your rental property, you no longer have to worry.
Whether it's large family apartments, atypical lofts, houses with character or pied-à-terre with charm, BARNES New York Property management services provide bespoke services adapted to the specific characteristics of each property, because letting your property requires rigorous supervision and frequent intervention.

From maintenance to rent collection, as well as the drafting of the leasing agreement, condominium management, administrative constraints and the search for new tenants, everything is handled.

This strict management adds value to owners' properties while generating the best rental return possible.

BARNES' enjoys privileged access to developers, therefore taking advantage of our negotiation skills on the purchase price and carrying costs, as well as a optimal coordination in terms of contract agreements and delivery. Our personalized support includes the analysis of your project and tailored commercial proposals, thanks to a perfect knowledge of the local New York real estate market, in a multi-program and multi-neighborhood perspective, keeping in mind the necessary combination of rental profitability and appreciation over time.

Today, BARNES New York owns a portfolio of more than forty properties in management. With experienced and dedicated full-time consultants, the BARNES Property Management team, backed by specific training, gives you peace of mind and ensures professional supervision throughout the duration of your rental contracts.
Why you should entrust BARNES to manage your assets?
1. Your property will benefit from our expertise to rent at the best price
We will estimate the rental value of your property, based on a central file that lists the prices of properties recently leased and available on the market.
2. Your property will benefit from a comprehensive marketing plan for quick rental
We use the BARNES client database that allows us to advertise your property to an international customer base. We display your property in a variety of media for a fast rental at the best price. Without delay, we carefully study tenant applications to rent in the best conditions.
3. You are free of all administrative and legal constraints
Our American lawyers prepare for you a secured lease in compliance with the latest local regulatory and legal developments. We collect rents, charges, and deposits. We pay the charges and taxes. We help you to chose professionals for any technical, legal and tax requirement concerning your property (relations with administrations, government agencies, insurance companies,…). We report you clearly and precisely on our management.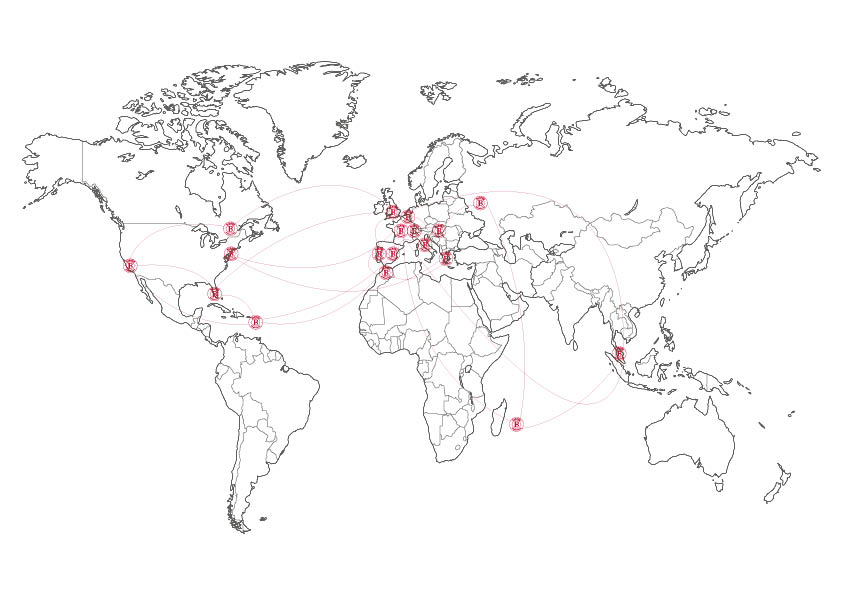 Our services:
Leasing (tenant screening and approval)
Tenant's entry (prepare lease and lease renewals, collect security deposit, proceed to walkthrough and inspection)
Rent collection (track payments, apply penalties when delays)
Eviction (start eviction process, hire attorneys, coordinate with housing court authorities)
Maintenance and repairs (follow preventive maintenance programs, screen and select contractors and vendors, estimate requests and negotiation)
Financial (bank account management, prepare periodical financial and accounting statements, periodical disbursements to owners, payment of Real Estate Taxes, payment of common charges, renewal and payment of insurances, bookkeeping and tracking expenses (repairs, utility bills etc))
Inspection (annual inspection of property)
Tenant's exit (proceed to walkthrough, coordinate cleaning services, coordinate repairs if necessary, assist broker with advertising property and new rent application)
Our Team is also at your service for specifics needs and Customized services