BARNES Commercial Opportunities
BARNES International Realty is a leading international real estate firm; it was created more than 20 years ago and is now a consolidated group, headquartered in France / Luxembourg, with 90+ offices spread over 16 countries, and about 900 consultants at the service of our high-net worth clientele. Last year, gross sales amounted to over $6 billion. Over the past decade, and due to its particular high-end positioning, BARNES has developed a multitude of partnerships and considerable expertise in assisting family offices, wealth management firms, and private banks globally. They appreciate the very high standards of our group, its professionalism, worldwide implantation and interconnection between all offices; but mostly we have been successful at building trust with those entities, accompanying them in the management, diversification and growth of their real estate portfolios, while being able to respond to more unique requests from their clients.
---
UNITED STATES
NNN Amazon – Ocala, FL
3400 NW 35th St., Ocala, FL 34475

Amazon Logistics Center is a brand new, state-of-the-art construction, 617,055-square foot distribution facility. It is 100% NNN leased to Amazon Services, LLC for 10 years beginning August 1, 2020 following the building's completion. The property is strategically located in Central Florida in the city of Ocala. The market is a rapidly expanding distribution hub for the State of Florida and the South Eastern U.S. due to its superior location. Well positioned with frontage along I-75 and proximity to other major highways, it offers the ability to reach the entire region within one day.
Asking price: $57,800,000
CAP rate: 4.8%
Cash yield on equity in year one: 6.6%
———————————–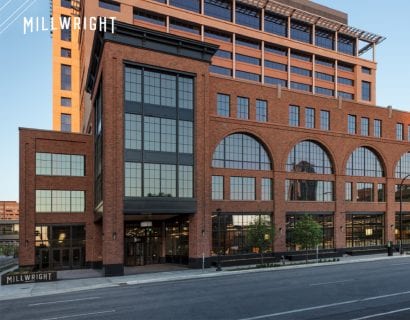 Class A – Downtown Minneapolis, MN
533 S 3rd St, Minneapolis, MN 55415
Millwright of approx. 173,476 sqft., constructed in 2017, is 97% leased to a multi-tenant roll at below market rents. The property is well positioned in the Minneapolis CBD in the Downtown East submarket, the most active submarket in the MSA. There is a limited supply of Class A office in the CBD and Millwright is the only building of its kind in Downtown East. It offers convenient access to all of Minneapolis and is located near some of the city's top recreational and entertainment destinations, including the new U.S. Bank Stadium for the Vikings professional football team.
Asking price: $53,800,000
CAP rate: 5.7%
Cash yield on equity in year one: 7.0%
———————————–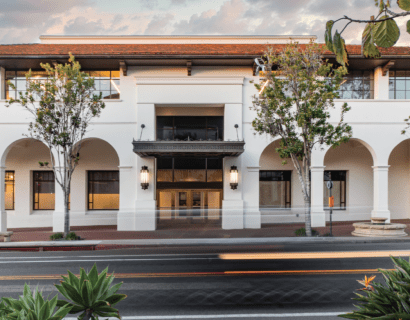 NNN Amazon – Santa Barbara, CA
1001 State St, Santa Barbara, CA 93101
This landmark building of approx. 43,000 sqft. (4,000 m²), renovated in 2019, is 100% NNN leased to Amazon Services (9+ years remaining term). Amazon invested $14M in a complete renovation of the property in 2019, following $6M in initial capital improvements by the current ownership. The property has a premier location on a prominent corner in the heart of Downtown Santa Barbara, which recently became a technology hub.
Asking price: $38,400,000
CAP rate: 4.6%
Cash yield on equity in year one: 5.5%
———————————–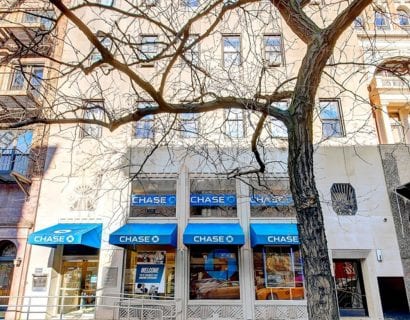 Mixed Use – Upper West Side, NY
57 W 86th St, New York, NY 10024
Located half a block from Central Park West, 57 West 86th Street is a mixed used building comprised of 13 units in total. The 12 residential units (all free market except one) consist of 2 x Studios, 9 x 1-BR and 1 x 2-BR; average rent around $60 / sqft. The retail unit is 100% occupied by long-time tenant J.P. Morgan Chase, with a current lease through July 2024 (at $140 / sqft.). Approx. 30,000 sqft. of additional air rights.
Asking price: $12,800,000
CAP rate: 6.0%
---
FRANCE
Prestigious Stud Farm
Deauville, 14800
This internationally renowned stud farm, built in 1800, offers an exceptional 180-hectare estate with an owner's dwelling castle and numerous outbuildings (a farm with its manor house and farm buildings, training track, paddocks of various sizes and stud building for stallions, and foaling stables, cottages, chapel, several entrances with secure gates, caretaker's house). This exceptional property also includes a very large group of buildings typically augerons with a courtyard from the 18th century with its stables in perfect condition. Located near Deauville, this magnificent estate is served by beautiful tarred roads in a landscaped bocage environment.
Sale price: € 40,000,000
———————————–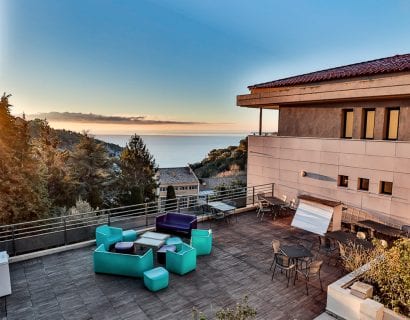 La Perle d'Eze
244 avenue de Verdun, Èze 06360
La Perle d'Eze of approx. 24,692 sqft., build in 2006 and renovated in 2020, is a Tourism Residence (French status that opens many options, and can also have an official rating of the residence). This exceptional property includes 48 apartments with 10 studios, 16 x 1-BR, 22 x 2-BR and 50 car parks. In addition to its breathtaking view of the sea, the residence features swimming pool, reception area and 2 elevators. Each unit has AC and an outdoor area (garden / terrace). Strategically located between Monaco and Nice, the village of Eze is at the very heart of the French Riviera or Côte d'Azur.
Sale price: € 23,552,000
———————————–
Exceptional Vineyard Property
Bordeaux, 33000

This castle of 82,7 acres is made up of two blocks of vineyard plots : the first one consists of 29,1 acres in a prestigious Médoc appellation, the second one consists of 53,6 acres in Haut-Médoc appellation, very close to each other and almost adjoining the winery and the mansion. The large and functional winery includes a winemaking cellar with concrete and stainless steel vats with a total capacity of 5,200 hl (137 400 US gal.), a barrel room with a current capacity of 300 barrels and a storage cellar, both of which are underground, a storage cellar and a cellar with all the equipment needed for bottling and labelling, as well as an office. An 8,600 sqft. shed, housing vineyard equipment in good condition, and a caretaker's house complete the property. The Château produces around 90,000 bottles of red wine from a prestigious Médoc appellation and 160,000 bottles of red wine from Haut-Médoc appellation. The 3,200 sqft. mansion has 8 rooms including 2 kitchens on the ground floor, and 7 bedrooms plus 1 bathroom upstairs. Price is excluding wine stock and costs accruing to growing crops. Memorandum of information will be submitted after signature of a confidentiality agreement.
Sale price: € 15,960,000
---
THAILAND
Resort – SPA
Lamai, Maret, Koh Samui
This exceptional Hotel, about 52,000 sqft. and located in an area prime beachfront, is private, secluded and peaceful. The 100 meter beachfront and 50 year old trees help provide the Cross-To atmosphere the owners were striving to achieve, and gave designers the background on which to recreate the resort. The setting provides the perfect backdrop for contemporary and unique style décor. The magnificent property occupies 5 acres (12 Rai) of land, with 26 villas each have their own terrace, garden and most with private pools. Beautiful spa hotel is designed to blend with the natural surroundings and offers peaceful uninterrupted views over the Gulf of Thailand. Featuring a unique contemporary style décor, Hotel offers guest 26 high-design villas including 23 with private pools and 3 with landscape garden. Also, 3 Rai Vacant beachfront land included, with planning to build another 40 rooms.
Sale price: $12,229,538
Contact us for more information