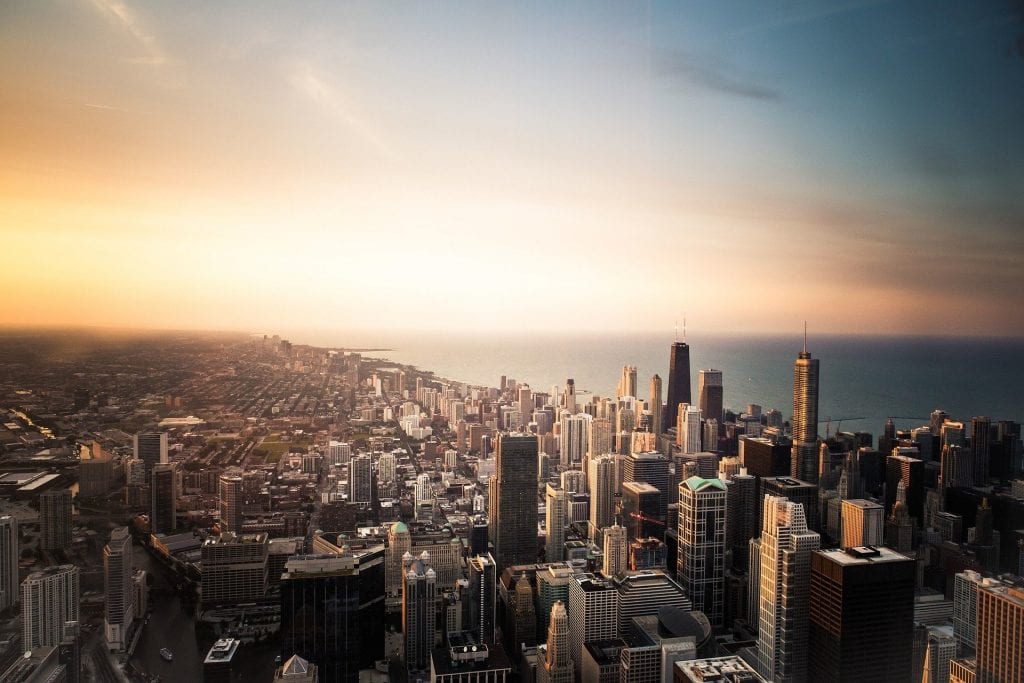 A growing American network
Present in international reference cities in the United States such as Miami and New York; Montreal in Canada and Saint Barth in the Caribbean, BARNES not only attracts many French-speaking investors but also expands its American clientele. The strength of Maison BARNES lies in its global offer of services in high-end real estate and in Art of living. BARNES develops strong synergies between its American offices. Its turnover has doubled in 3 years.
« The North American market plays a key role in international luxury real estate, both in terms of its economic and financial power and its destinations, which enthrall buyers from around the world… From Quebec to St. Barts, BARNES is firmly established and has constantly developed its activities since 2010. »
Thibault de Saint Vincent, President of BARNES
BARNES Miami
A unique place in the sun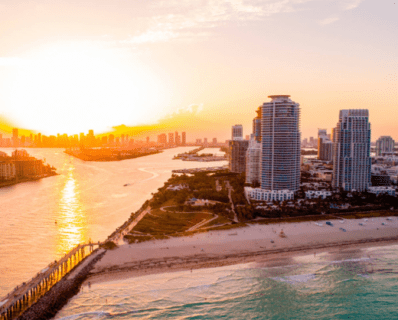 A major international city that is ever expanding, Miami, known as the "Capital of Latin America", attracts a diverse clientele. The city is one of the most attractive in the US thanks to its booming business sectors (real estate, tourism, hospitality, aeronautics, technology, freight and import/exports). It is also the fastest evolving city in America with an exponential population growth and numerous tax incentives.
BARNES Miami gives you access to the entire property market in South Florida, while also allowing you to benefit from tax breaks as well as providing dedicated and quality client support. New developments acquisitions in Miami offer multiple advantage for potential investors, including rapidly developing neighborhoods and buildings designed by world-renowned architects. The BARNES office has a range of specific expert departments such as relocation services for its expats, and a dedicated division for the "Sports & Entertainment" clientele.
Sample of Properties BARNES Miami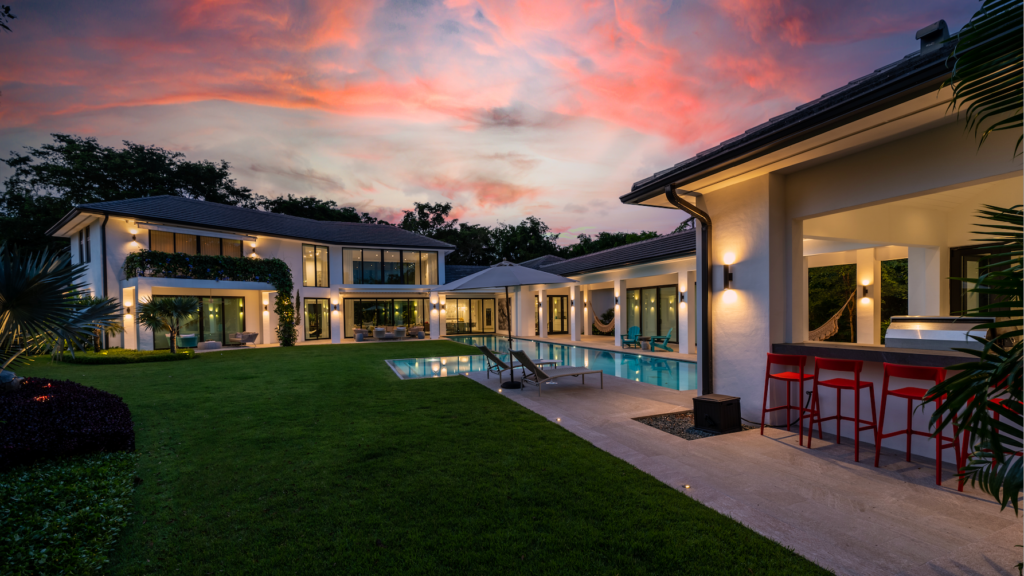 OFF MARKET HOUSE | Coral Gables
8,810 sq. ft. • 6 bedrooms • 7,5 bathrooms
$9,800,000
Brand new 8,810 sq. ft. Estate in an oversized corner lot in the heart of Coral Gables with 6 beds, 7.5 baths and luxurious amenities including gym, spa, 25-meter lap pool, and other special features.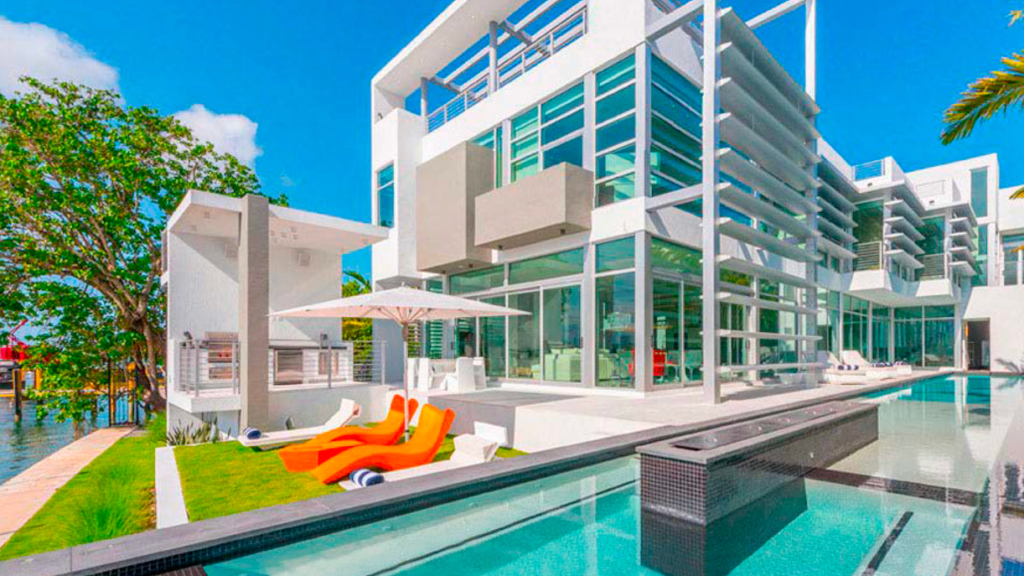 SEASONAL RENTAL | Palm Island
7,790 sq. ft. • 6 bedrooms • 9 bathrooms
Price on request
This sleek ultra-modern tri-level waterfront masterpiece sits on the coveted tip of Hibiscus Island. Impeccably designed with exquisite porcelain and oak wood floors, the villa has an open living space that includes dining and family areas.
---
BARNES St. Barth
French excellence and the good living of the Caribbean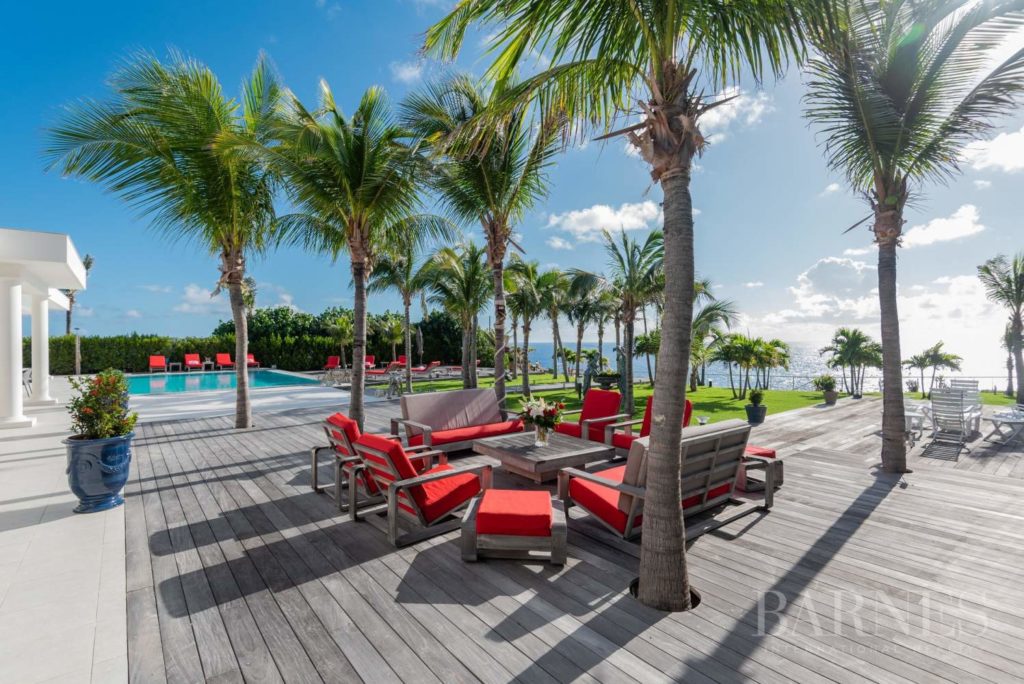 The "Little France of the Caribbean" is one of the top ocean destinations. People choose St. Barts for the promise of good weather all year round, for the very high level of safety throughout the island, for its attractive tax regime and the profitability of real estate investments.
BARNES Saint-Barth has opened a concept store dedicated to the Art de Vivre that goes far beyond the confines of a real estate agency. The space itself is located in a building designed in the style of a traditional Caribbean house, where it provides international customers with a diverse offering in St. Barts, Saint-Martin, Martinique, Guadeloupe and its archipelago comprising everything from yachting to fine wines and contemporary art.
Sample of Properties BARNES St. Barth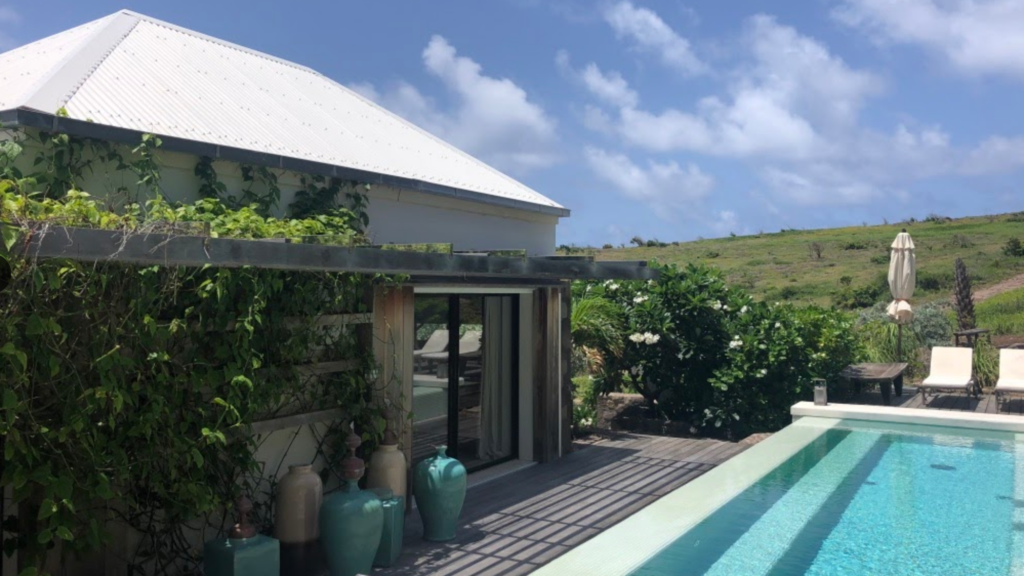 GRAND-CUL-DE SAC
15,070 sq. ft. • 3 bedrooms • 3 bathrooms
$5,637,000
Villa Borderline is an architecturally charming villa with 3 beds and 3 baths built to center around an exceptional view of the lagoon and the ocean in Cul-de-Sac. Cross over view the main living space on to a private swimming pool terrace situated in the back of the property.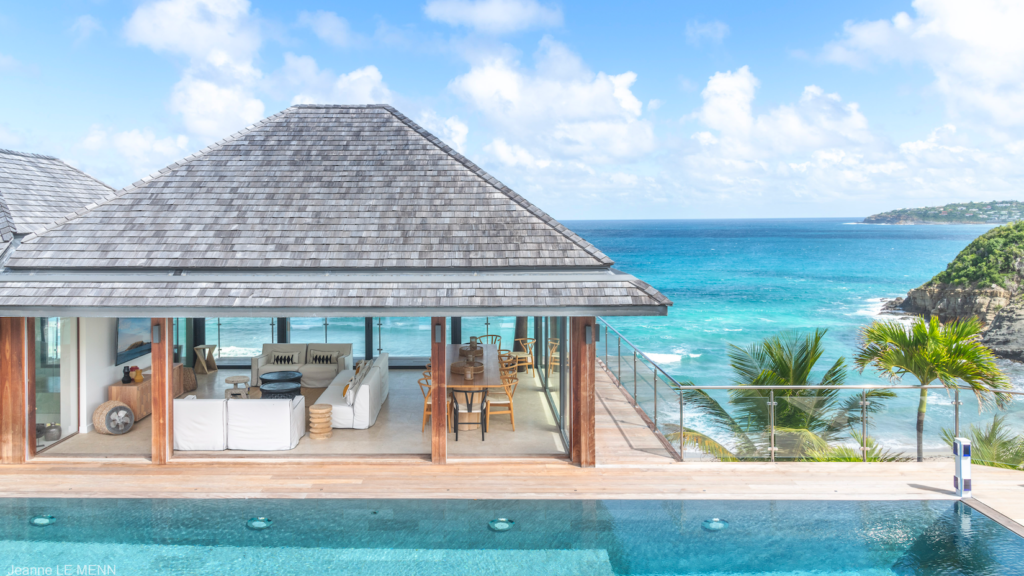 SEASONAL RENTAL | Anse des Cayes
4,306 sq. ft. • 7 bedrooms • 7 bathrooms
Price on request
Villa Firefly is a beautiful new 7 bedroom villa on the hills of Anse des Cayes. Extremely spacious, with glass walls that offer a panoramic sea view from every angle make this property unique. A superb mirror pool and numerous terraces overlook the bay of Anse des Cayes.
---
BARNES Quebec
A coveted investment destination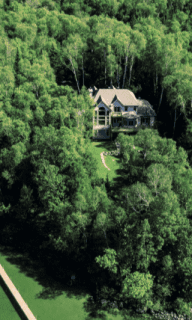 The meteoric growth of the property market in the province of Quebec over the last few years has made it a top investment destination. In addition to the favorable economic climate, the widespread bilingualism, the multicultural population and the high standard of living are all draw factors for international clients. Quebec is a coveted international destination for its uniquely diverse property market, combining new developments, urban residences, chalets, outfitters and estates.
BARNES Quebec is proud to offer its clients complementary expertise in property sales and acquisitions. Its team of experienced consultants are on hand to assist owners and buyers of the most prestigious properties by providing bespoke services. BARNES Quebec also has a broad portfolio of new developments that meet even the highest standards.
Sample of Properties BARNES Quebec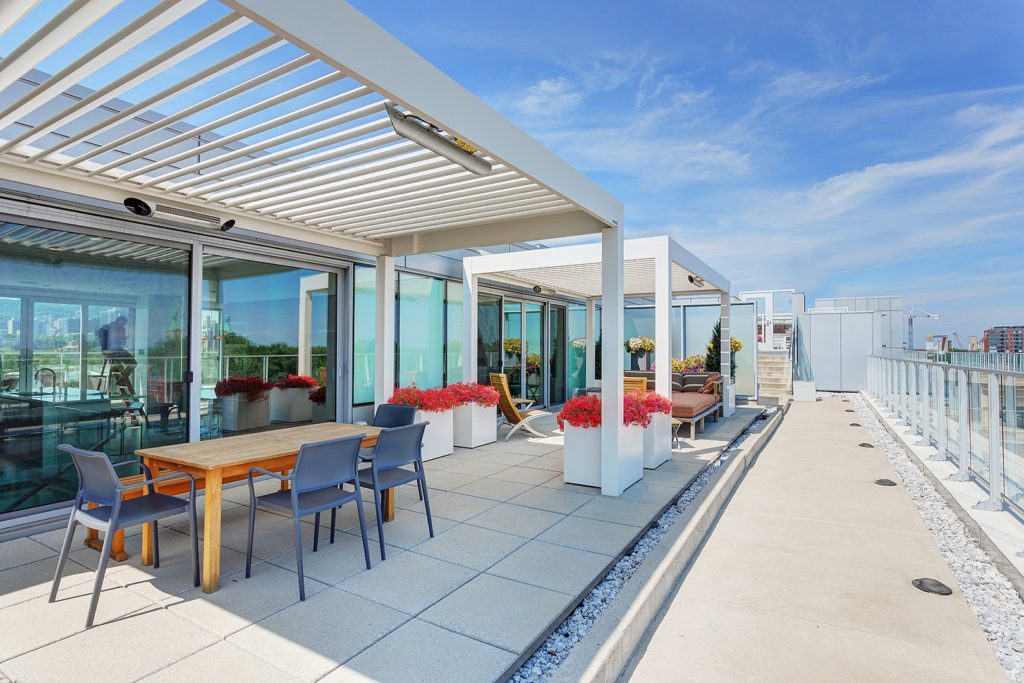 2365 Rue St-Patrick #A603, Montréal (Le Sud-Ouest)
1,856 sq. ft. • 3 bedrooms • 2 bathrooms
$3,195,000
For the first time on the market this sumptuous Penthouse located on the edge of the Lachine Canal with panoramic views from North to South. This most unique property on 2 floors offers 3 bedrooms, 2 large private terraces, a large balcony, 3 garages and more… The entrance hall overlooks a beautiful architectural staircase.
All rooms offer breathtaking and panoramic views of the St-Laurent river to the south and downtown Montreal to the north. This unit is the only one offering a direct access to the pool. In addition, 3 car garage are included with this most unique property in Montreal!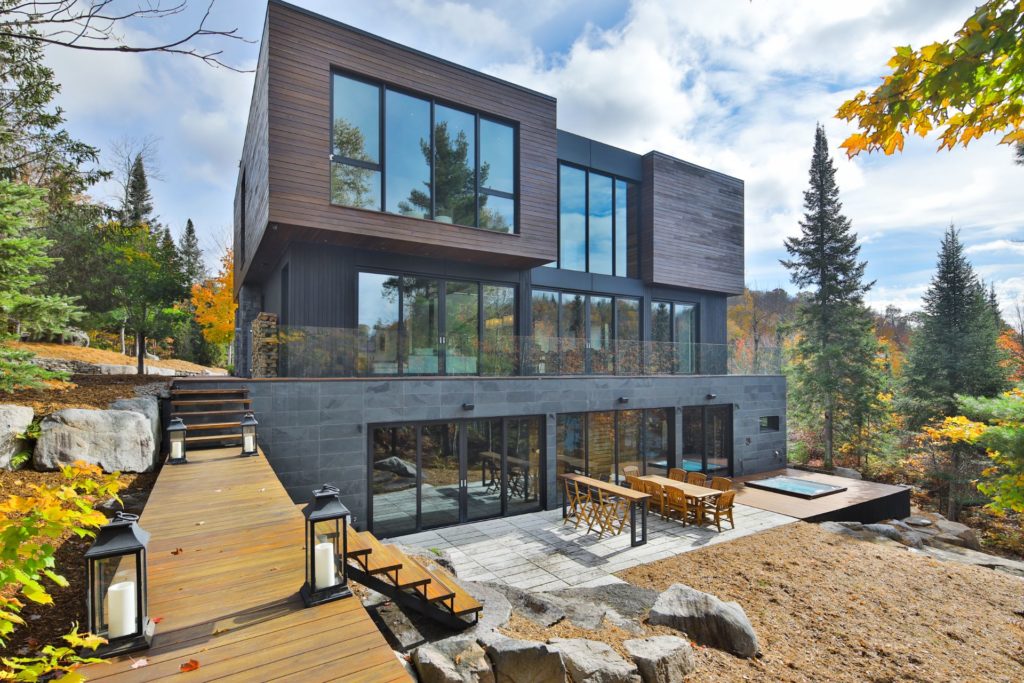 413 Ch. des Verdier, Saint-Adolphe-d'Howard
13,382 sq. ft. • 5 bedrooms • 4 bathroom
$4,200,000
Magnificent property built in 2012 in an exclusive domain of St-Adolphe-d'Howard. Bordered by the water of Lac de la Cabane, this house is a true haven of peace, offering you the tranquility and privacy you are looking for. In the heart of the Canadian boreal forest, you will be at the forefront of the Fall Colors Festival. In summer as in winter, enjoy your "chalet" with family or friends as much for outdoor activities or a revitalizing relaxation session! Less than 55 minutes from Montreal!
Our featured properties: