There are many reasons why you should rent a property in Westchester. Immediately north of New York City is Westchester County, a county full of thriving cities, towns, tucked away villages, and plenty of open and scenic areas with parks. Several top-named companies also claim Westchester County as their home, making it a highly sought-after county by many in which to reside.
What also makes Westchester such a great place to live is how many of its cities and towns are near a major train line. Places like Yonkers, New Rochelle, Larchmont, and Mamaroneck are under an hour by public transit to the heart of Manhattan.
Because of its proximity to New York City and more people wanting to reside in less packed and crowded areas, Westchester real estate is booming. Homes, apartments, condominiums, single-family, and multifamily spaces are all experiencing an influx of interested renters in the county.
Should I rent or sell property in Westchester?
Of course there are advantages and disadvantages to both renting or outright selling a property anywhere.
Today, more people are interested in renting properties than buying, and that is for a few different reasons. One reason is the uncertainty of interest rates and taxes. In addition, buyers today are uncertain whether the property they are buying will be worth it a year or two down the line.
Another reason to rent a place in Westchester County is the uncertainty most people have given the current state of the world. People don't know if they want to stay in the area or pack up and move far away. That uncertainty turns many would-be buyers into renters. They like the flexibility.
And the final reason for renting as opposed to selling is the lack of rental property inventory in the area. The lack of inventory, coupled with Westchester being a desirable living space, could mean that your rental property rents for more than the asking price.
Why are so many people renting instead of buying today?
To put it simply, many people aren't sure where they want to end up five, ten years down the line. Do they want to stay in the area, or do they want to move somewhere entirely different? The pandemic caused a lot of people to rethink their long-term plans, and many discovered that their future might differ from what they had originally thought. And from that uncertainty comes a transition period where buying property doesn't make sense—renting does.
So it makes sense that because so many people are in a transition period in their lives, that renting a property would be more beneficial than selling.
Why is Westchester in such high demand?
Westchester County is in such high demand partly because of its closeness to New York City and partly because of what it has to offer.
Even if they work remotely, many people do so for a company with headquarters in the heart of New York City. The world is opening back up, meaning the chance of returning to work is a real possibility for most people, and that makes workplace proximity an important factor when considering property hunting.
In addition to its proximity, Westchester offers a lot of what New York City lacks: namely, open parks, yards, and larger living spaces. With so many people wanting exactly that today, Westchester has become an increasingly desirable place.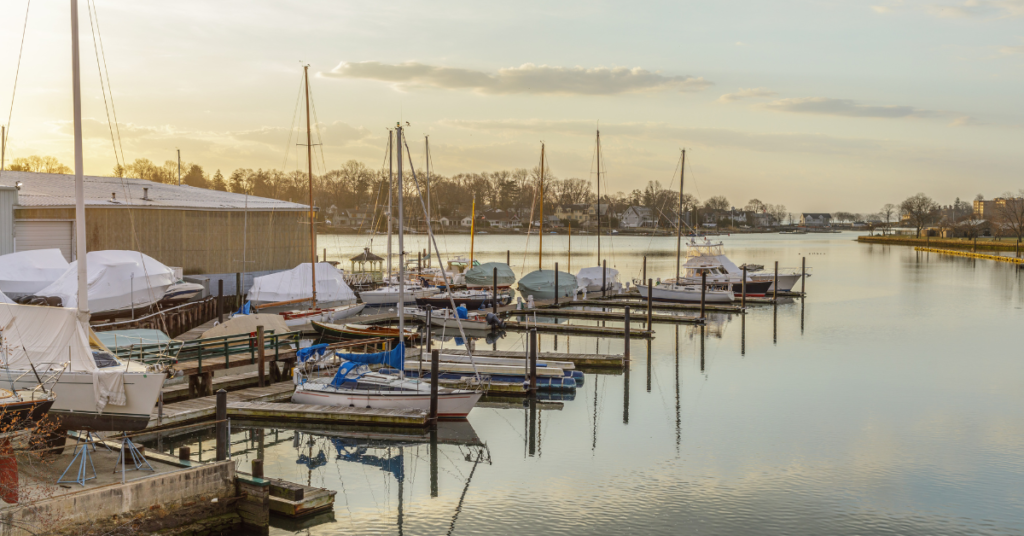 Are there really bidding wars for rental properties?
Yes, there are. With the lower-than-usual inventory of Westchester apartments for rent and the influx of movers into the area, there is simply more demand than supply. When demand overpowers supply, the more people are willing to spend.
What other benefits are there to renting a property?
Having a tenant to cover your mortgage expenses is an added benefit when you rent instead of sell. More than likely, you have your own monthly expenses, and having extra income (potentially, even more, depending on how in-demand your property is) can help out tremendously.
Also, taxes. You can write off your mortgage interest, required property maintenance, utilities, and property insurance with renting. You can even deduct the depreciation of your property based on the year it was built.
Renting a property also comes with a known monthly income. Because your renter(s) will be paying you each month, you know what kind of cash flow to expect so that you can plan and spend with less worry.
What are the best areas to rent a property in Westchester?
Westchester County is a desirable place to live for New York City commuters and those that need to be close to the city without wanting to be in the city itself. It offers more space and more greenery while still offering plenty of the big city conveniences like public transit, thriving downtowns, and entertainment.
Along the eastern coastline, from New Rochelle up to Port Chester, are highly sought-after areas for those wanting picturesque waterside views. Similarly, on the western side of Westchester is the Hudson River, and towns like Yonkers, Tarrytown, and Ossining offer great properties.
Really, there is little wrong you can do in Westchester County, but renting in an area near water or public transit with direct access to New York City will yield the best results. To help guide you in your New York City real estate adventure, reach out to BARNES New York for the best advice and listings around.