The Westchester County Real Estate Market has been in high demand lately, in large part, due to the global pandemic. As a result, more than ever, people are leaving New York City and traveling north, trying to find property in less crowded and more spacious areas while still remaining a train ride away from all the big city action.
Homes, condos, townhomes, and even rental units are selling for record prices. As a result, the supply is dwindling. And buyers are jumping on whatever they can get and almost always enter competitive bidding wars that often send the property's sale price over what was originally asked.
Just how competitive is the Westchester county real estate market?
According to a report put out by Bloomberg last year, properties in Westchester have been in such high demand that the supply of the properties, if it continues at its current rate, will be completely drained by the end of the year. In Westchester County's history, a shortage of that severity has never been recorded before.
And because of that shortage, the Westchester County Real Estate Market is very tense and properties are now being sold for record rates.
Why is Westchester county so competitive?
One of the main reasons the Westchester County Real Estate Market is so competitive is because of its close proximity to New York City. It's no secret that while many people want to move out of the city, they do not want to cut ties with it completely. They want to remain close, and Westchester being the first northern county to border New York City proper, keeps them close.
But that's not all—Westchester county is also known for its high quality of life, and its experienced workforce, including more than a few Fortune 500 companies. All these features make the Westchester County Real Estate Market a good place to invest.
Are there any parts of Westchester not as affected by the real estate market?
Unfortunately, not really. As a whole, Westchester County is in a lower supply of properties than usual. That low supply has driven up the selling price of available properties.
According to a report by Miller Samuel, the selling price for properties in Westchester County has increased, on average, by approximately 1.5% from the previous year. In comparison, the number of properties being sold fell by nearly 13.4% in that same period. That means more people are trying to buy than sell in the Westchester County Real Estate Market.
What are the most in demand cities and towns in Westchester?
Anything along the coast is always in high demand, and places like New Rochelle and Larchmont up to Rye and Port Chester, which have picturesque waterside views and thriving downtowns, are avidly sought. And then there are places like Yonkers, Tarrytown, and Croton-on-Hudson, all of which are located along the Hudson River and similarly popular.
Why is the eastern coastline in such high demand?
The eastern coastline of Westchester County consists of New Rochelle, Larchmont, Rye, Port Chester, and a few other cities and towns. They are home to many young and experienced working professionals, excellent schools, and ample nature parks.
What can I expect in New Rochelle?
New Rochelle is the southernmost coastal city in Westchester and the seventh-largest city in the state. It is approximately 15 miles to New York City (Manhattan), which translates to just over 20 minutes away by car or thirty minutes by train.
New Rochelle is chock full of everything water-related. It has sailing schools, yacht clubs, rowing clubs, nature preserves, museums, and beer gardens. Its own downtown offers everything you need, so you don't need to make the trip to New York City if you don't want to.
The average sale price for its homes is often around $415,000, making it far more accessible than the city itself.
What can I expect in Larchmont?
Larchmont is immediately north of New Rochelle and its average sale price for homes at the time of this writing was $1.6 million USD.
Larchmont has a walkable downtown, plenty of spacious homes, and offers all of the same conveniences as New Rochelle, like parks, yacht clubs, and ample beaches.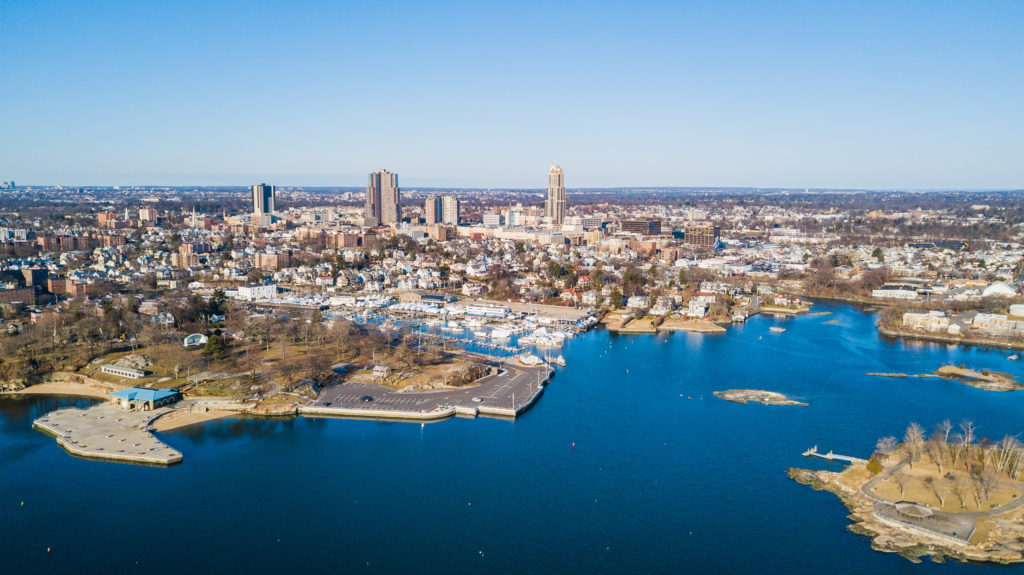 What about Rye and Port Chester?
Rye and Port Chester are the northernmost waterside cities on the eastern coast of Westchester. Rye's average sale price for homes is $1.6 million, while Port Chester sported a cheaper $598,000 price tag, on average.
Rye is a food haven—there are ample restaurants, cafes, and coffee shops that dot its enviable downtown, and there is no shortage of explorable parks. Of the coastal cities in the county, it has a more suburban feel to it, and most residents own their homes.
Port Chester is just north of Rye and offers plenty of museums, movie and performing arts theaters, and an abundance of restaurants downtown. Plus, being so close to Rye, any of Rye's amenities are just a short drive, or train ride, away.
What about the cities along the Hudson River?
The Hudson River cities of Yonkers, Tarrytown, and Croton-on-Hudson carried a smaller price tag for homes than the eastern coastline. The sale price for homes in the river cities is approximately $750,000 on average, with Tarrytown driving that average up.
What is Tarrytown like?
Tarrytown is a diverse city with idyllic tree-lined streets and Victorian-style homes. Many of its residents describe Tarrytown as quiet, peaceful, and beautiful. And it's that beauty and style that have inspired many well-known works of art, including the novel 'The Legend of the Sleepy Hollow.'
Home prices here sell for around $1.4 million on average.
What is Yonkers like?
Yonkers is the closest Westchester city to New York City, and originally began as an industrial extension. However, that was its past; Yonkers has since been transformed, while keeping its historical buildings intact, into a residential haven filled with four-star restaurants, luxury properties, and a booming downtown.
It's got great culture and diversity to boot too, and, with the prices of homes starting near $342,000, you can do little wrong buying property here.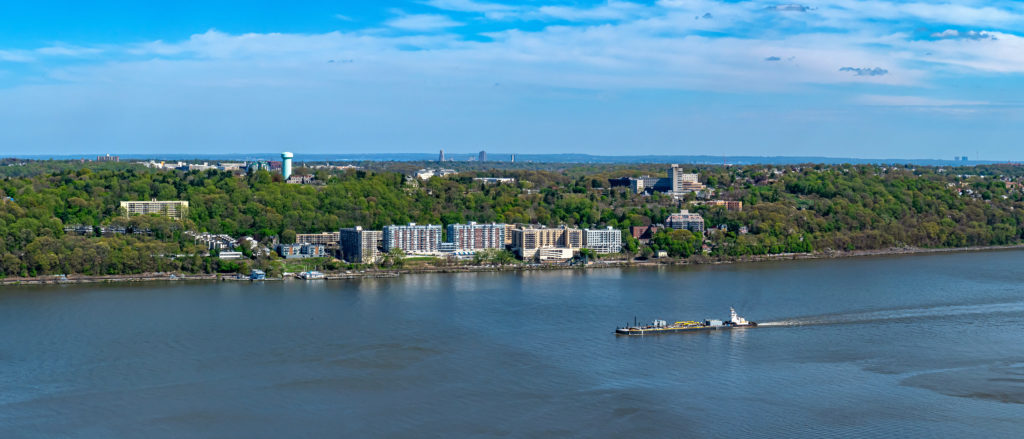 What about Croton-on-Hudson?
Croton-on-Hudson is located at the intersection of the Croton and Hudson Rivers. It is a 5-square-mile town that is packed with plenty of things to do and eat. Of the mentioned Hudson River cities, Croton-on-Hudson has the most suburban feel to it, but it comes with many amenities like highly-sought-after housing, high-end restaurants, and plenty of scenic parks.
On average, its home prices are typically around $951,000.
When is the right time to buy in Westchester?
Real estate is a tricky subject right now. There are more people wanting to buy property than there are people willing to sell their property. Because of that reason, the selling price often goes above and beyond the asking price.
As a result, buyers should be ready to be bidding against a handful of other interested parties.
For more information on Westchester and its real estate market, contact BARNES New York!