By Annie Newman
When buyers and investors think of New York City and its boroughs, they often imagine or assume that the homes or apartments for sale are small and lack the quiet qualities of suburbs. Houses for sale in Queens may just be a great surprise for anyone involved in the real estate market in New York. One of the special qualities of this New York City borough is that it includes many regions that have quiet towns with single family homes that are incredibly spacious and spread out in comparison to the big city life or to the overly urbanized landscapes of other boroughs in the area. Long Island is an area that is adjacent to Queens and offers this small town lifestyle that is rare to find in a populous metropolitan area. If the borough of Queens would be a city, it would be considered the 4th most populated city in the United States. It offers a high quality of life, big backyards, shopping and entertainment, as well a bustling economy. Amazon considered Queens among its top choices for headquarters in the borough. The two main airports of New York City are located in Queens, it is a great convenience to live next to the John F. Kennedy and La Guardia airports that are located there. Massive properties and mansions in Queens can be found scattered around the borough in popular towns or in more hidden and peaceful neighborhoods. One is more likely to find large homes and a suburban lifestyle in this huge borough. It offers high end and luxurious settings for those who want to live near New York City without the pressures of big city daily life.
Homes for sale in Queens
Just like all New York City boroughs, Queens is located next to Manhattan, one of the most desirable and popular locations on earth and therefore it is common to find homes that vary in the higher price ranges. Unlike other boroughs though, Queens and Long Island offer spectacular homes for sale that are either brand new constructions or much more recently built compared to areas like Brooklyn that have buildings that often date from the post-war period. The apartments for sale in Queens as well as the houses there can offer a suburban type of life that cannot be found in Manhattan or in the busy districts of many New York City boroughs. The real estate in Queens is characterized by a much bigger variety of choices of home sizes and styles than other places around the Big Apple. The condos in Queens can be found on the market for lower prices than those in the more metropolitan districts but can be as beautiful and modern. Queens is so big and offers such varied types of cultural and economic facets that it is definitely worth being explored for your choice of a dream location.
Astoria is one typical neighborhood of Queens that offers the less intimidating types of buildings and architecture compared to Manhattan and Brooklyn. It includes less skyscrapers and high rise buildings and has a more familiar and warm environment to live in. The area is trendy and multicultural and offers different types of restaurants and entertainment venues. There are museums and other attractions for the local residents and tourists. It is the third most expensive neighborhood in the borough as it is becoming increasingly popular.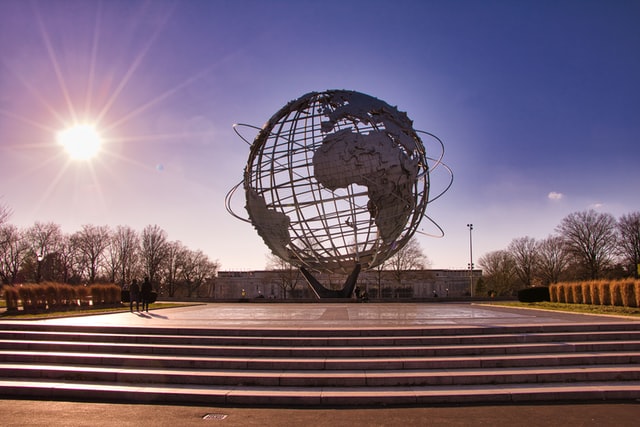 Houses for sale in Long Island
Even longtime residents of Manhattan and Brooklyn can be taken by surprise by the lush green and quiet homes that can be found in the Long Island region. Long Island homes for sale can range in the millions of dollars but are worth the investment especially for residents who want to raise a family in a region like New York that can be sometimes considered too densely populated or overwhelming as an environment to bring up children. Yet, it is not just families who can appreciate this area adjacent to Queens and close to Manhattan. The Long Island real estate market offers homes that are spacious in peaceful settings. The condos for sale are often situated in upscale settings. In Long Island, buyers and investors can find mansions for sale that would not even exist in Manhattan even with the available budget due to lack of space in the big city. The townhouses and homes in Long Island are especially large, luxurious and modern in comparison to many houses or apartment buildings inside the metropolis. Many residents who invest large amounts of money into homes in New York City complain about the lack of space for parking and recreation, while in Long Island, one can have a two or three car garage that fit comfortably in the design of the homes there. Even though it can be exciting to live in Manhattan or right across in downtown Brooklyn, there are many reasons to believe that it is advantageous to invest in a home in a place like Long Island that has all the suburban qualities of life yet so close to the great things that New York City has to offer and can be accessed so easily.
During the Covid Pandemic, areas such as Long Island and Queens saw less of an exodus of residents as its spacious towns offered less crowded buildings and a strong diversified economy. Many new contracts for properties were signed in Queens during and after the pandemic and it did not lose its attractive character. The future of the real estate market there is promising.
BARNES New York is here to help you choose the right neighborhood in Queens for your real estate project to buy your dream home, thanks to a great team of knowledgeable experts that are present to assist you in your investment goals.