Could you tell us in a few words about the services offered by BARNES-iXAir?
iXAir is a business aviation company and its activity is mainly focused on the marketing of flights. It can meet all charter requests for short, medium and long-haul flights. The company also offers services such as the provision of flight plans, assistance to NCC (Non Commercial Complex) aircraft and the provision of updated procedures. The company also assists owners in the acquisition and sale of aircraft on the international market.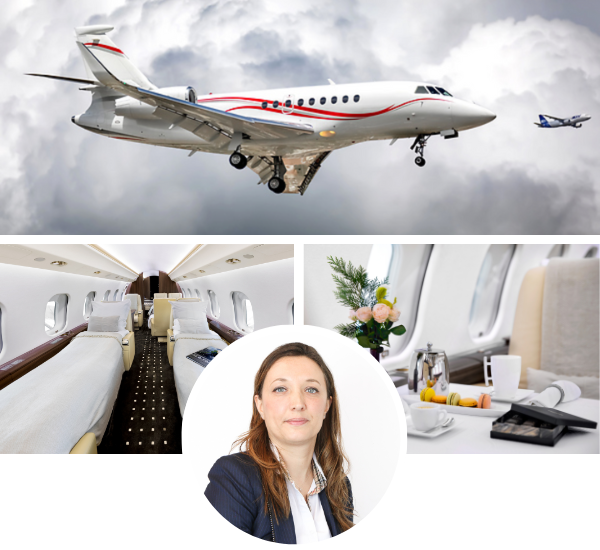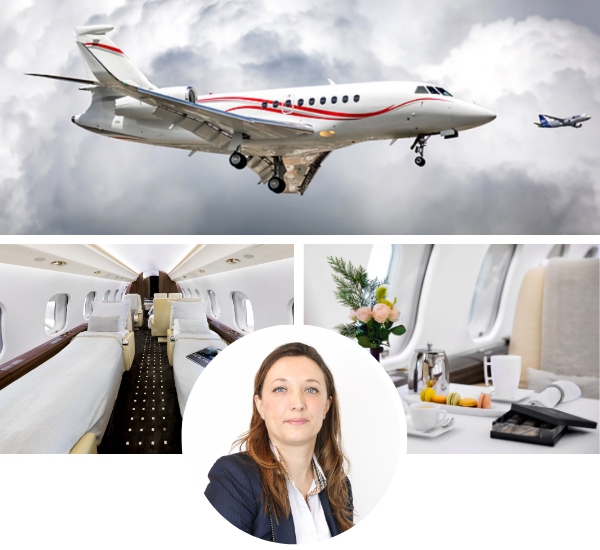 Could you briefly present your background? What reasons led you to choose business aviation?
I graduated in law from Assas-Paris II University and started my career as a lawyer at the Military School of Paris. Passionate about aeronautics, I turned to this sector first within structures related to commercial airline aviation before joining iXAir in 2012 as a regulatory compliance manager. Business aviation is exceptional in that it requires us to constantly question our know-how and our ability to adapt to the evolution of daily demands.
Who are the main clients of your services?
Our services are mainly intended for businessmen and women who wish to optimize their professional travel. iXAir invites its customers to travel quickly, safely and with great flexibility. In the current economic context, these advantages make sense and have become almost inseparable from the development strategies of companies worldwide.
What are the main reasons why your customers come to you?
iXAir has always given priority to two main aspects in the development of its activities: a high quality personalized service for our passengers in the cabin and confidentiality. Our main objective is undoubtedly customer satisfaction, regardless of any costs incurred by the company in providing the service. The media environment is very important for our customers. It has undoubtedly allowed us to become a unique operator in the business aviation landscape not only in Europe but also in the world.
The health crisis has largely shaken the air transport industry, what about business aviation and to what extent have the needs of BARNES-iXAir's clients changed since then?
Covid has allowed business aviation to replace commercial routes that were interrupted or even totally abandoned by certain companies. This provided iXAir with the opportunity to develop a new clientele of executives who had a vital need to travel to meet the economic needs of their companies. The post-Covid period has allowed the business aviation sector to truly open up to a new clientele.
What do you think is the added value of this partnership between BARNES and iXAir?
BARNES and iXAir share the same values of excellence, rigor, confidentiality and customer satisfaction. This partnership has highlighted the strengths of both entities in their respective sectors, with a perfect complementarity. The synergy between BARNES and iXAir is an asset for our clients as it allows them to benefit from a very wide range of customized services in the luxury sector.
Concerning your fleet, how many aircraft do you have and what are their capacities?
iXAir is one of the few business aviation companies to operate a heterogeneous fleet ranging from light aircraft to very high-end models. We operate six aircraft: two Cessna Citation Mustangs, one Cessna Citation CJ2+, one Cessna Citation CJ3, one Dassault Falcon 2000LXS and one Bombardier Global XRS. With a capacity ranging from four to fifteen passengers, depending on the model, our fleet meets the needs of national, European and especially international flights.
On which destinations is there a strong development of private aviation and which destinations are the most requested by your customers?
It is true that the American market has a much more deeply rooted and developed business aviation philosophy than on the Old Continent, which allows us to offer a new type of customized service with Global Express, highlighting the know-how of French luxury.


You operate in a cyclical market, what are the main challenges you are facing?
The main challenge for iXAir and for business aviation in general is currently the increase in fuel costs, which is linked to unforeseeable events. We have been working on this issue for many years through carbon offset programs. SAF – Sustainable Aviation Fuel – is currently the only real alternative in the development of greener aviation for the years to come.
How do you see the evolution of private aviation in the coming years?
Business aviation has long been one of the main "incubators" of new technologies in the aeronautical sector. This is particularly true for on-board technology, especially in the cockpit, but also for aircraft engines. The evolution of business aviation in the years to come will in any case involve fleet modernization.