There are more than 50 neighborhoods to choose from when you want to buy an apartment in Manhattan. Each has its upside and downside, its little quirks, and its own unique vibe. But, no matter where you choose, you're bound to find a vibrant, thriving community brimming with bustle and life.
Wondering what neighborhood might be best for you? Below is a list of some of the best neighborhoods to consider when you're looking for an apartment for sale in Manhattan.
Neighborhoods
Bowery
The Bowery was once a neighborhood for those who were termed at the time the "down and out." The area was known for decades for its bars and flophouses. Since 1990, the area has been reviving and is now home to luxury high-rise condo buildings. Median price: $2 million*.
Chelsea
A primarily residential neighborhood, Chelsea was named after a neighborhood of the same name in London. Chelsea is a diverse neighborhood known as one of the city's key art centers. The area's homes consist of pre-war co-ops, historic townhomes, and luxury condo buildings. The High Line, an abandoned elevated railway that was transformed into a park, runs through this neighborhood. Median price: $1.4 million*.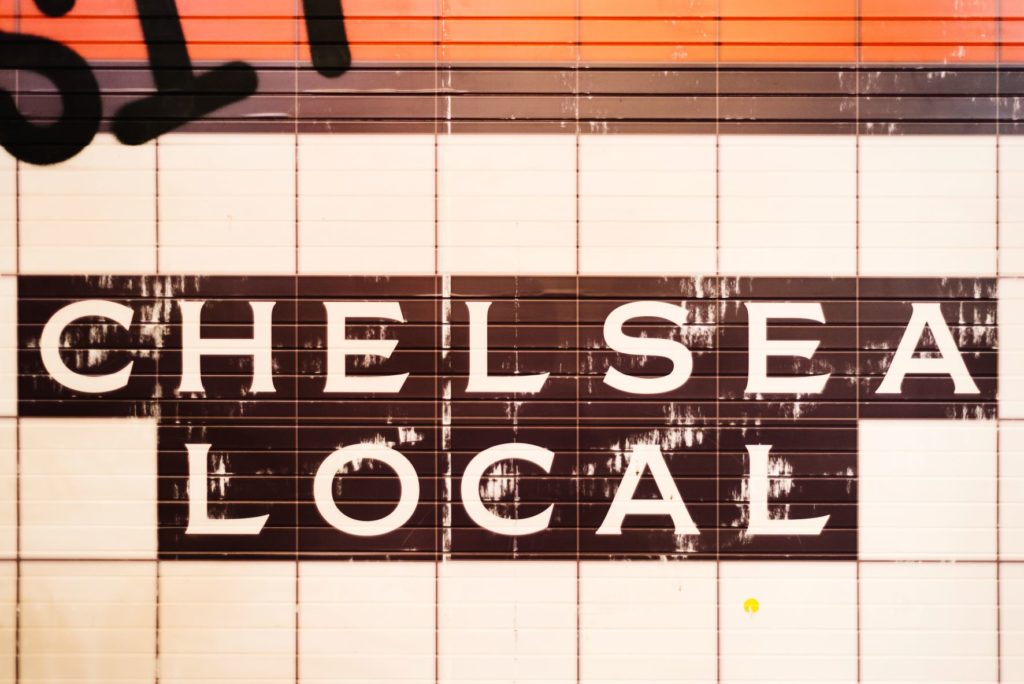 Chinatown
First settled in the 1870s and housing the largest number of Chinese people in the Western Hemisphere, Chinatown is a vibrant neighborhood with restaurants serving fresh, authentic Chinese food. New loft-style apartments are being built on the edge of the area. Median price: $688,000*.
East Village
The success of this neighborhood's art scene led to its popularity. East Village was home to artists and musicians in the 1950s and is filled with galleries, bars, and small museums. Median home price: $1.9 million*.
Financial District
Popular with those who work on Wall Street, Manhattan's Financial District has a mix of walk-ups above stores, luxury high rises, and historic buildings. Most of New York City's historical sites are located in this neighborhood. Median price: $800,000*.
Flatiron
Flatiron, named for the iconic Flatiron Building, is predominantly a commercial area. Housing consists of mostly newer luxury buildings with all the key amenities along with a few walk-ups. Median price: $947,000*.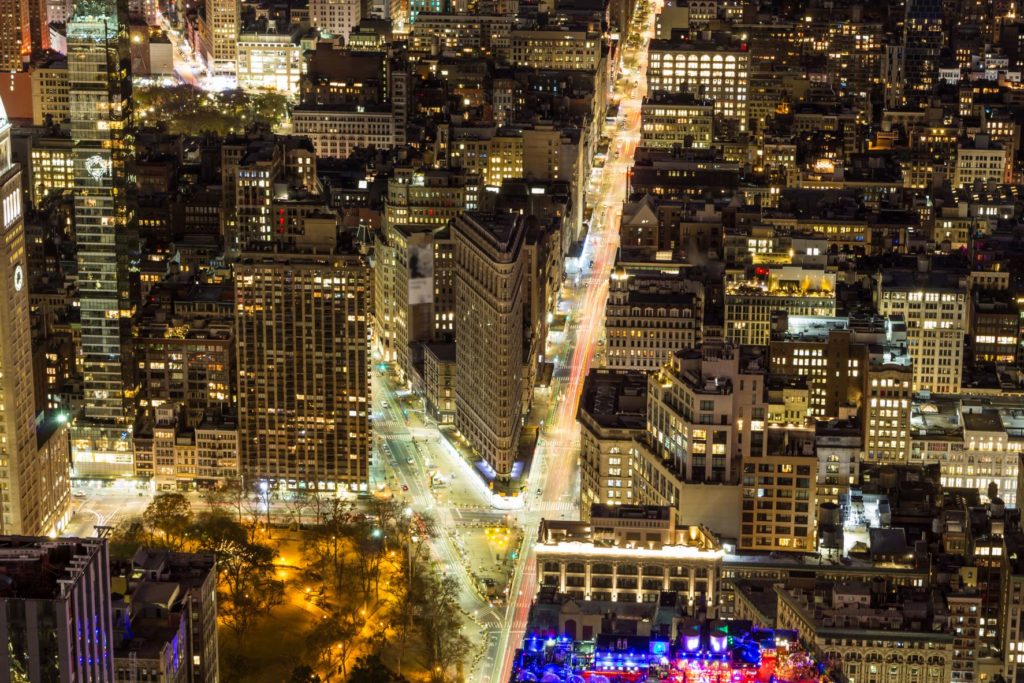 Gramercy
Famous for its ivy-covered brownstones, Gramercy is an oasis amid the hustle and bustle of Manhattan. Its most famous attraction, Gramercy Park, is open only to members. There is some new construction, consisting mostly of older walk-ups and doorman buildings. Median price: $985,000*.
Greenwich Village
Known as a home for artists and bohemians, Greenwich Village was the birthplace of the counterculture movement on the East Coast. This historic neighborhood contains walk-ups, brownstones, and high-rises on Park Avenue and Fifth Avenue. Median price: $2 million*.
Hudson Yards
Hudson Yards is Manhattan's newest neighborhood, and also the largest private development in the US. It boasts 18 million square feet of commercial and residential spaces with more than 4,000 homes. Median price: $6.8 million*.
Little Italy
The streets of Little Italy are lined with Italian eateries with their traditional red and white checked tablecloths. Most of the housing in this neighborhood are walk-ups over stores and restaurants, along with co-op buildings. Median price: $1.6 million*.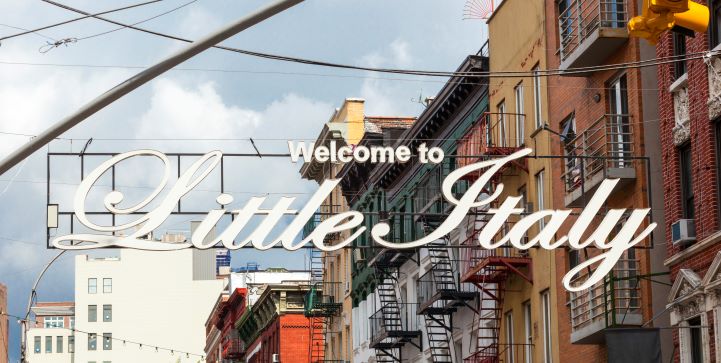 Lower East Side
One of the oldest neighborhoods in Manhattan, the Lower East Side is known for its immigrant working class past. This affordable neighborhood is filled with mostly pre-war walk-ups and a few luxury high rises. Median price: $1.2 million*.
NoHo
NoHo (North of Houston) was a manufacturing area in the late 1800s. New luxury high-rises are mixed with walk-ups on side streets. NoHo is one of the most sought-after neighborhoods in Manhattan. Median price: $3.8 million*.
NoLIta
Like many neighborhoods in Manhattan, this one was named for its location―North of Little Italy. This four-block neighborhood is home to high-end chain stores, charming boutiques, and vintage shops. Historically Italian, NoLIta is now a diverse, trendy area with well-kept, pre-war walk-ups. Median price: $2 million*.
NoMad
NoMad (North of Madison Square Park) was named in 1996, but the area is much older. Europeans first occupied the area in 1686. Its housing stock includes historic brownstones, walk-ups, and new luxury high rises. Median price: $3.2 million*.
SoHo
SoHo (South of Houston) is one of Manhattan's trendiest neighborhoods. Known for its cast-iron architecture, it's home to artists and trendsetters. SoHo was once a powerful manufacturing center, and its former factories now house studios and art galleries. Living spaces are small and consist mainly of walk-ups and luxury co-ops. Median price: $5.4 million*.
TriBeCa
TriBeCa stands for Triangle Below Canal Street and features large lofts in converted warehouses and luxury mid-rise condo buildings along its quiet cobblestone streets. The neighborhood is known for its architecture and beautiful outdoor spaces. Median price: $5.6 million*.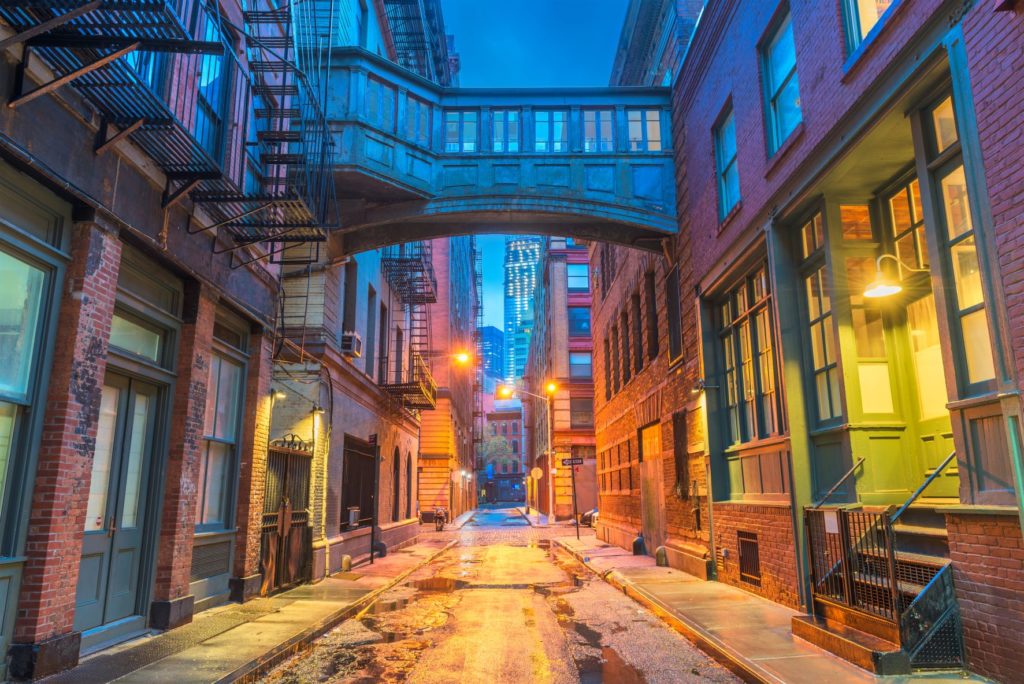 Two Bridges
Another historically immigrant neighborhood, Two Bridges is located between the Manhattan Bridge and the Brooklyn Bridge. Until recently considered a part of the Lower East Side, its housing stock is a mix of tenement-style walk-ups and high-rise mixed-income and affordable rental housing. Median price: $2 million*.
Upper East Side
Among the most affluent neighborhoods in Manhattan, the Upper East Side is a cultural center with some of the most famous museums in the world—the Guggenheim, the Metropolitan Museum of Art, and the Cooper-Hewitt Smithsonian Design Museum. Area housing includes luxury high-rise condo buildings, townhomes, and brownstones. Median price: $1.6 million*.
Upper West Side
Known for the American Museum of Natural History and the Lincoln Center for the Performing Arts, the Upper West Side is one of the greenest areas of Manhattan. It boasts both Central Park and Riverside Park. The current housing stock is made up of townhomes, co-op and condo buildings, and high-rise luxury buildings. Median price: $1.8 million*.
West Village
Once part of Greenwich Village, West Village was home to the American bohemian culture in the 20th century. Now a laid-back neighborhood with winding streets and cobblestone, it sometimes feels like a small European town. The streets are lined with historic brownstones in styles from Romanesque Revival to Greek Revival. Median price: $1.6 million*.
*Data from PropertyShark
The rise of Manhattan real estate
Real estate prices were near record highs in 2021, and it looks like that upward trajectory will continue. If you want to buy an apartment in Manhattan, now is the time. There is pent-up demand and only about five months of housing supply. The median sale price for a condo was $1.7 million in July 2022, up 4.4% higher than the same period in 2021.
If you're looking for something a little less expensive, think about buying a co-op in Manhattan. Co-ops tend to be less costly and typically offer more space than condos, but the purchase process is a little more complicated. So take a look at both options and decide which is right for you and your situation, and contact BARNES New York when you feel ready to buy an apartment in Manhattan.