The Hamptons is a grouping of towns and villages on the far eastern side of New York's Long Island and borders the Atlantic Ocean. It is easily accessible by car or bus from the city, and travelers should expect an approximately 2-hour drive from the center of Manhattan. If you wonder where you should buy a house in the Hamptons, keep on reading!
Many people—celebrities, the wealthy, and well-to-do travelers—use the Hamptons to get away from the hustle and bustle of New York City for a while. So buy a house in the Hamptons is a very good choice. With its scenic ocean surroundings, more rural setting, and historic landscapes, it's easy to see why. Spend enough time in the area, and you're bound to run across someone famous.
But the Hamptons offer much more than just resorts for a short stay or extended summer get away. It, too, provides an array of condominiums and single-family homes for year-round stays.
Which area is best for me?
Depending on whether you want an ocean side getaway, an inland home with plenty of yard space, or even a modern condominium, the Hamptons have you covered. With so much open space and plenty of options available, there are so many great areas to choose from when considering buying real estate in the Hamptons. 
Exactly where are the Hamptons?
The Hamptons are located in Suffolk County, which is directly east of Nassau County, the county that borders the New York City borough of Queens. As stated previously, it is accessible from New York City via a 2-hour car drive or a trip by commuter bus. For those wishing to take a train, that option is available, too. The Hamptons are just 3.5 hours away from New York City by train. At the 2020 United States census, Suffolk County listed a population of over one million spread between its cities and towns. 
Which areas are best in the Hamptons?
When considering to buy a house in the Hamptons, options in Suffolk County's cities, there is little to complain about, especially as you drift toward the Hamptons. Being in the narrow-most stretch of Long Island, the Hamptons offers plenty of housing with immediate access to water. Even the housing options that don't come with water access still come packed with amenities like land, greenery, and cozy surroundings.
It then becomes a pick of preference. Do you want an ocean side getaway? Or do you want a tucked away escape? Then, consider exploring Southampton and East Hampton for real estate options.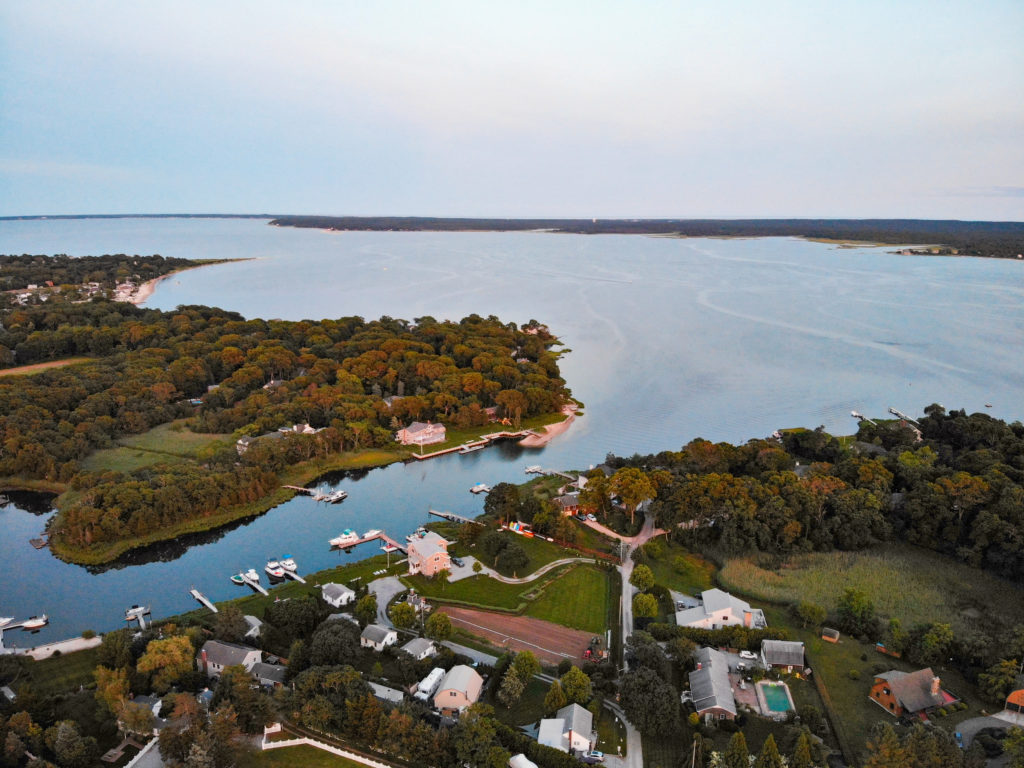 What is in Southampton?
Southampton consists of many towns and hamlets and a thriving community full of food, shops, a strong community, and activities. It has a closed-off bay protecting it from the waves of the Atlantic Ocean and is the ideal place for a relaxing environment. Perhaps the most popular area of Southampton are the Hampton Bays. 
What are the Hampton Bays?
The Hampton Bays are technically a hamlet, which, in New York, simply means a populated space not defined as a city or town. Think of a hamlet in the same way you would a neighborhood within a large city—a populated part of the city, but not a city by itself. Three bays border the Hampton Bays—the Great Peconic, Shinnecock, and the Tiana—meaning there is plenty of waterfront real estate to go around. 
What options are there in the Hampton Bays?
As stated above, The Hampton Bays are surrounded by water, even more so when you consider the creeks and ponds that extend inland from the ocean. There is a little something for everyone here, ranging from quaint 2 bed/ 1 bath homes to extravagant 5+ bed/ 5+ bath ocean side homes. And don't worry, the architecture in the Hampton Bays is aesthetically pleasing, and there is no wrong answer for house buying here. 
The southern section of the Hampton Bays is where most of the housing is gathered. It's also where many of the restaurants, bars, and shopping centers are located, too. Oceanside dining is Hampton Bays' forte, and there are no shortages of options. With plenty of indoor and outdoor dining options, crafting a scenic and memorable dining experience is effortless.
Does Southampton have a downtown?
Situated a little inland from the ocean, on the tip of Agawam Lake, is a quaint downtown area for Southampton. It offers all of the necessities like schools, shops, dining, hotels, and hospitals while also offering cultural adds like an arts center, museums, parks, and sports fields.
What options are there in East Hampton?
East Hampton offers a more spread-out, suburban feel when compared to the popular Hampton Bays in Southampton. Its long coastline cuts right up to the Atlantic Ocean and offers some breathtaking scenery. There is a downtown similar to that of Southampton and, perhaps, bigger and more frequent nature parks complete with hiking trails and wildlife.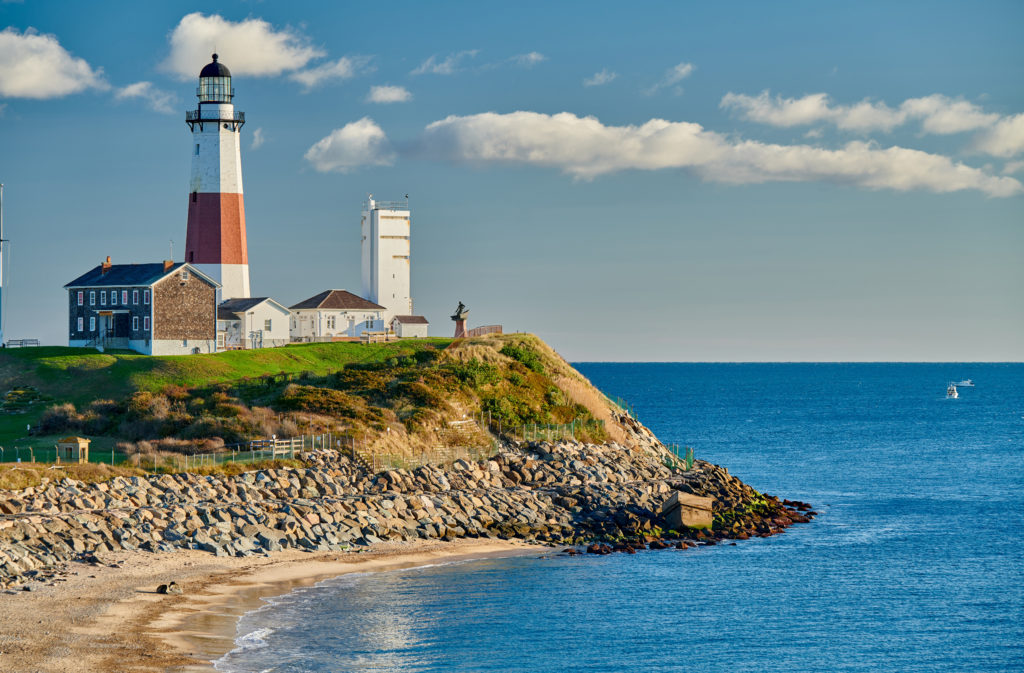 Where can I find more information about real estate in the Hamptons?
Options to buy a house in the Hamptons are exploding, with more and more people moving away from the city, in part because of the global pandemic and others wanting to branch away from densely-populated areas. The cities and counties surrounding New York have really blossomed—and a lot of that New York City culture is moving along with it.
Meaning that if you crave buying a home and getting that New York City lifestyle, you don't have to look into Manhattan solely. Now, more than ever, real estate in the Hamptons is on the rise. To check out the best listings that the Hamptons offers, along with guidance and expert advice, check out BARNES New York.