Do you want to know more about the housing price in Queens? When deciding where to live, cost is a major factor to consider. Purchasing a home is a massive investment, so getting an idea of the prices for a specific area is important. New York has a reputation for small apartments with high rents, but this isn't the case everywhere. There are many houses, decently sized apartments, condos, and more for sale in Queens.
Queens traces its roots back to the 1600's, when it was founded as one of the original counties comprising the Province of New York. From these humble beginnings, it has since exploded in growth and population. Queens is currently the second-most populated county in New York state, also making it the second-largest borough in all of New York City.
What is the state of the Queens real estate market?
In 2020, the Queens real estate market slowed. However, it never fully stopped, which has allowed a quick recovery and rapid growth. In quarter 1 of 2021, the median sale price was half of what it had been a year prior. The market then boomed, with the second quarter of 2021 median sale price being more than twice what it had been the previous year. The median fell by roughly $200,000 for the remaining two quarters, but prices were still much higher than they had been in 2020.
In 2020, there were a total of 9,857 real estate transactions across the entire year. The most transactions occurred in quarter 4, with 3,179, and the fewest number of transactions, 1,610, happened in Quarter 4. In contrast, 2021 saw 14,922 real estate transactions. Quarter 1 saw the fewest, with 3,282, and Quarter 3 saw the most, with 4,350. Even when the Queens real estate market was at its lowest, it managed to outshine 2020's market.*
As of May 2022, the median sale price in Queens was $545,000, with a price of $615 per sq. ft., and 1,064 transactions, while the second quarter of 2022 saw 4,178 sales, a 18.8% year over year.
The pandemic caused many people to be stuck in their homes for long periods of time. This gave people a new perspective on their spaces and drove demand away from crowded places like Manhattan and toward more open locations like Queens. Small apartments are no longer preferable since being quarantined inside a small space can become uncomfortable quickly. As a result, demand for luxury houses for sale in Queens increased, which drove prices up in tandem. The median house sale price in Queens in May was $798,000, up 6% year-over-year, while coop and condo prices were down 3%, showing a need for more space and less cramped, confined apartments.
Queens is the fourth most expensive borough in New York City. This, alongside its beautiful neighborhoods and cultural diversity, caused the demand for housing in Queens to grow even before the pandemic, and 2021 only saw the demand soar to new heights. As a result, housing prices are up, and rents are climbing.
*Data from PropertyShark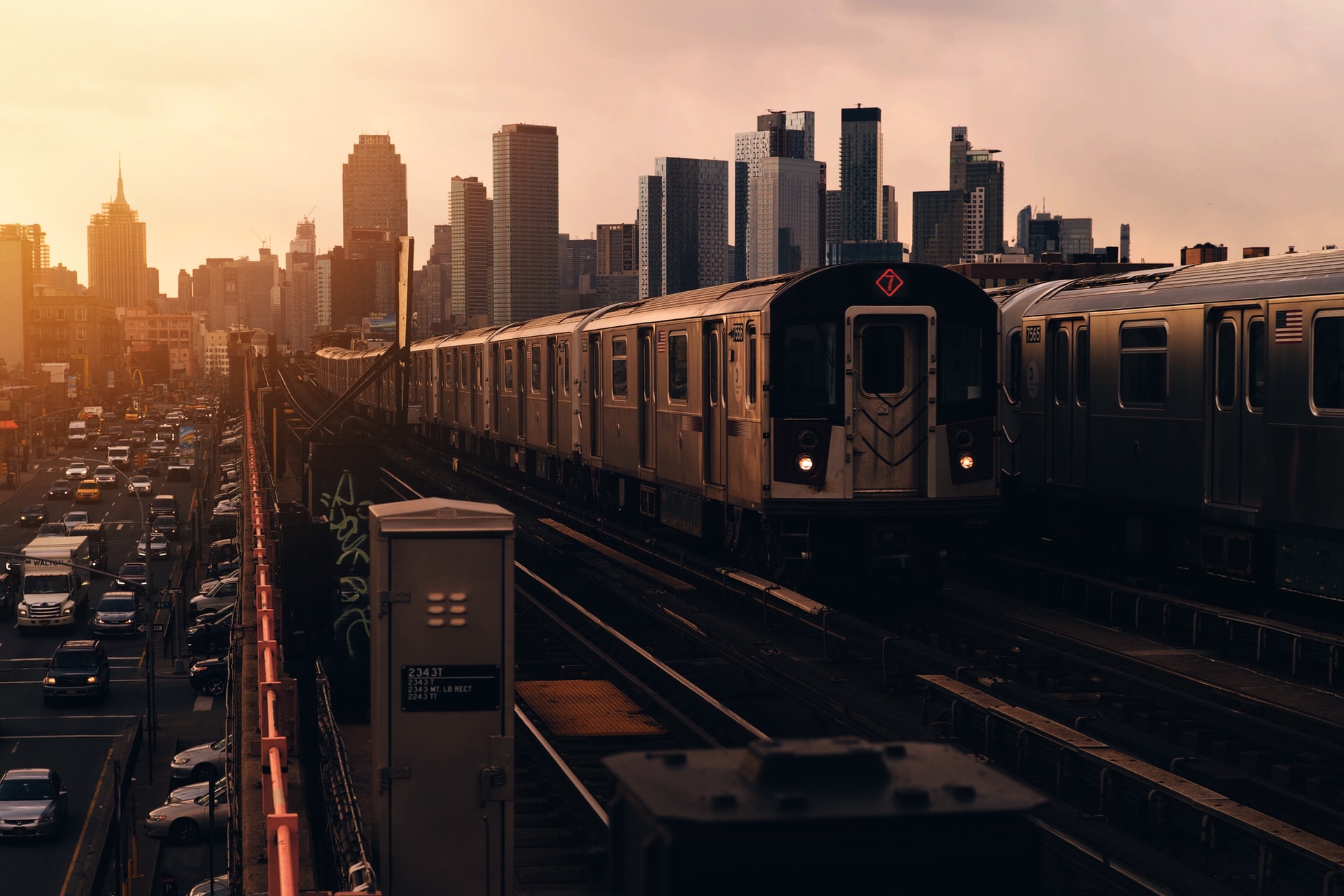 Where is the best place to look for real estate in Queens?
When looking to purchase real estate, there are plenty of diverse neighborhoods to choose from. If you're looking at apartments for sale in Queens, consider looking in Astoria. With its heavy Greek influence, a Little Egypt, and an abundance of family-owned businesses, Astoria proves to be an enticing choice. This is compounded further by the combination of affordable and high-end housing and a growing reputation for fine dining. House prices here range from $250,000 to well over $2 million. There's somewhere for you here, no matter your budget.
When looking for condos or co-ops, Long Island City and Jackson Heights spring to mind. Jackson Heights has quiet and historic residential areas, such as the Historic District, and busier commercial areas that provide the neighborhood with a bustling nightlife. It can be busy, but there is a variety of different cultural restaurants from places like Tibet and India that make the hustle worth it. Home prices here range from $300,00 to under $1,500,000. Long Island City can be quiet during the day, but also has a vibrant nightlife with concerts, weekend markets, and cocktail bars. With a past of industrialism and newer modern additions, the city's luxury high-rises each have their own unique flair. The house prices here tend to be closer to $1 million, with most being higher.
If luxury is the goal, Jamaica Estates, a subsection of the larger neighborhood of Jamaica, and Forest Hills Gardens are the best choices. Jamaica Estates is a beautiful neighborhood with a diverse mix of cultures. The stunning sights of the colorful city, elaborate architecture, and stunning tree-lined streets mean that homes here are priced between $1,000,000 and $3,000,000. Forest Hills Gardens is also one of the most expensive neighborhoods in Queens. The quiet residential districts surrounded by parks and gardens have easy access to The West Side Tennis Club, resulting in house prices that can be quite extravagant. While you can find homes of all prices, many are near or over $1,000,000, with some being nearly $4,000,000.
What to consider when looking in Queens?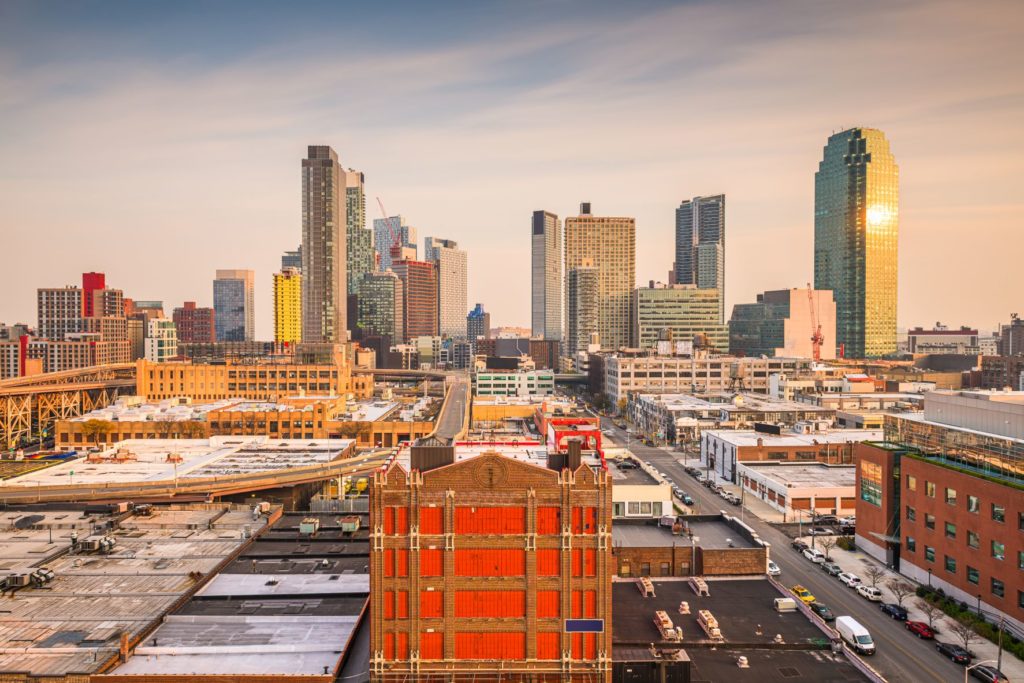 When looking at real estate in Queens, knowing what you're looking for will help dictate the prices you should expect. When looking at the neighborhoods, homes typically range between over $200,000 and $4,000,000. This large range shows how diverse Queens is.
With more affordable homes found in Jackson Heights and Astoria and much more expensive offerings in Jamaica Estates, Long Island City and Forest Hills Gardens, there's someplace in Queens for your budget. However, there are many other neighborhoods to consider. Each one provides different cultures, views, amenities, and more.
The western portions of Queens have beaches and beachfront properties. Places like Astoria and Flushing are rich in museums and culture. Other neighborhoods are filled with trees. Every one of them has a unique mix of cultures. Whether you're looking for a quiet, expensive property or an apartment in a busy city, Queens has something to pique your interest. If you're looking for a space to call your own, BARNES New York can help guide you.