New York City consists of five boroughs: Manhattan, Brooklyn, the Bronx, Queens, and Staten Island, and each has its own style and way of life. Sometimes, passing between the borders of each borough can feel like traveling to an entirely different state.
Each borough comes with its own historical significance, urban centers, and array of diversity. And New York remains one of the most popular places to live in America.
With popularity comes luxury living, a category where New York City is in no way lacking. With neighborhoods such as Noho, Hudson Yards, Tribeca, and Central Park, the options are limitless in luxury real estate in New York.
What about Hudson Yards?
Hudson Yards is unlike any other neighborhood in New York City. It is well known for its first time visiting New York experiences and its incredible and artistic architecture. It's very close to Central Park and borders the Hudson River. Its abundance of luxury townhouses and luxury homes, and skyrise properties offer stunning views of some of New York's most iconic buildings, the river, and Central Park. Some properties offer views of all three. In any case, you will have an incredible view of Manhattan to take in and enjoy.
Hudson Yards was top on the list in terms of median sales price for their luxury spaces, the Manhattan neighborhood coming in at $8.5 million.*
What about NoLIta?
NoLIta stands for North of Little Italy, and is a intimate neighborhood with a distinctly, unique charming vibe. You will find numerous boutiques and vintage shops, bakeries and pop-up art galleries throughout the area. Apartments can be hard to find, because the neighborhood is very small, and consists mostly of pre-war walk-ups, although there are a few newer doorman buildings and new developments.
NoLIta was second only to Hudson Yards in terms of median sales price for their luxury spaces, the Manhattan neighborhood coming in at just a shade under $7.5 million as of May 2022.*
What about Central Park?
Central Park is home to some of New York City's most iconic views, so it only makes sense you will find a lot of luxury real estate around it. And the hundreds of highrises and historically-significant and renovated buildings that line the famous park, especially on its southern border, are the most sought-after properties in the city.
The neighborhood of Central Park South, located on the southern stretch of Central Park, is tiny. It is only three blocks long by two blocks deep, but it packs a lot into that small space. It is home to many of New York City's picturesque views.
Luxury properties sharing a border with Central Park will be the most expensive in the neighborhood, but, on average, the sale price for properties here was just a shade over $6,645,500.*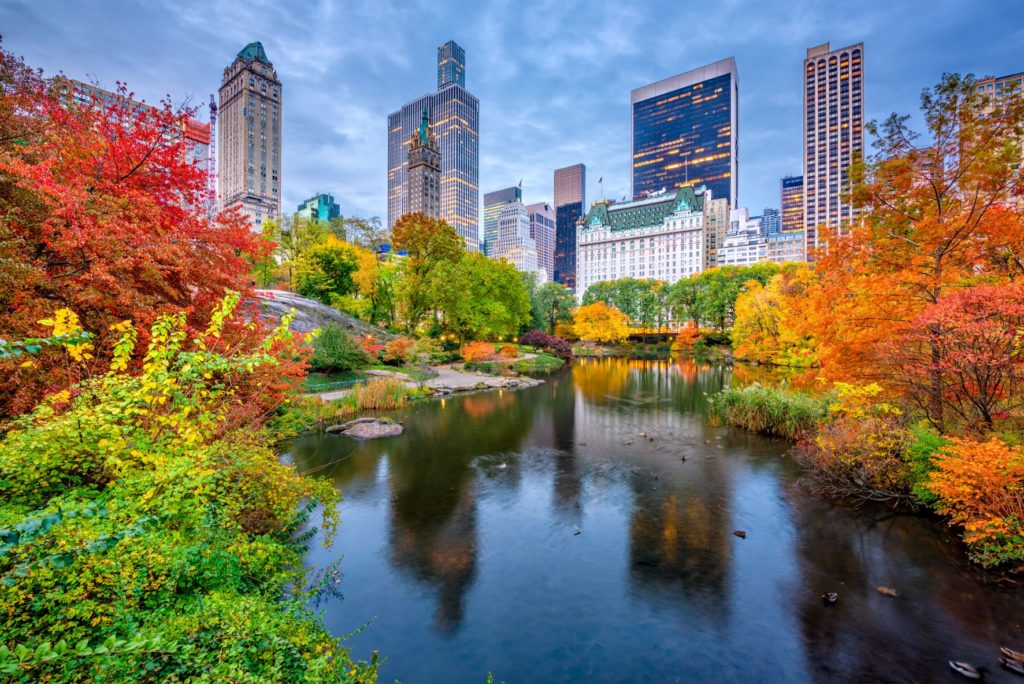 What is NoHo's Style?
NoHo, or north of Houston Street, is a neighborhood within Manhattan and has an incredible view of Manhattan. The area has some of the city's best critically-acclaimed restaurants and entertainment as well as designer boutiques. It's been described as laid-back, but with something always going on—you will never be bored.
Housing-wise, NoHo's well-known luxury buildings are some of the most highly-sought after in the city, and they are chock-full of architectural history or their own unique style.
NoHo is third on the list in median sales price at just over $5,150,000.*
Where is TriBeCa?
TriBeCa is located on the southern tip of Manhattan and is known for its industrial look. This portion of Manhattan has been restored and renovated while maintaining its original, more turn-of-the-century beauty. Historical lovers would be at home here. It has riverside views, notable restaurants, and plenty of sleek bars to fit a luxury lifestyle.
TriBeCa is also well known for its annual film festival, the TriBeCa Film Festival. Properties here, on average, go for a little above $3.2 million.*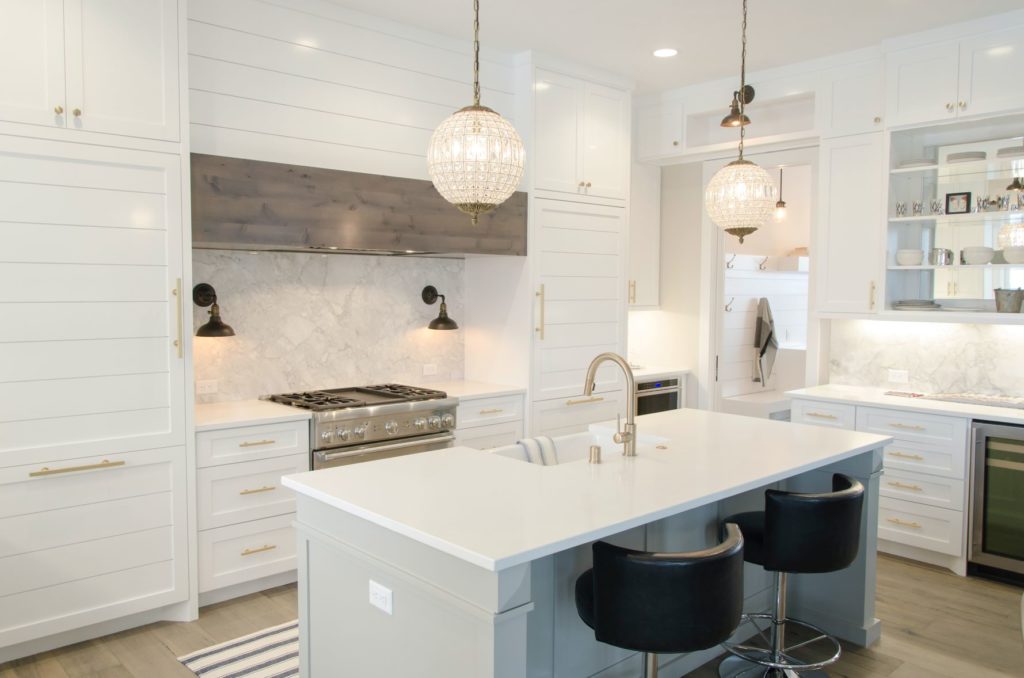 Are there any luxury options outside of Manhattan?
Of course there are! The luxury apartments market in NYC is prevalent in more than just Manhattan. Of course, the options are a little bit more limited outside of Manhattan, and the surrounding areas don't necessarily offer the same prevalence of luxury amenities, like fine dining or theaters, but they are there.
The borough of Brooklyn would be Manhattan's biggest rival in terms of luxury living, especially DUMBO, with a median sale price of $2 million.
What neighborhood would you recommend?
Any of the neighborhoods mentioned above would be a good starting point when looking for luxury housing. But it's nearly impossible to beat the views of New York City's skyline that are available only in Manhattan—not to mention Central Park. With Central Park within commuting distance from anywhere in Manhattan, the area is really unrivaled.
To begin a more in-depth search into luxury real estate in New York, contact BARNES. BARNES New York is an international luxury brokerage that can help you find the best possible option for luxury living in the big city.
* Data from PropertyShark