There are hundreds, if not thousands of real estate brokers in Manhattan alone. When looking at the entire state of New York, there are endless real estate broker choices. When investing in a new home, ensure you choose the right real estate broker for you.
That's why BARNES New York can help you. BARNES offers expert brokers throughout New York to help you find your dream home.
This guide details why BARNES is one of New York's top real estate broker.
Where can BARNES New York help me find a property?
BARNES can help people find property all over the state of New York. While Manhattan is a main focus because it has the most amount of buyers, there are several other places around the state where BARNES can show you some amazing properties.
Here are the main focus areas:
Manhattan. Let BARNES help you find your new home or apartment in TriBeCa, Lower Manhattan, Midtown, Union Square, Greenwich Village, SoHo, Chinatown, The Lower East Side, and many other places! Just let us know the type of property you're looking for and your budget.
Brooklyn. Brooklyn is more than just Brooklyn's downtown itself. You can also find some great apartments and homes in Williamsburg, Dumbo, Brooklyn, Heights, Park Slope, and several other places depending on what amenities you want to be close to.
Queens. Queens is a great place in the state for those who want to be a little outside the city while staying a short distance from Manhattan. You can get a great place in Long Island City, Astoria, or Sunnyside.
The Hamptons. While many people just have their summer home in the Hamptons, there are also other people that are looking to live here full-time. No matter what's bringing you to the Hamptons, BARNES can help you find great real estate in the area.
Westchester. If you're looking for a little bit of a less stressful life, Westchester is the area for you. There are many cities in this area that are quickly growing, which means you can find many of the same amenities that you would in New York City while enjoying more space.
Connecticut. Connecticut, often referred to as the "Constitution State," is a small, picturesque state in the northeastern suburbs of New York City, known for its rich history and scenic New England landscapes, offers a quiet and green environment to get away from urban living.
While we cover a wide range, our experts specialize in specific areas, ensuring you work with a knowledgeable professional in your desired location.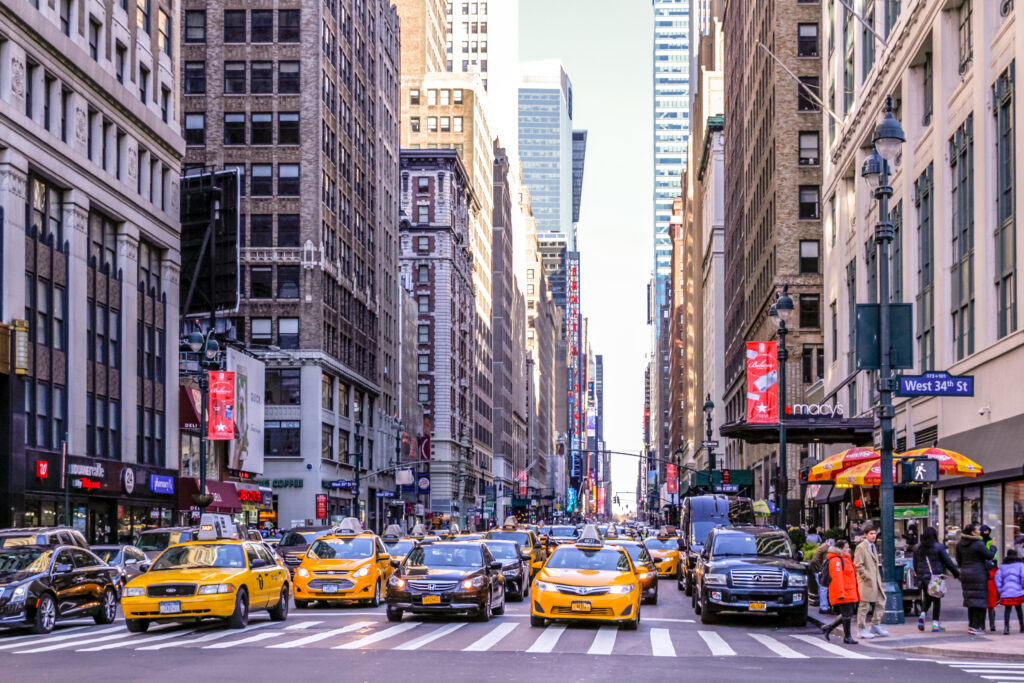 Where should I buy a property with BARNES New York?
BARNES New York is always working in the strongest real estate markets in the state. With a strong team of experts, we help our clients find the best places for sale in the market.
Working all over the state, BARNES New York is able to help you buy or rent property virtually anywhere you want.
If you aren't sure where you want to live, you can let us know what kind of environment you are searching for and we can advise you on an area we think is best for your needs.
If you want something new that no one else knows about, BARNES is always ahead of the game knowing where all the new developments are located.
What if I'm looking for something other than an apartment or home?
Some luxury real estate companies only focus on apartments or homes. While this works fine for some clients and brokers, there are many people all over New York that are searching for more than just a home or apartment.
This is where BARNES comes in!
If you're searching for a huge investment like a castle property in the countryside, BARNES specializes in selling famous chateaus all over the world.
Get ready to step back in time and find one of these historical and luxury castle properties. You'll feel like you're in a fairytale. Most of the castle properties are in the French regions. So, although you're getting out of the state of New York, BARNES can still help their clients find properties all over the world.
Here are some of the other great things BARNES real estate brokers and salespersons can help you find both in New York and all over the world:
Vineyards. BARNES real estate brokers are experts in both finance and wine when it comes to finding you the perfect vineyard. Their portfolio for the wine industry is extensive. Even if you are in the wine industry, BARNES can help you find the perfect place to begin your business.
Yachting. Some people just use yachts for their vacation time, but there are others that enjoy living on their yachts full-time. BARNES has over 30 years of experience finding people yachts as well as helping you get space to service and keep your yacht all over the world.
Art Advisory. Art advisory is a professional service that assists clients in buying, managing, and appreciating art. It includes art acquisition, market research, collection management, diversification, investment advice, negotiation, auction representation, market insights, curatorial services, and appraisals/authentication. Art advisors help clients navigate the art world and make informed decisions.
Business Jets. BARNES helps you fly to any destination on a private jet for your convenience, whenever and wherever you want!
Can BARNES New York help me manage my property?
Yes. Our specific property management department, BARNES International Management (BIM), can help you with real estate assets and property management. We offer quality property management and on demand services to all owners and investors owning a property as secondary home or residential investment in the New York and Miami area, with on site, trusted contact.
What if I want to sell or rent?
BARNES does not just focus on helping people who buy properties. We can also help those that are more interested in selling or renting. Not everyone wants to buy property in New York, so many of our experts just focus on renting to those that are looking to only stay in the state for a short while and who want to test out a few neighborhoods before settling down.
Buying is a big commitment, so if you prefer renting to test the neighborhood's suitability for long-term living, we will gladly assist you.
Why should I choose BARNES New York to sell my property?
If you want to sell your beloved home or property, you will need to find a great listing broker. Look no further than BARNES. New York has tons of brokers to choose from when it comes to putting your home on the market. You should ensure a broker understands your home's value to secure the deserved selling price.
BARNES excels as New York's top real estate broker by providing meticulous care to any sale properties.
BARNES New York can help ensure you get an amazing sales associate to make the selling plan unique to your property. With this custom approach, you will find that your property gets countless interested buyers willing to give you the price you are asking for.
Our real estate salespersons have a personalized approach to selling that includes:
Exposure to Multiple Listing Services so that everyone gets a detailed description of the property
Folder for presenting the property to the interested audience members
All properties are featured on the BARNES international website and therefore also get exposure in places like the New York Times and Trulia
Publication in the BARNES Magazine, distributed internationally in more than 180,000 copies
Property featured in the BARNES newsletters which has more than 50,000 readers and in dedicated local databases
With these personalized approaches, BARNES New York will help you sell your property with care and trust.
Can BARNES New York help me find new developments?
If you are undergoing an acquisition project in a new development, you will need to find a broker to help you with your primary residence, secondary residence, or rental investments in a new development.
Finding the best developers can be challenging, but BARNES New York has access to top developers, ensuring you're in good hands.
Hiring a broker is especially important for the developing process because they are better able to negotiate for you. They can get the best purchase price and carrying costs for you.
Finding a brand-new apartment in a new development building in New York has many different benefits. Hiring a broker can maximize your profits with their deep knowledge of New York's real estate markets.
Here are some of the benefits BARNES can offer you when searching for new developments in New York:
Finding you the best rental potential and opportunities for resell
Best materials and the best chances for energy efficiency so your utility bills are on the low side
Discounts from the purchase price as well as negotiation from the purchase price, carrying costs, and transaction fees
Summary
It is hard to find the top real estate broker in New York. Whether renting, selling, or buying, BARNES associates and brokers have the expertise you need!
But we also offer more than just homes and apartments. We offer a wide panel of investment properties, vineyards, and castle properties, as well as yachting and art advisory services.
Contact us today for a consultation. We would be happy to find you the best home or apartment. Let us help you today!