BARNES New York & Westchester continues its collaboration and partnership with G&O ART with a tandem installation of works by José van GOOL from the PASSION & MOVEMENT series on view through the month of January.
These paintings inhabit a movement unique to van Gool, one she summons up through her dramatic charge of color.
A solitary personage or a group are always the presumed focus of the composition. The women's gowns break down into fields of color, maddening reds and oranges, so that what the viewer beheld at first seems to have sparked into an uncertain environment, more abstract and unknown, but more passionate as well. Van Gool's mastery of color drives these emotional works, as the dancers she creates in effect lose themselves, consumed by the hot, dry matter of the world, like fallen, brittle leaves about to burst into flame.
José van Gool explores the relationship between color and movement, with slightly blurred faces that take the shape of everyday, anonymous women. Red, yellow, and orange hues bring warmth and a glowing luminosity, creating the illusion of an open flame lighting up the room.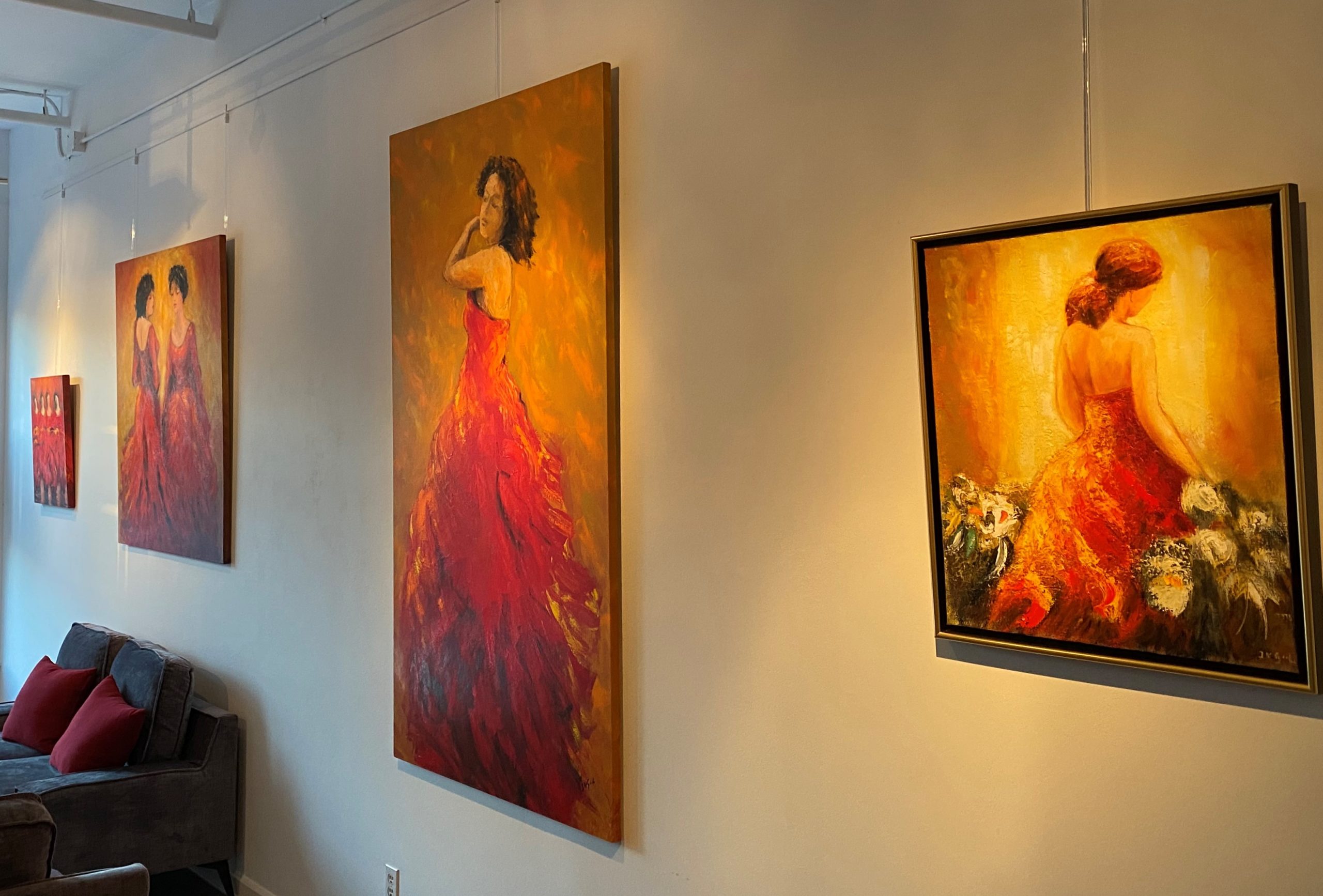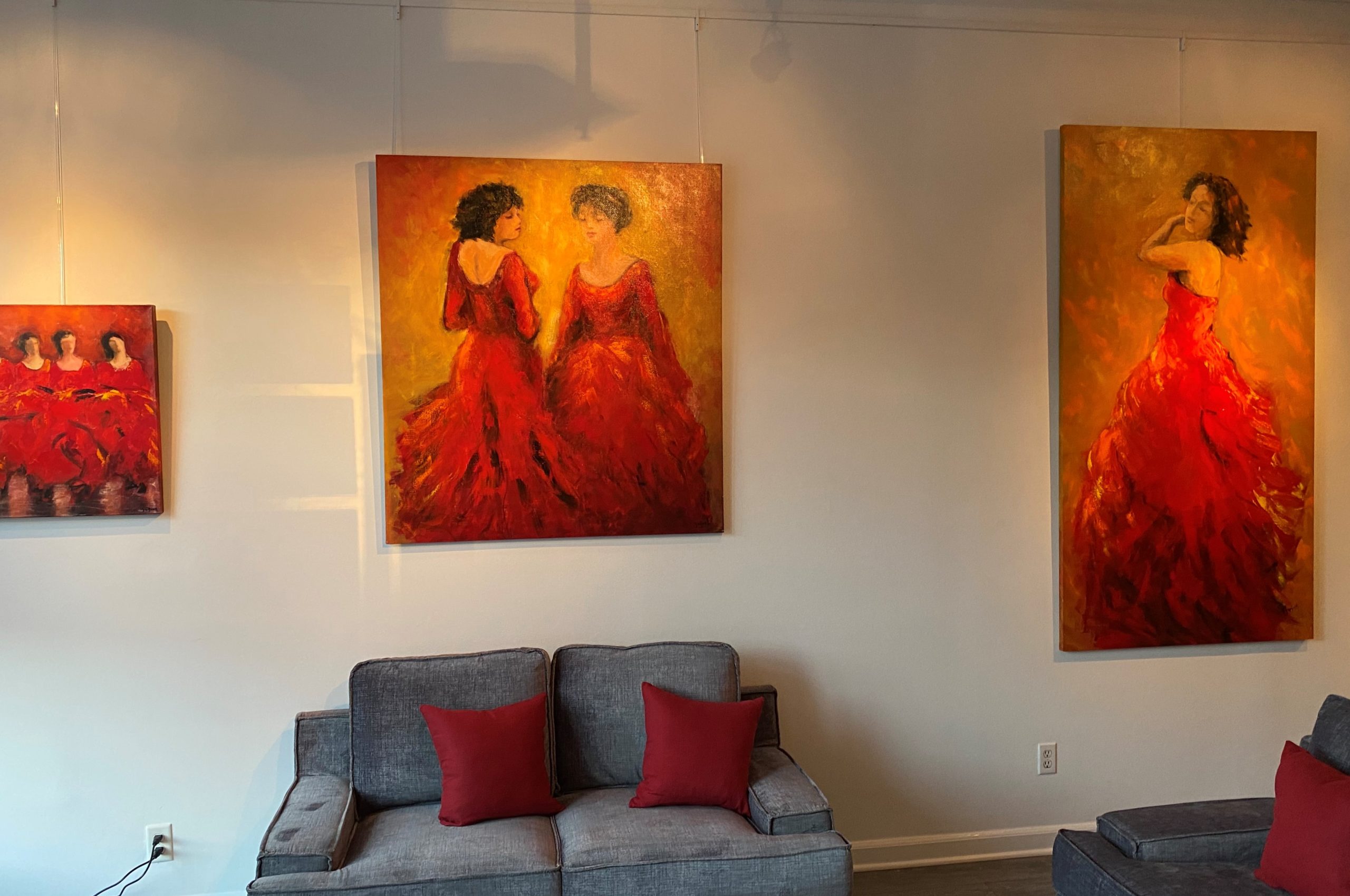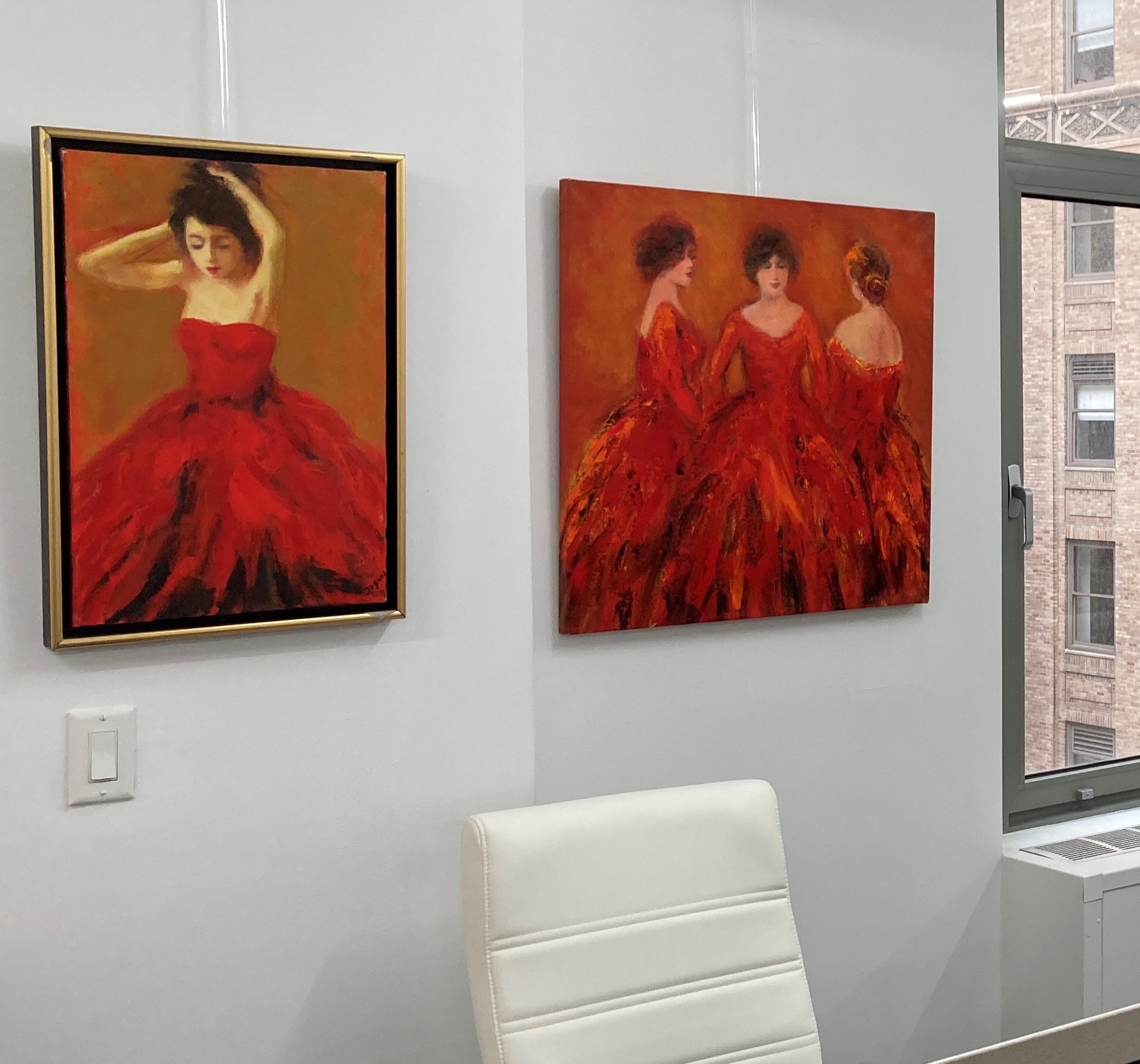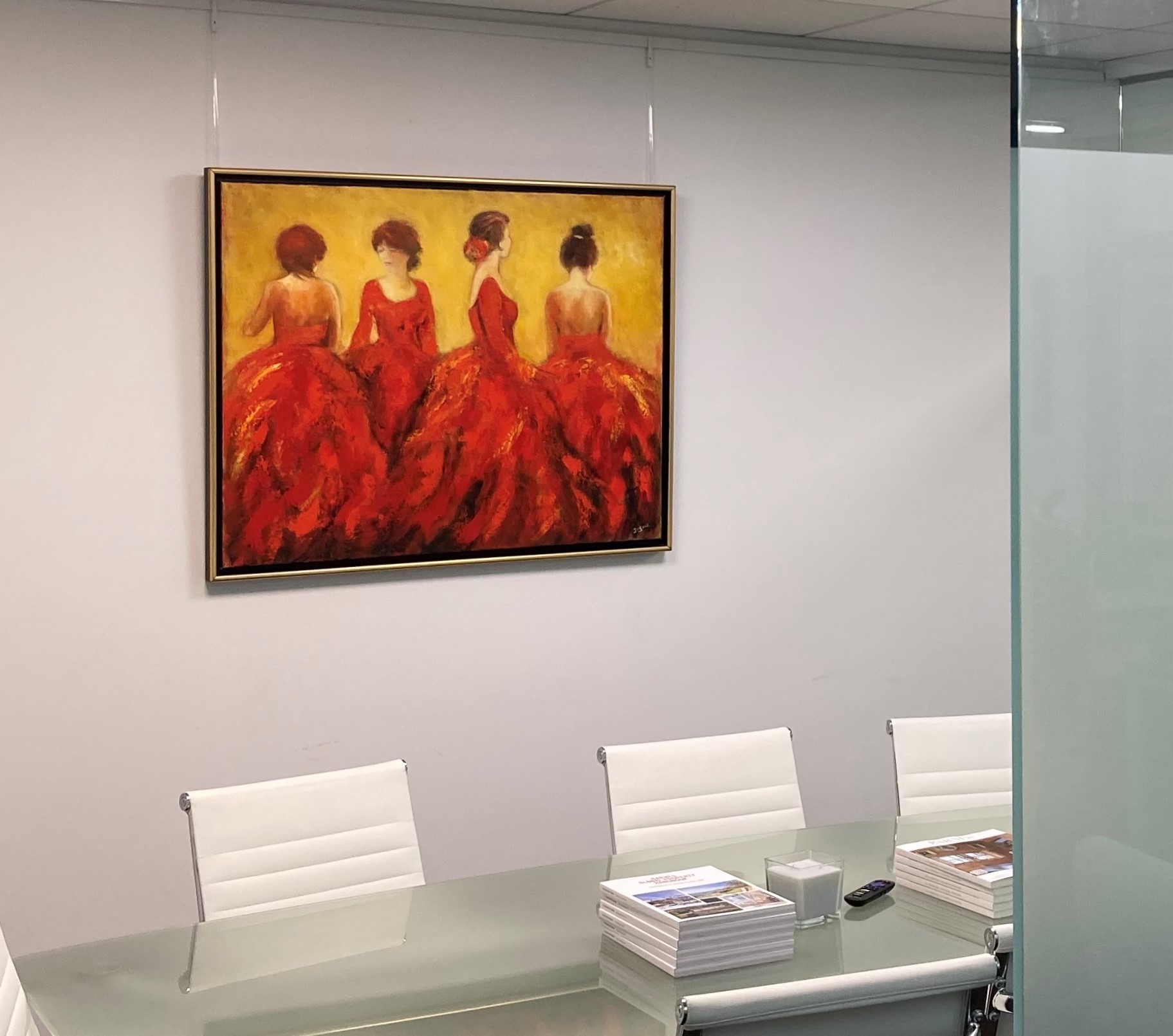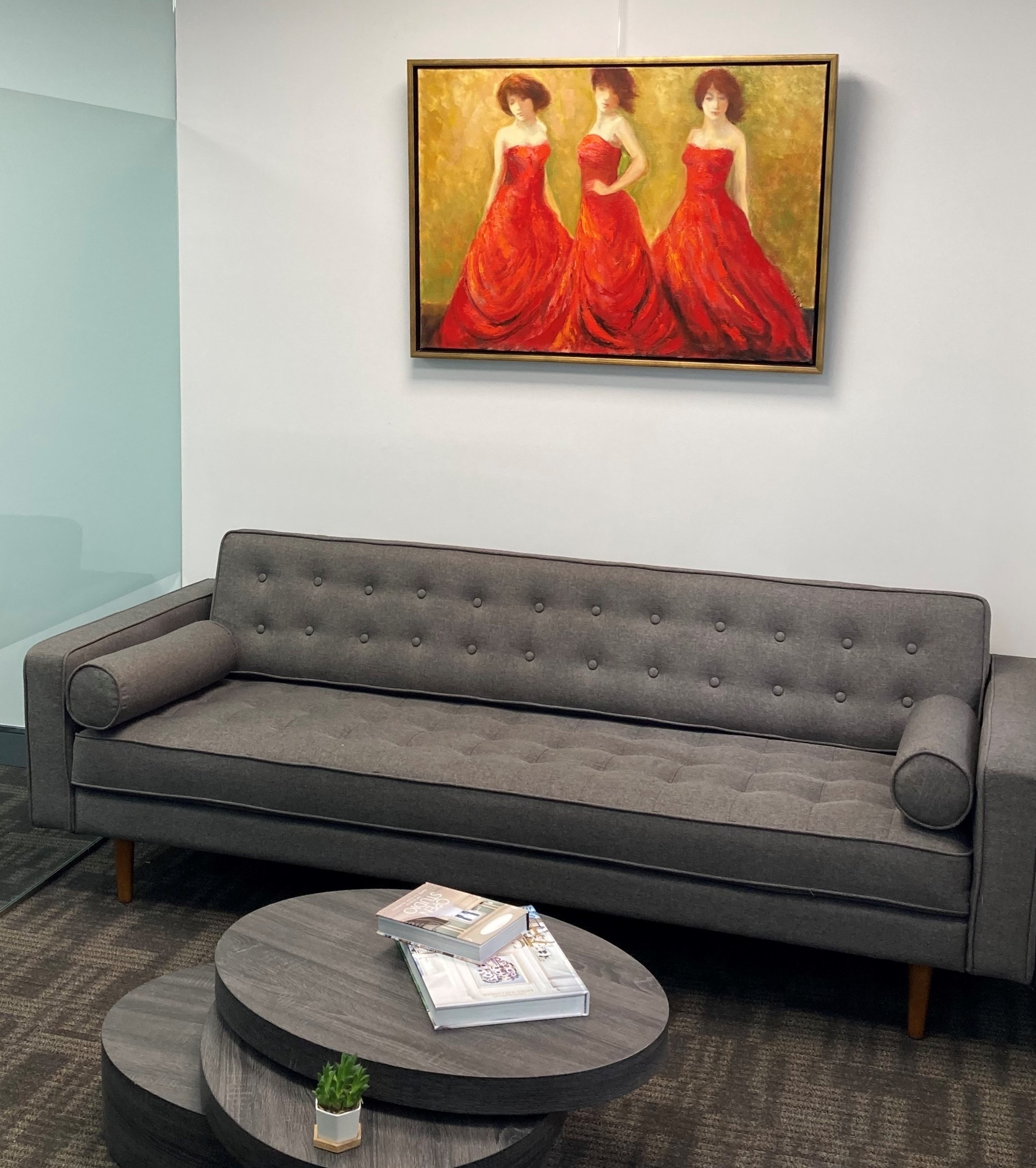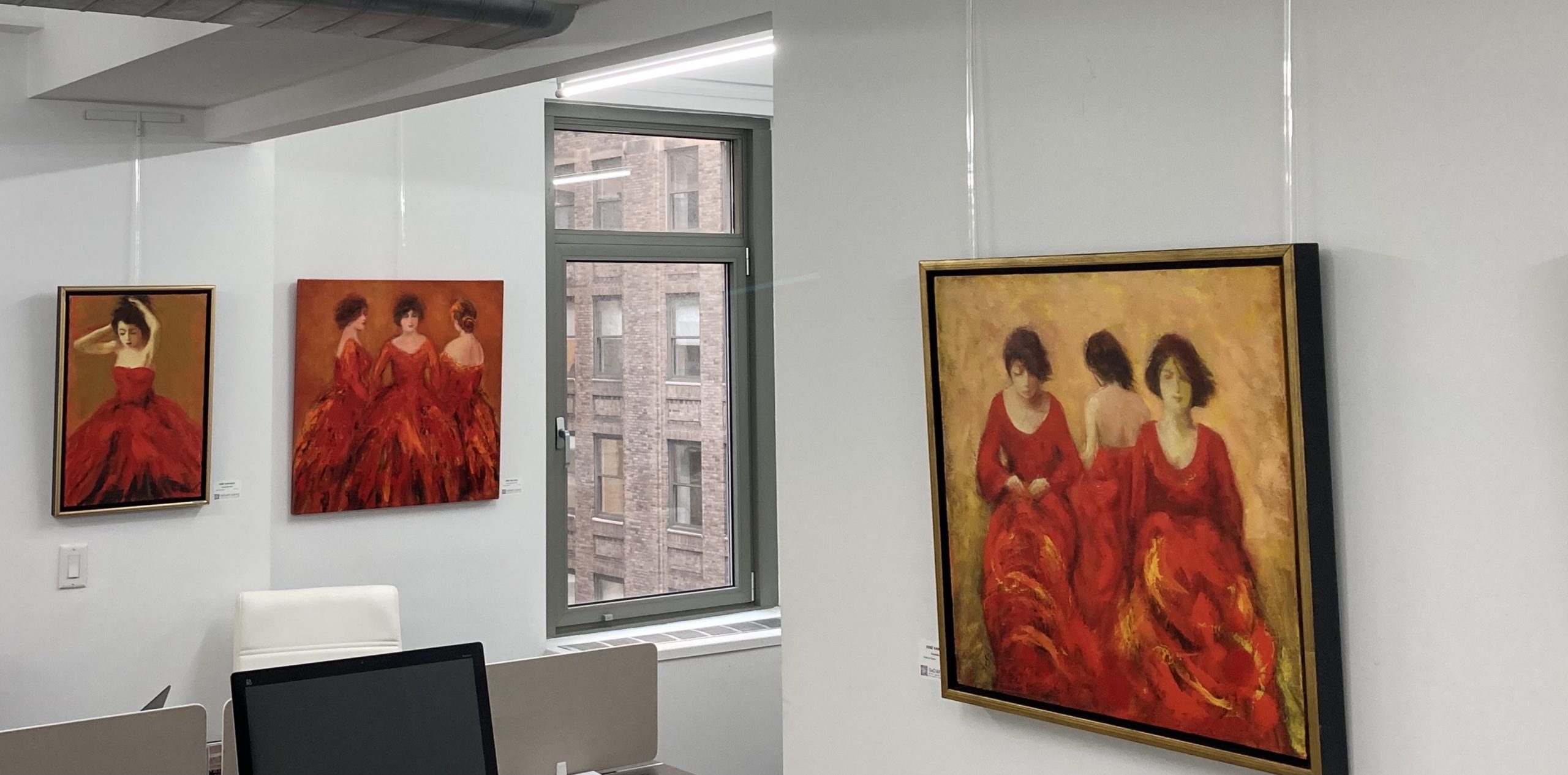 ---

G&O ART is a representative and promotional agency for international contemporary artists, a unique art source-expert catering to Private and Corporate Collectors, International Institutions and Foundations, Hospitality and Luxury industries, Galleries, Art Dealers and Museums. Basing its success on close working relationship with all clients, G&O ART provides a wide range of visual arts of nationally and internationally recognized as well as emerging artists.
---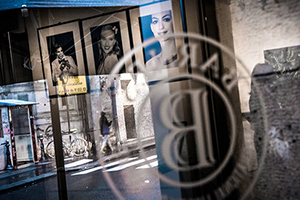 Dynamic player in the art market since 2000, at the instigation of its founder Heidi Barnes, BARNES Art advisory supports young talent in contemporary creation through a programme of exhibitions and Art installations at prestigious venues where the brand is established and through partnerships with major artistic events (FIAC, PARIS PHOTO, etc.).