Invest Abroad is a new department of BARNES, managed from the Miami agency. Invest Abroad's ambition is to support BARNES clients in their investments abroad, through BARNES' international network which has more than 90 agencies. Beyond the French and American markets alone, Invest Abroad by BARNES can recommend additional and diverse opportunities, depending on your objectives: diversification, yield, emerging markets, seasonal rentals, …
Benefit from BARNES' international expertise in addition to its local expert locations. In line with the BARNES Global Property Handbook, take advantage of our analyses and advice to invest, live and travel throughout the world, particularly in historic or emerging real estate strongholds.
Countries where BARNES is established to date : Belgium, Bulgaria, Canada, France, Greece, Hungary, Italy, Luxembourg, Mauritius, Monaco, Morocco, Portugal, Saint-Barth, Spain, Switzerland, the UK and the USA.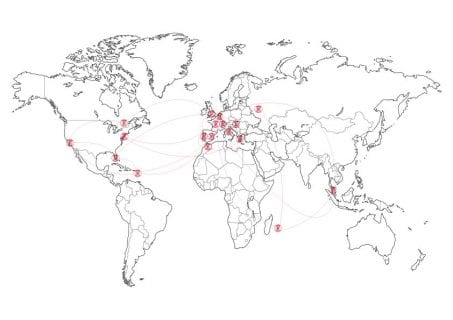 ---
MAURITIUS
Meet the director
Meeting with Outi de FALBAIRE, Director of BARNES GRAND BAIE.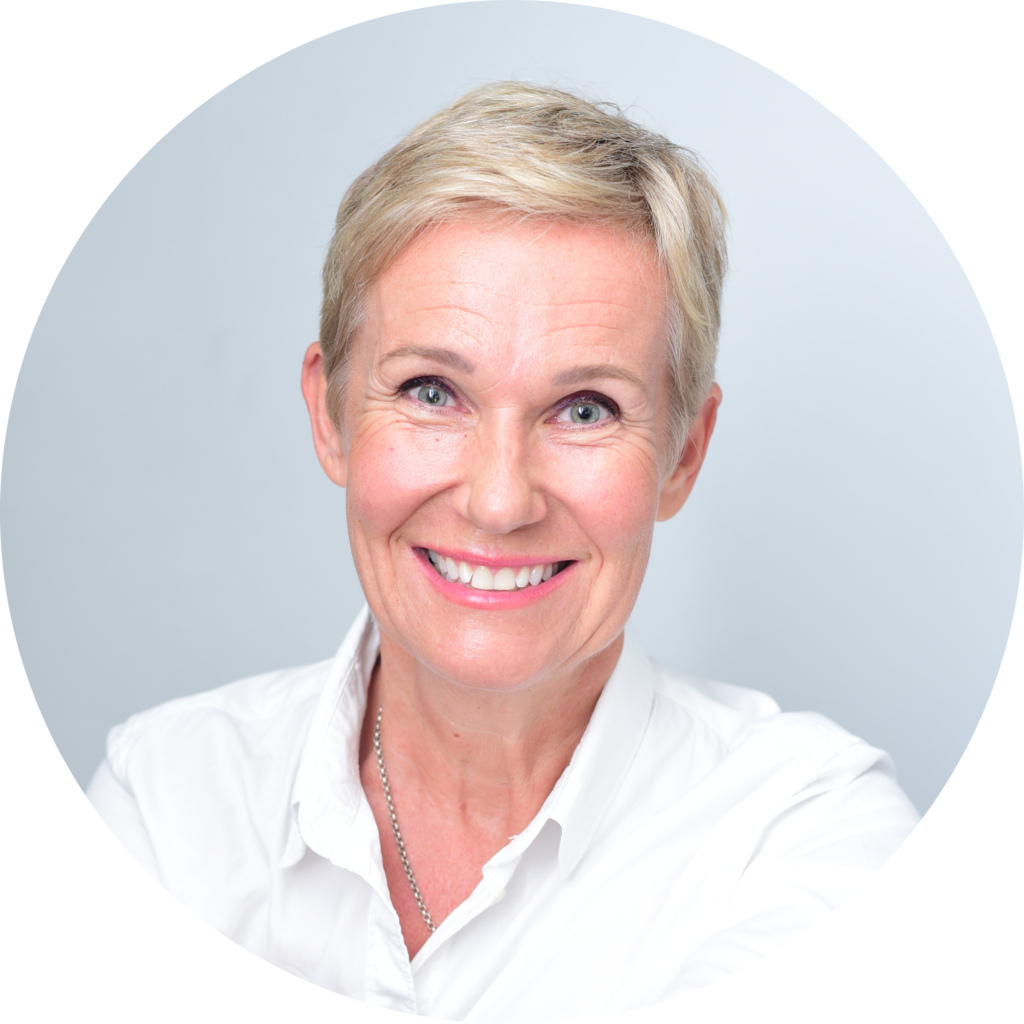 Could you please introduce yourself and tell us how your office has been created?
I am Outi de Falbaire, of Finnish origin, I have been naturalized Mauritian for about fifteen years already. After spending 10 years in English-speaking Africa, I arrived in Mauritius in 2005 and reinvented myself professionally. I started my real estate office under my own name in 2006 and in 2015 I joined the BARNES International network.
How is your office structured and what areas do you cover today?
Since 2015 we have developed our activities in the 4 corners of Mauritius. Today we have 5 offices and a team of around 30 people. We do long term sales and rentals all over the Island.
What types of services do you offer?
We sell properties to our foreign customers as well as to our Mauritian customers, and offer long-term rentals as well.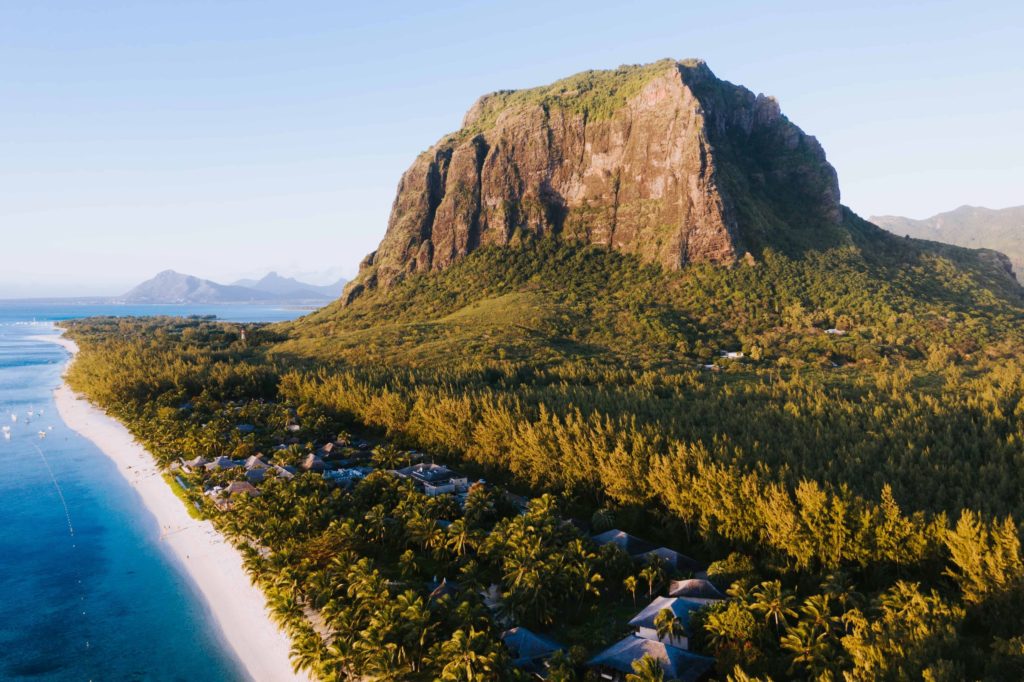 For a foreigner investor, why would you recommend Mauritius and what products or location would you suggest?
Mauritius is a magnificent tropical island with the infrastructure of a modern country, located almost on the same time zone as Europe (GMT+4). A bilingual country, English is the bank and official language but French is spoken daily. Families have access to both English and French international schools (best French high school outside of France with 100% success rate at the High School Diploma). The island features modern and top-of-the-range clinics and hospitals and very good air connections with Europe, South Africa and Asia.
Take advantage of a favorable tax system with:
Personal and corporate tax capped at 15%
No wealth tax
No housing tax
No capital gains tax
No dividend tax
Permanent residence permit given with a purchase of property with a minimum value of USD 375,000. Mauritius is a democratic and peaceful country offering paradise living environment with all water sports, some of the best kitesurfing spots in the world, fishing, beautiful landscapes, championship golf courses…
When it comes to localities, it is said you can't go wrong when you invest in real estate in Mauritius on one of the several golf estates, or near the coast with access and/or sea view.
---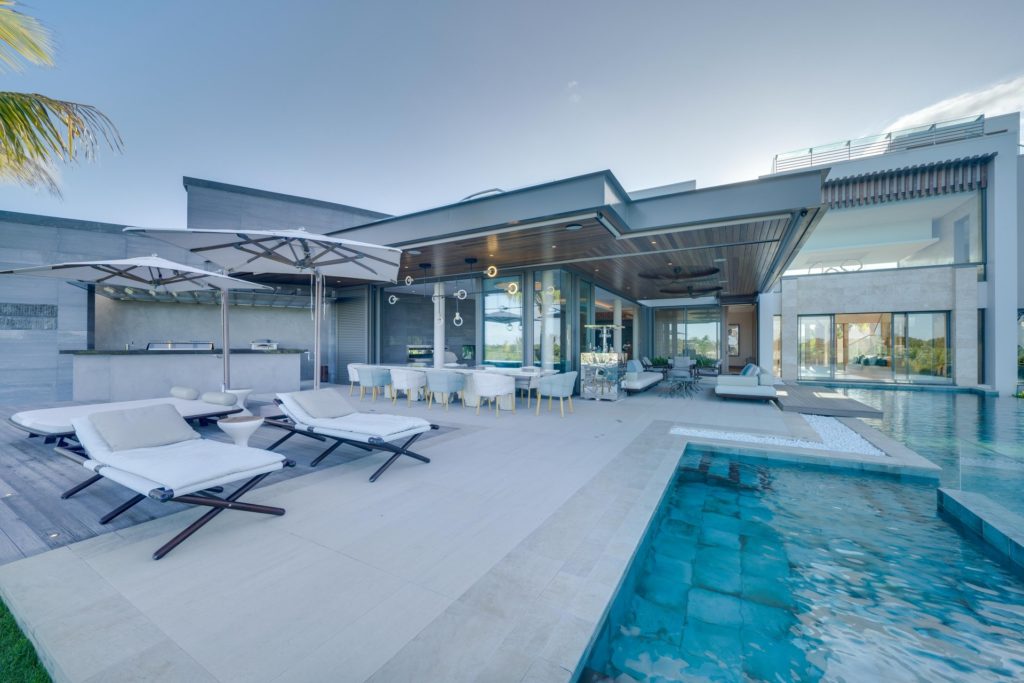 Luxurious villa in a golf estate | Beau Champ
Villa • 866 m² • 5 bedrooms • 5 baths
$13,400,000
Luxurious contemporary villa of 866 sqm on a plot of 2 069 sqm with high quality services and finishes. It is sold furnished with unique and custom-made furniture giving the exceptional touch to this property. The villa is composed of 3 levels served by a lift. It has a large living room, dining room, open kitchen on the terrace and the pool to enjoy the view on the Golf. 5 en suite bedrooms with dressing rooms, on the underground you will find a gym, a hamman, a cellar with a view of the pool and a cinema room that can be converted into a disco. 2 Jacuzzis on the terrace of the master bedroom and a Rooftop await you for relaxing moments with a 360° panoramic view. Exceptional property in one of the most beautiful golf estates facing the Ile aux Cerfs.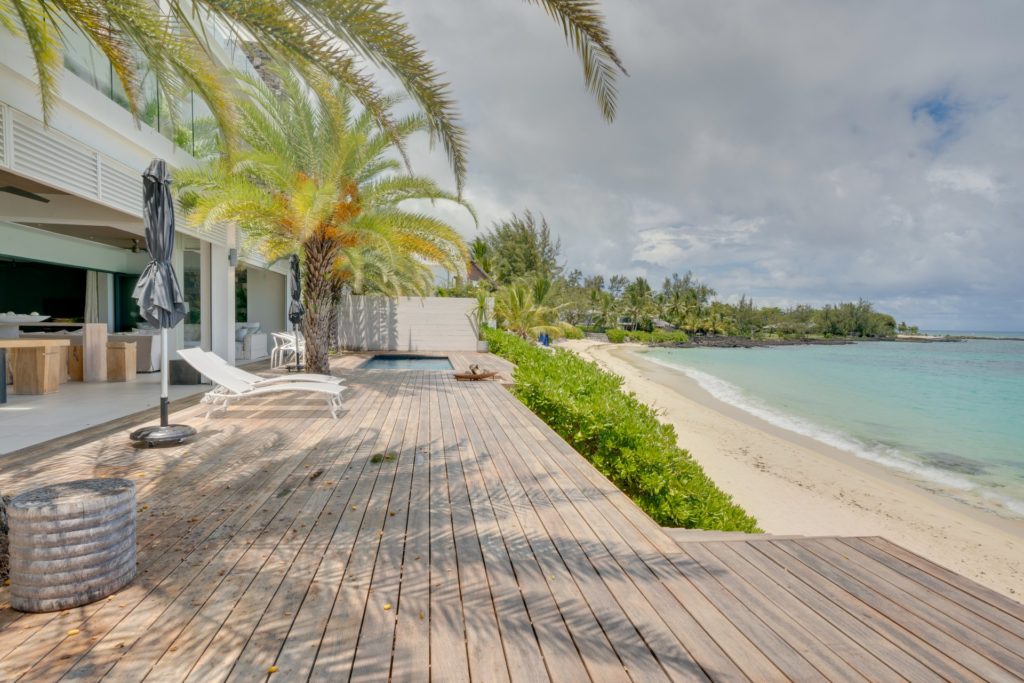 Beachfront exclusive property | Péreybère
Villa • 400 m2 • 4 bedrooms • 5 baths
$5,7200,500
Exclusive to BARNES, this upmarket 400 m² property gives the impression of a boat overlooking the Casita Bay. With incredible standards, the villa offers a spacious living and dining area, wine cellar, open plan kitchen, back kitchen and laundry, a 50 m² terrace and swimming pool. Down below is the beach. A lift brings you to the 1st floor with 3 bedrooms en suite with an individual terrace facing the sea. All with aircon. On the 2nd floor is the master bedroom with en suite bathroom, dressing and private terrace with a panoramic view on the bay.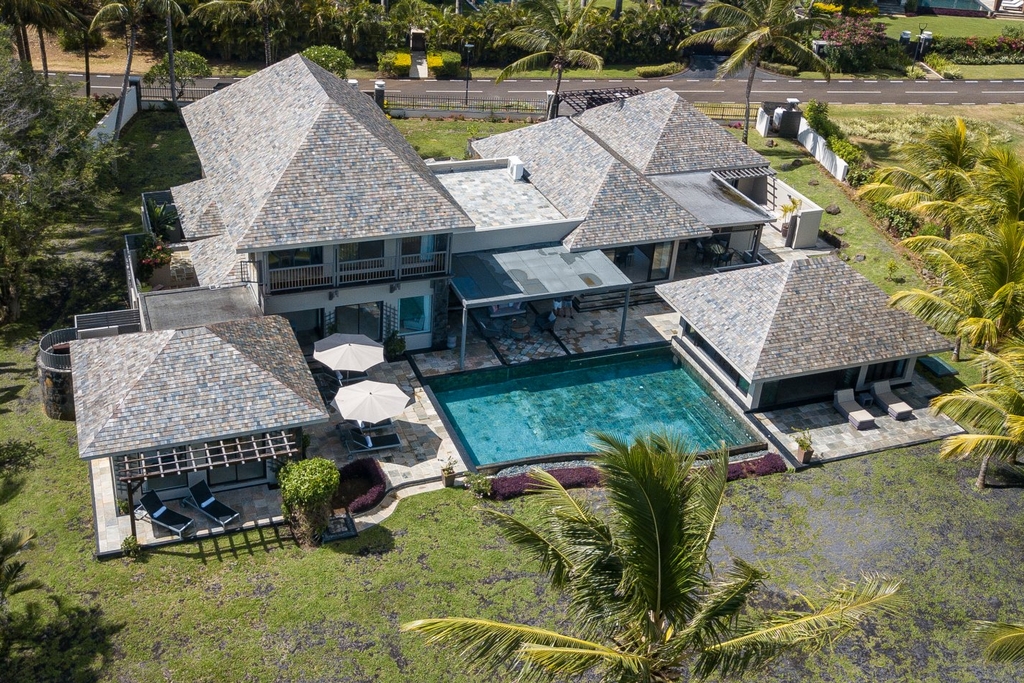 Villa on the lagoon | Beau Champ
Villa • 511 m² • 6 bedrooms • 6 baths
$5,300,600
Located in one of the most prestigious golf estates in the East, this luxurious 511 m² villa on a 2,045 m² lot offers breathtaking views of Ile aux Cerfs and the lagoon from the living areas. Decorated with prestigious furnishings, this property consists of an equipped kitchen open to the living room and dining room, 6 bedrooms and 6 bathrooms. The infinity pool and the garden overlook the golf course and the lagoon.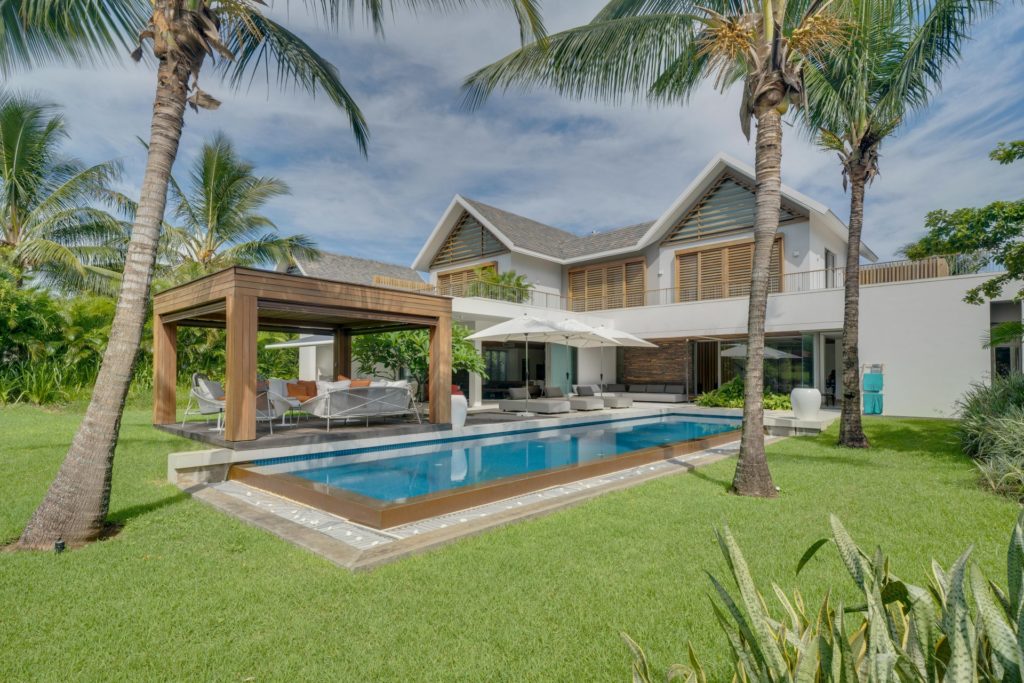 Villa on the golf course | Mont Choisy
Villa • 414 m2 • 4 bedrooms • 4 baths
$3,000,500
Ideally located in Mont Choisy and more particularly in the heart of the only golf domain in the North of Mauritius. The 414 m² villa has a beautiful space dedicated to the reception as well as a living room and a dining room where it is pleasant to live. Spacious and bright, these living spaces are extended by the terrace and the infinity pool. Another room can be used as a beautiful home cinema room or as a magnificent office. On the first floor, the villa offers 4 en suite bedrooms, 3 of which have private terraces. A heated swimming pool with a heat pump, a gym and a double garage complete the property. The villa will satisfy nature, golf or sea lovers with its 1100 m² of land, its unobstructed view of the golf course and its access to the beach on foot. The Club House estate offers a restaurant service, a leisure centre with gym, tennis courts and horse riding.
Discover all the properties Invest Abroad