Invest Abroad is a new department of BARNES, managed from the Miami agency. Invest Abroad's ambition is to support BARNES clients in their investments abroad, through BARNES' international network which has more than 90 agencies. Beyond the French and American markets alone, Invest Abroad by BARNES can recommend additional and diverse opportunities, depending on your objectives: diversification, yield, emerging markets, seasonal rentals, …
Benefit from BARNES' international expertise in addition to its local expert locations. In line with the BARNES Global Property Handbook, take advantage of our analyses and advice to invest, live and travel throughout the world, particularly in historic or emerging real estate strongholds.
Countries where BARNES is established to date : Belgium, Bulgaria, Canada, France, Greece, Hungary, Italy, Luxembourg, Mauritius, Monaco, Morocco, Portugal, Russia, Saint-Barth, Spain, Switzerland, the UK and the USA.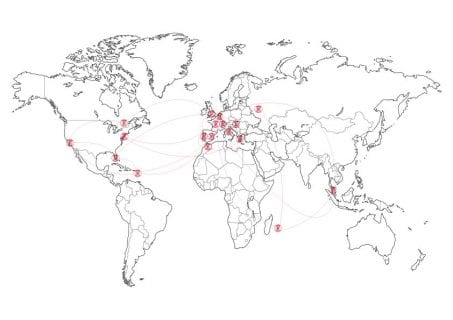 ---
MAURITIUS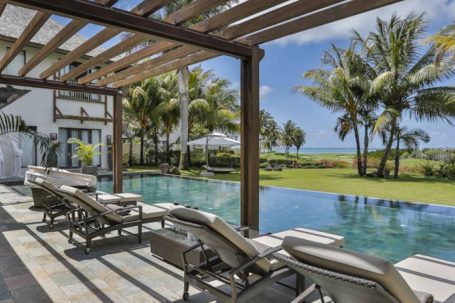 BEAU CHAMP
Villa • 5 bedrooms
6 672 000 €
Covering an area of 485 m², this Mauritian-inspired villa offers a large terrace of 120 m² with a beautiful living space and an infinity pool. The slanted wing, made up of 5 en-suite bedrooms and a large living room, offers a view of the terrace, the garden and the estate. The villa includes an open-plan kitchen leading out to a breakfast terrace, a spacious living room, a dining room and a landscaped atrium. The master bedroom has an outdoor shower. The villa also offers walk-in closets, a laundry room and parking for 3 cars. It is necessary to have a Mauritian residence permit upon acquisition.
———————————–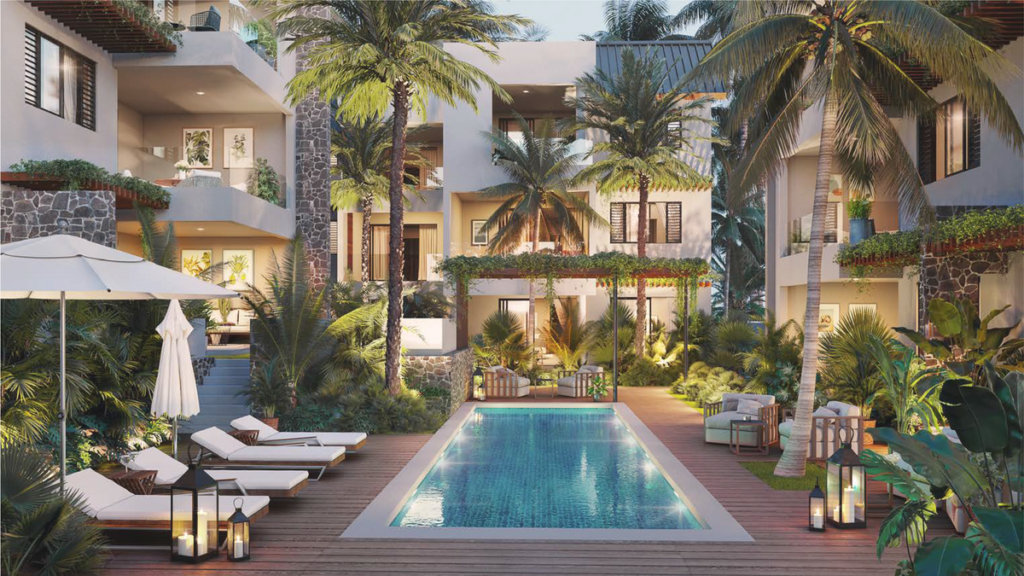 PÉREYBÈRE
Apartment • 2 bedrooms
$ 305,405
Beautifully designed 113 m² apartment around an elegant color palette that blends harmoniously with the surroundings, creating an atmosphere that is both uplifting and calming. Located a few steps from the sublime Péreybère beach and close to everything you need to live, the apartments and penthouses of the 2BEACH residence offer you the perfect living experience, with spacious rooms and luxurious amenities. You will find a feeling of tranquility and conviviality in every corner of the 2Beach residence, and will also have privileged access to the 2Beach Club. Enjoy top-of-the-line services and tropical life in all its glory!
———————————–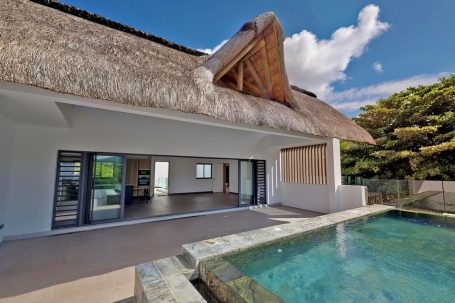 RIVIERE NOIRE
Penthouse • 3 bedrooms
911 296 €
Nestled in a peaceful area, among the most beautiful in the region, this 366 m² penthouse, by the water, faces the marina. The place offers a panoramic view of the mangroves. The penthouse consists of 3 bedrooms, the master bedroom enjoying sea, river and mountain views. There are also 3 bathrooms and 1 WC. The bright living room and the conventional kitchen are in an open space layout that extends onto a magnificent terrace where stands an infinity pool overlooking the river. By the pool you will enjoy a 180 degree view and beautiful sunsets. This penthouse has a large garden and 2 parking spaces.
———————————–
Discover all the properties Invest Abroad