Are you wondering where you should buy an apartment in Brooklyn? Much like the other cities in New York, Brooklyn is huge, diverse, and has plenty to offer to people from all parts of the world. However, it is safe to say that Brooklyn is completely unique from its surrounding areas, and there is a place for people of all backgrounds and personalities to make a home. 
From options ranging from Williamsburg, Bushwick, and Greenpoint to Downtown, Cobble Hill, and Red Hook, there is a neighborhood for every soon-to-be resident to buy an apartment in Brooklyn.
Why live in Brooklyn?
Brooklyn is excellent whoever wants to find peace in serene parks, plenty of sidewalks, and regular family-friendly activities. So much of the scenery in Brooklyn is unique, and many of the attractions, such as the Botanic Garden and Coney Island, are iconic and set the city apart from surrounding areas. Brooklyn is a great place to live as a starting place to build a home in New York and provides a wonderful start for beginners to become used to the hustle and bustle without being overwhelmed.  
Additionally, Brooklyn has a rising job market and a strong sense of community that can make all newcomers feel welcome, no matter what they are looking for. Finding a neighborhood to buy an apartment in Brooklyn can easily be made fun and stress-free if you know what to look for. 
What is Williamsburg like?
Williamsburg is, by far, one of the most famous Brooklyn neighborhoods. It was once filled with artists, wanderers, and delicious food, but now includes expensive shops and luxury. There is still tons of street art and graffiti that make the neighborhood unique and show off a bit of its past. It is filled with bars, restaurants, and retail shops, and it feels like a city within a city. Its rich history makes it an old-fashioned residential area to settle in. Spots like Grand Ferry Park offer amazing views that make the selling price for condos in Williamsburg high.
Williamsburg is great for young and old crowds alike, and it has plenty of working opportunities for newcomers. An apartment in Williamsburg is great for its views of the Manhattan Bridge and its casual residential atmosphere. There is always an opportunity to buy an apartment in Brooklyn, especially in Williamsburg.  
Should I live in Dumbo?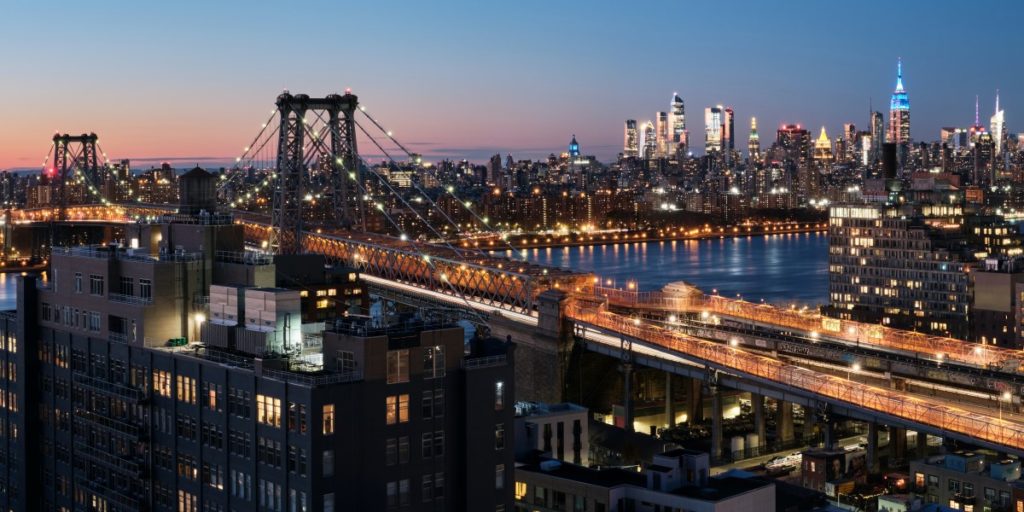 "Dumbo" stands for "Down Under the Manhattan Bridge Overpass." Dumbo is popular for its old warehouses that have been renovated and transformed into restaurants and shops along the river. Its style can be described as "industrial chic," and it is one of the most expensive neighborhoods to live in.
Overall, it has a rustic feel with a minimal amount of skyscrapers and other tall buildings. The price is worth it, though, as it is filled with beautiful streets with vintage shops and unique finds. In addition, as more homes are being built, the value of apartments and condos are on the rise, making it a great time to invest.
Dumbo is a popular residential area that does not have too many people or tourists. When you buy a condo or a co-op in Dumbo, you're setting yourself up with a beautiful apartment in a beautiful neighborhood.  
What is in Greenpoint?
Greenpoint is an amazing neighborhood to settle in for less bustle than Williamsburg, which is just south of it. It is filled with artists, youth, and an industrial vibe. It is known for its warm bakeries and coffee shops with delicious pastries and breakfast. It has plenty of parks, nature walks, and greenery around the city so you can still enjoy the trees and plants in the midst of concrete and steel.
The neighborhood is filled with beautiful brownstone apartments and is home to a large Polish community. The food in Greenpoint is incredible and diverse, so it is great for people of nearly all cultures, especially Europeans.
Greenpoint is great if you are looking for a more slow-paced environment with great views, and the city is constantly upgrading and reconstructing. Apartments in Greenpoint are popular, and the timing could not be more perfect to buy a home in Greenpoint.
What about Park Slope?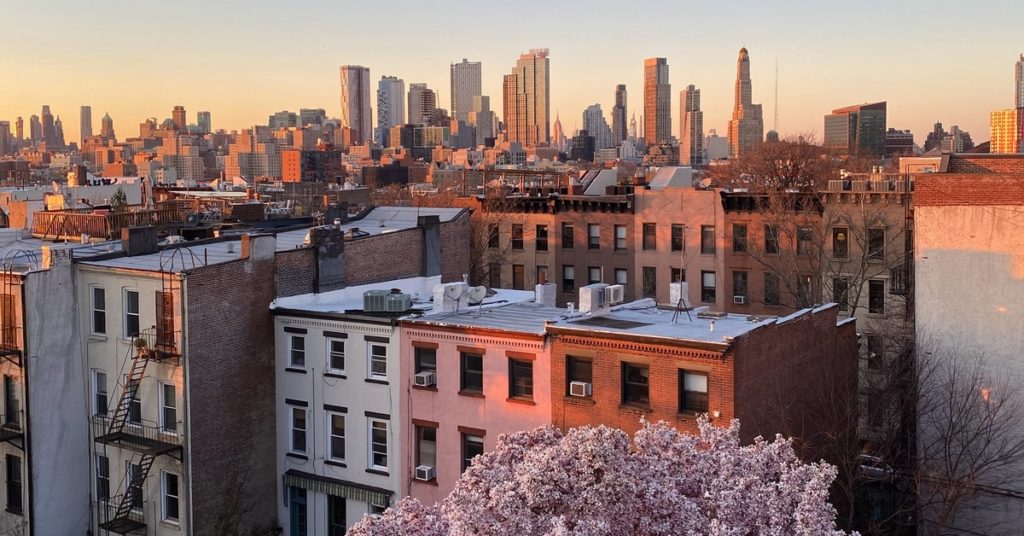 Park Slope is, by far, one of the most vibrant neighborhoods in Brooklyn. It has everything, including casualty, diversity, history, and dynamic. There are people of every background, and it is practically built for families to reside in. It is the largest historic district in New York and is filled with kind-hearted people who recognize its colorful past.
It became one of the first American suburbs, and it was developed after the Civil War. Soon after, Prospect Park was created and is truly beautiful with plenty of activities, such as horse riding, roller skating, carousels, and a zoo. It has plenty of limestone sculptures, small houses, and small shops that make it charming.
Recently, the value of apartments in Park Slope has skyrocketed. Although it is an expensive neighborhood, it is social, and has amazing food, which makes the price completely worth it.  
What's in Carroll Gardens?
Much like Park Slope, Carroll Gardens is a perfect place for a family to live. It is filled with brownstone buildings, mom-and-pop stores, art, and greenery. It also offers a small-town feel within the big city of Brooklyn. Even though it is smaller than many other neighborhoods in Brooklyn, as it is only about four blocks across, it is an established home to many older groups of people and a new home to the younger crowd.
It has a rich Italian history, but has expanded to become as diverse as it is today. As the name suggests, nearly every business, especially restaurants, has a small garden on the landscape. Everyone knows everyone in Carroll Gardens, and the shop owners and residents there will go out of their way to meet and get to know you.
An apartment in Carroll Gardens is wonderful for those looking for a quiet home in a tightly-knit neighborhood. Everyone is welcome to settle in Carroll Gardens, and it is loved by many.
What are some other neighborhoods in Brooklyn?
Other neighborhoods in Brooklyn, such as Columbia, Downtown, Bushwick, and Boerum Hill, all have unique characteristics that make living in Brooklyn a beautiful experience. Finding a neighborhood best for you will make your experience in New York a hundred times richer.
Whenever you're ready to buy an apartment in Brooklyn, BARNES New York is here to help with its abundance of informational resources available, alongside the finest listings available throughout Kings County.