Invest Abroad is a new department of BARNES, managed from the Miami agency. Invest Abroad's ambition is to upport BARNES clients in their investments abroad, through BARNES' international network which has more than 90 agencies. Beyond the French and American markets alone, Invest Abroad by BARNES can recommend additional and diverse opportunities, depending on your objectives: diversification, yield, emerging markets, seasonal rentals, …
Benefit from BARNES' international expertise in addition to its local expert locations. In line with the BARNES Global Property Handbook, take advantage of our analyses and advice to invest, live and travel throughout the world, particularly in historic or emerging real estate strongholds.
Countries where BARNES is established to date: Belgium, Bulgaria, Canada, France, Greece, Hungary, Italy, Luxembourg, Mauritius, Monaco, Morocco, Portugal, Russia, Saint-Barth, Spain, Switzerland, the UK.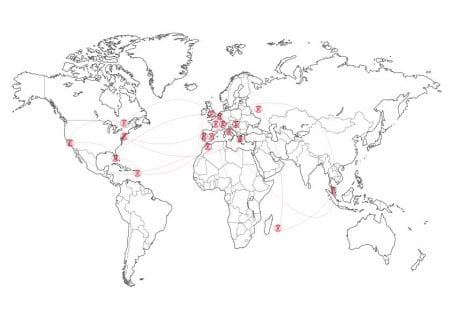 ---
ITALY – Sardinia
Meet the director
Meeting with Michele BRACALE, Director of BARNES Porto Cervo.
Could you please introduce yourself and tell us how your office has been created?
Domenico Bracale and myself, Michele Bracale, are the two managers of BARNES Porto Cervo, and we were born and raised in the tourism sector, thanks to the hotel and restaurants that our family has owned in Sardinia for more than 30 years. We subsequently entered the real estate world and have dealt with sales and rentals in the luxury sector, in Italy and mainly in Sardinia, gaining great experience and achieving great success. We then made our entrance into the world of BARNES, which we have been and still are excited about. Our goal is to apply our professionalism, our knowledge and skills and our experience for a good and intelligent development of BARNES in Sardinia and Costa Smeralda.
How is your office structured and what areas do you cover today?
Our office is structured as follows: Domenico and myself, Michele, are the managers and we take care of the main sales and rentals. Our staff is made up of two marketing managers, two brokers and a network of professionals, such as geomats, architects, engineers, lawyers and accountants, who collaborate in the sales process.
We cover the entire island of Sardinia and especially the area of ​​the famous Costa Smeralda.
What types of services do you offer?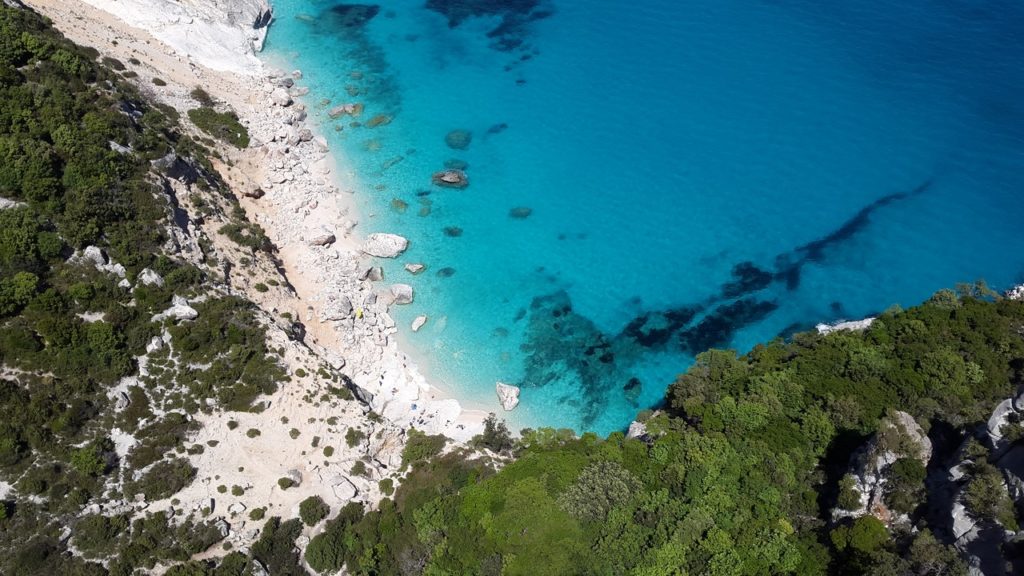 Our office focuses on sales and rentals. We follow the sales process from start to finish, handling the request and its processing, the organization of visits and showings, the negotiation and mediation: professional and complete assistance both during the sales process and later, with the taking over of the property management or the formulation of a rental plan, in the case of an investment property.
Regarding rentals, we can count on a further solid and great network of professionals such as chefs with important curriculums, butlers, housekeepers, maintenance workers, gardeners, etc … and we offer all types of high-level services such as luxury car rental and yachts, concierge, wellness treatments, finding sports equipment, unique experiences, organizing events, in order to ensure a perfect holiday in one of the most beautiful destinations in the world.
For a foreigner investor, why would you recommend Sardinia and what products or location would you suggest?
You choose Sardinia and the Costa Smeralda for their unique and special beauty and because buying a property here is a safe investment that will pay off. The places we recommend most are: Porto Cervo, Porto Rotondo, Puntaldia, Alghero, Stintino, Villasimius and Chia.
For holidays, the highest quality offered by our team combined with the uniqueness and extraordinary beauty of the landscapes will be what you are looking for if you are a lover of luxury, comfort and the sea.
---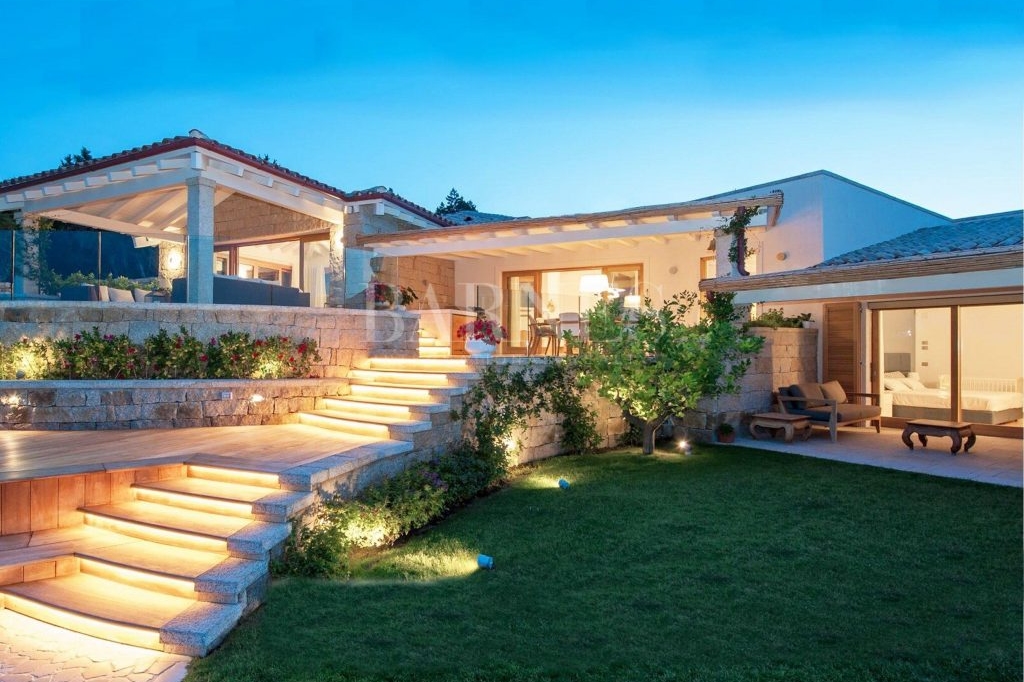 Villa GoodTime | Porto Cervo
Villa • 400 m2 • 5 bedrooms • 7 baths
Price on request
Villa GoodTime, a property with a minimal, modern and elegant design. The typical exposed stone of north Sardinia is combined with square shapes, soft colors and wooden verandas, which give refinement and simplicity to the environment. Located a few steps from the beautiful Golfo del Pevero, Costa Smeralda, from which it enjoys an unparalleled view. Privacy and natural beauty are the masters, while remaining only 5km from the glamor and services of Porto Cervo. The villa is surrounded by a large, well-kept and verdant 2,000sqm garden that houses several relaxation areas, a large infinity pool with sea view and solarium. The interiors are bright and welcoming, with a large living area (large living room, indoor and outdoor dining rooms and kitchen) overlooking the garden and air conditioning. The sleeping area includes 5 bedrooms including: – a master with en-suite bathroom and walk-in closet – three double bedrooms with bathroom – another double bedroom. Service area consisting of two rooms with bathroom for staff and a spacious laundry room. Security system with alarm and cameras.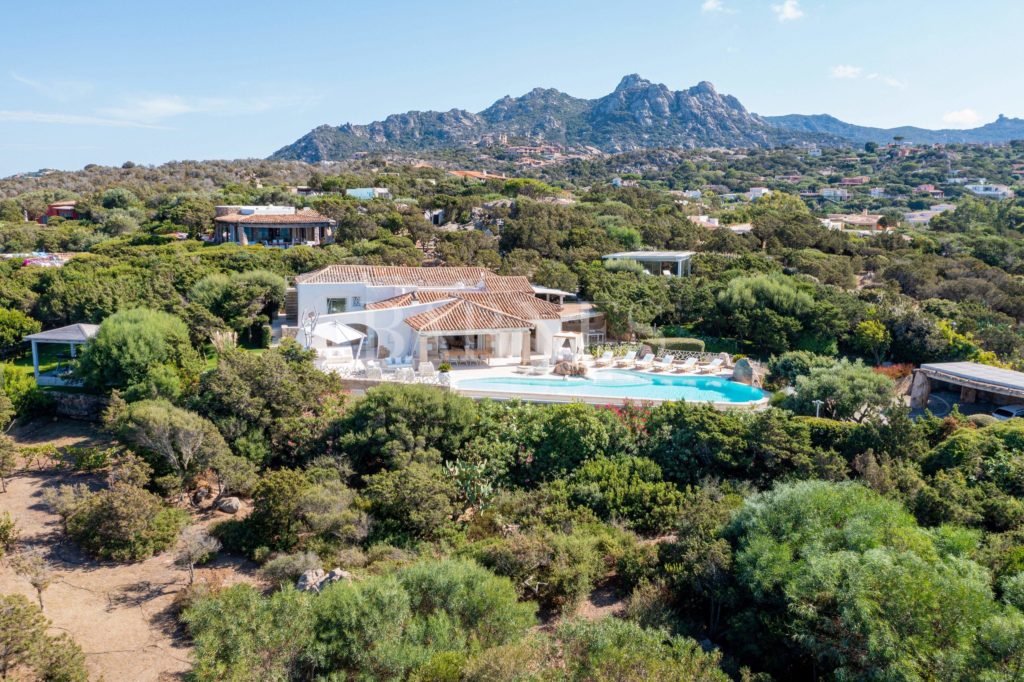 Villa Green&Blue | Porto Cervo
Villa • 5 bedrooms • 7 baths
Price on request
Villa Green&Blue is located in an exclusive and panoramic position, 50 meters from the emerald sea. Internally the villa reflects a fresh and refined style.
Externally the splendid property is surrounded by a large garden with a magnificent irregularly shaped swimming pool, which enjoys a breathtaking view on the coast, vegetable garden to have fresh vegetables on the table, a small outdoor gym and the private pier.
A large covered terrace, just above the swimming pool, perfectly furnished with outdoor sofas and chairs, is the ideal place to spend pleasant summer time in a shaded and fresh area.
The property has four bedrooms, with private bathroom, as well as a bright and elegant living area overlooking the outside and an equipped kitchen. An annex a few meters away offers another bedroom with bathroom. 2 other staff rooms, with attached bathroom and laundry in the outside.
Large parking for 4/5 cars.
Details on the maximum occupancy of the accommodation: 10 guest + 4 staff.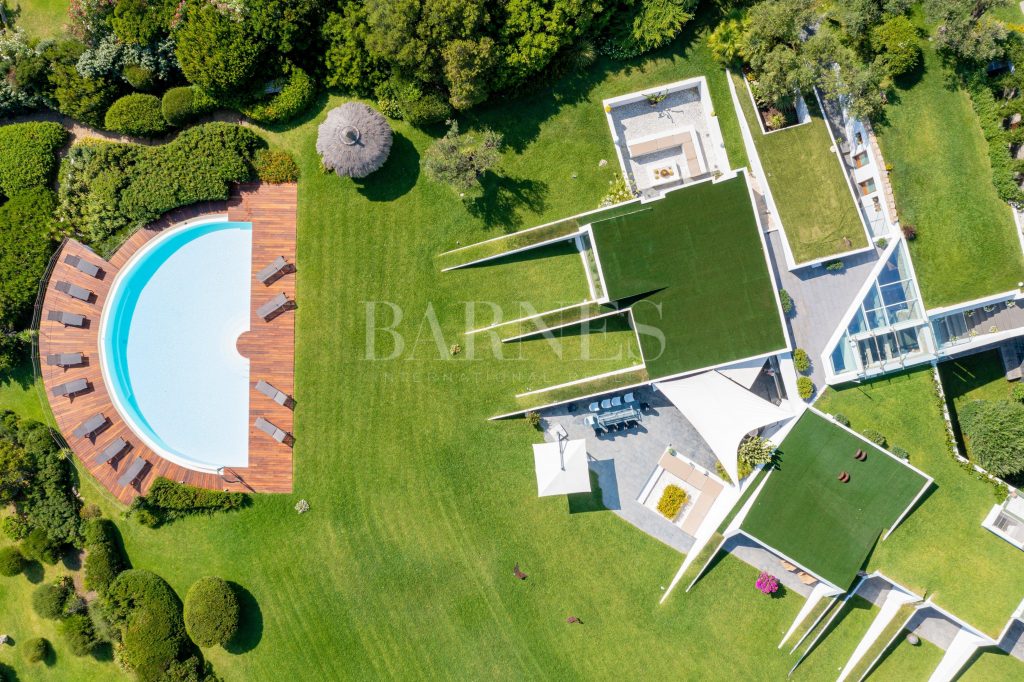 Villa Art of a Kind | Portisco
Villa • 840 m² • 6 bedrooms
Price on request (Sale and Rental)
Modern villa, surrounded by a one-hectare park that reaches the sea. Art and beauty are the masters, with a unique and unmistakable architecture, curated by the famous Italian architect Ferdinando Fagnola, which gives the beautiful surrounding landscape the maximum relief, without giving up the most innovative design.
The garden and the exteriors are cared for down to the smallest detail, with a counter-current swimming pool overlooking the sea. The interiors enlivened by works of art, with a 200sqm lounge overlooking the external panorama and a designer fireplace.
The villa is located at the gates of the Costa Smeralda, in a strategic position between Porto Cervo, and its jet set, and all the services of the nearby Olbia (port, airport, etc.).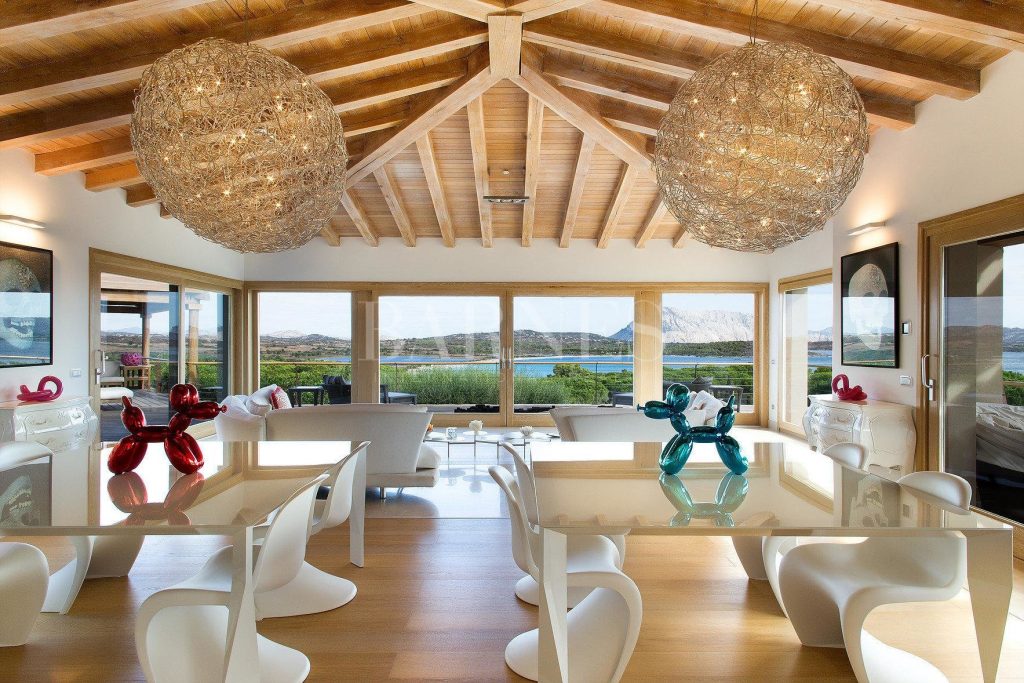 Villa H2O | Puntaldia
Villa • 12 rooms
Price upon request
Villa H2O is the most exclusive property in Puntaldia and one of the most prestigious on the north eastern coast of Sardinia. 7 hectares of park bordering a small and intimate bay adjacent to Lu Impostu beach. The beach can be reached with karts made available to circulate within the huge park. 3 swimming pools (2 with saline water)
Over one thousand square meters of living space, with stunning sea views from the main areas. 7 bedrooms, including 5 master bedrooms with bathroom inside the main building, and 2 outbuildings with respective bedroom and bathroom
The property includes:
Tennis court, Mini golf, spa (hammam, swimming pool, jacuzzi), gym, helipad, botanical garden, vegetable garden, modern sculptures located throughout the park and in the interior spaces, cinema, etc.
———————————–
Discover all the properties Invest Abroad