Invest Abroad is a new department of BARNES, managed from the Miami agency. Invest Abroad's ambition is to support BARNES clients in their investments abroad, through BARNES' international network which has more than 90 agencies. Beyond the French and American markets alone, Invest Abroad by BARNES can recommend additional and diverse opportunities, depending on your objectives: diversification, yield, emerging markets, seasonal rentals, …
Benefit from BARNES' international expertise in addition to its local expert locations. In line with the BARNES Global Property Handbook, take advantage of our analyses and advice to invest, live and travel throughout the world, particularly in historic or emerging real estate strongholds.
Countries where BARNES is established to date : Belgium, Bulgaria, Canada, France, Greece, Hungary, Italy, Luxembourg, Mauritius, Monaco, Morocco, Portugal, Russia, Saint-Barth, Spain, Switzerland, the UK and the USA.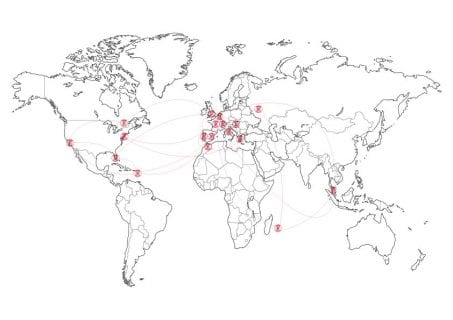 ---
SWITZERLAND
LES COLLONS
Chalet • 5.5 rooms
2 497 000 €

Currently under construction, this magnificent chalet of very high standing, takes place within Dixence Resort, a residential and hotel complex with thermal baths in the heart of the Valais Alps. Located at an altitude of 1750 m, it has 232 m2 of living space and 83 m2 of balcony terrace.
The harmonious architecture, mindful of local tradition, has been particularly neat and fits fully into the environment of the place.
The chalet is adorned with old wood, natural stones and covered with an authentic stone roof. The large openings in the facade let in as much light as possible and offer an incredible 180 ° panoramic view of the Dent Blanche, the Matterhorn, the Val d'Hérens and the Rhône plain. As for the interior finishes, you will have free choice according to your preferences.
Future owners will benefit from hotel services and privileged access to the Thermes de la Dixence and the wellness area. It offers direct access to the entire 4 Vallées ski area, to the prestigious Haute Route routes as well as to numerous hiking routes. It can be sold as a secondary residence and to people not domiciled in Switzerland (sale to foreigners)
To discover without delay!
———————————–
Discover all the properties Invest Abroad