Invest Abroad's ambition is to support BARNES clients in their investments abroad, through BARNES' international network, which has more than 90 agencies. Beyond the French and American markets alone, Invest Abroad by BARNES can recommend additional and diverse opportunities, depending on your objectives: diversification, yield, emerging markets, seasonal rentals, …
Benefit from BARNES' international expertise in addition to its local expert locations. In line with the BARNES Global Property Handbook, take advantage of our analyses and advice to invest, live and travel throughout the world, particularly in historic or emerging real estate strongholds.
Countries where BARNES is established to date : Belgium, Bulgaria, Canada, France, Greece, Hungary, Italy, Luxembourg, Mauritius, Monaco, Morocco, Portugal, Russia, Saint-Barth, Spain, Switzerland, the UK and the USA.
---
FRANCE – CORSICA
Meet the director
Meeting with Sebastien Ristori, Director of BARNES Corsica.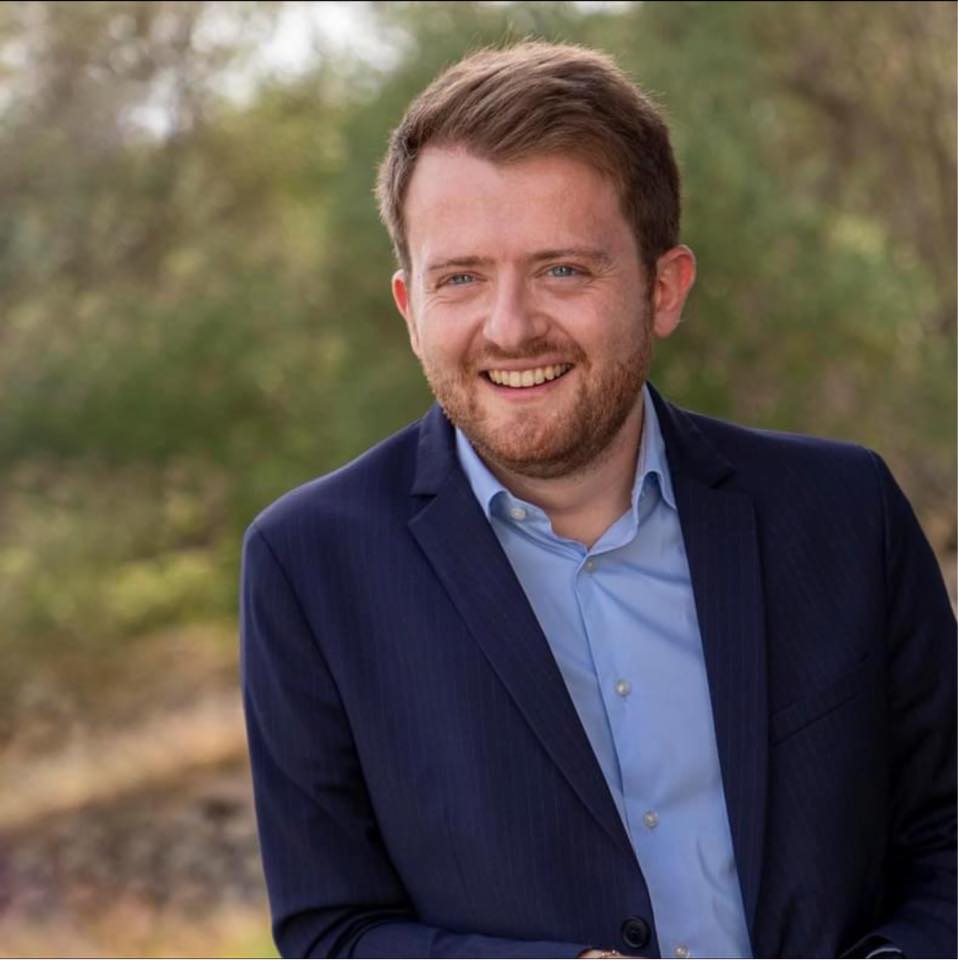 Could you please introduce yourself briefly? How was your office created?
Hello, I am Sébastien RISTORI, BARNES Corse's agencies director, a marketing services company for real estate transactions and rentals, and a finance teacher at Corsica's university. BARNES Corse was created in 2006 under the name of "Cala Rossa immobilier", the result of the association of childhood friends, Jacques Magliolo and François Colonna-Cesari. Their wish was to put their knowledge of the region at the service of their clients and their real estate projects. Seven years later, they joined the prestigious BARNES network, an opportunity to open up to the world while remaining faithful to the values they share: ethics, work, trust, as well as the attention paid to clients and partners.
How is your office structured and what areas do you cover today?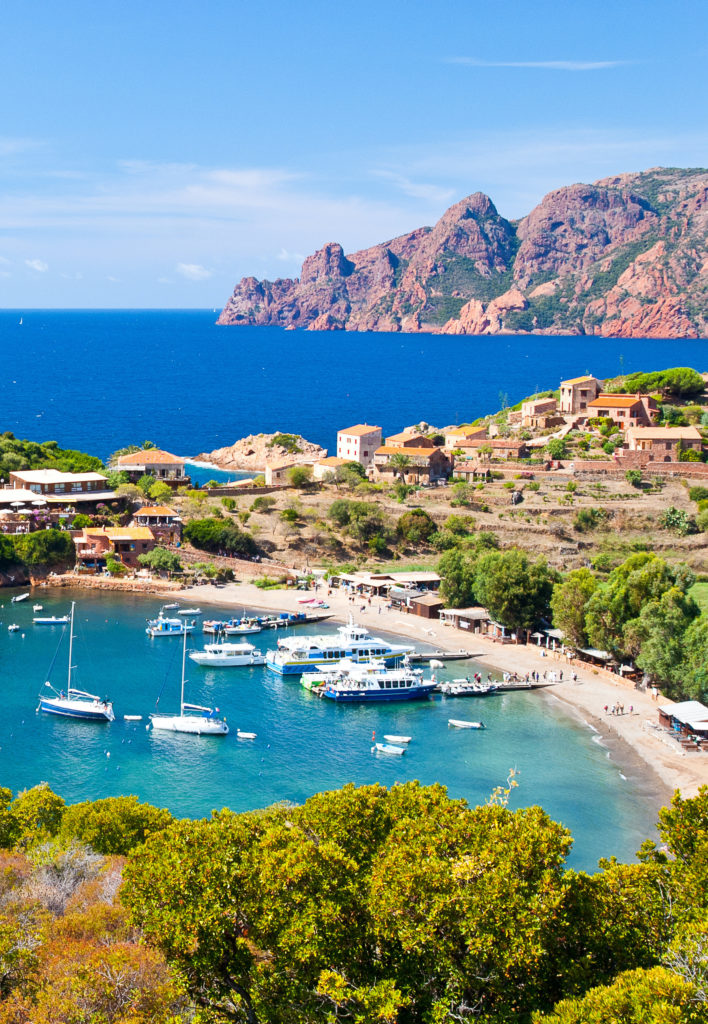 Currently, there are five offices in Corsica, based in the areas of Cala Rossa, Porto-Vecchio, Bonifacio/Cavallo, Ajaccio and Balagne recently. The Corsica BARNES team is composed of 25 collaborators specialized in the island's real estate market. There are transaction, communication, administrative and accounting, seasonal rentals, concierge, and maintenance teams, who work throughout the year to develop the company.
What types of services do you offer?
After several years of experience combining local expertise, ethics, discretion, and the power of the BARNES International network, our company offers its clients two professions. First, the marketing of the heritage by digitalization, the real estate advice, and the marketing of a property that is entrusted to us. We also offer the marketing of a tourist destination, Corsica, to create customized vacations thanks to a network of exclusive and quality partners, for a clientele that wishes to spend its trips on our island.
For a foreigner investor, why would you recommend Corsica and what products or location would you suggest?
The general trend is to look for a property that respects the environment in a region of peace and security. Corsica has all these advantages! The fourth most populated island in the Mediterranean and the second most attractive region in France, it attracts newcomers every year. The preferred sectors for exceptional properties are concentrated in the south of Ajaccio and the "grand Porto-Vecchio" area, where the most sublime properties with sea views are highly prized. Our BARNES Corsica team selects exceptional properties for their architecture, their integration into the landscape, and the quality of their layout. Find below our selection and our entire offer on Barnes-corse.com
FOR SALE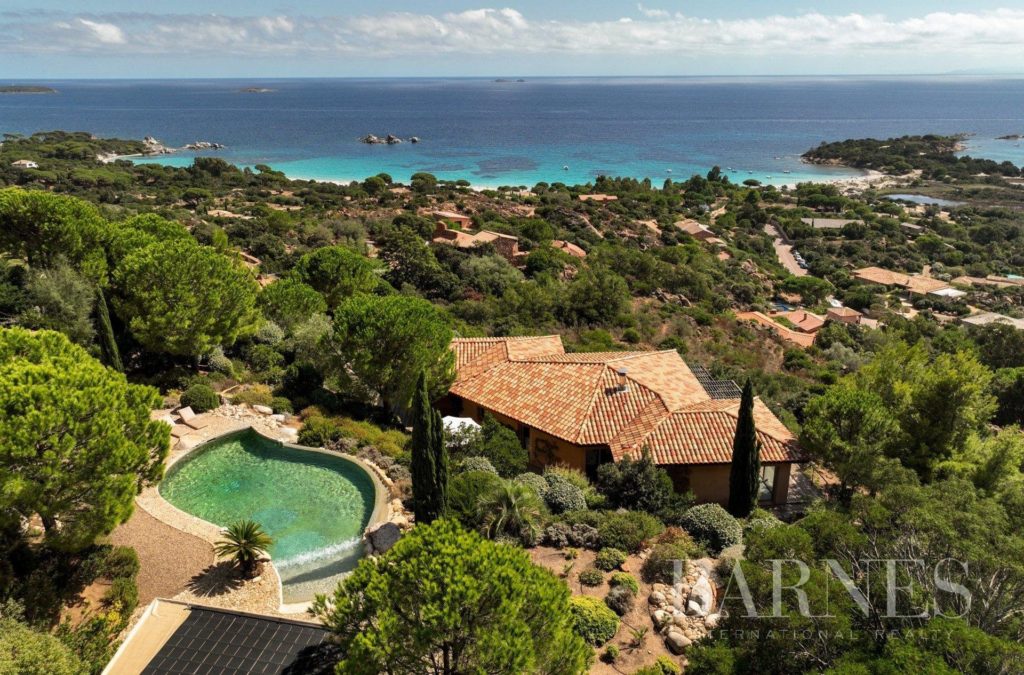 Villa Palombaggia | Porto-Vecchio
280 m2 • 6 bedrooms
4 990 000 €
Ideally located on the heights overlooking the beaches of Palombaggia, this architect-designed villa of approximately 280 m² offers a large living room opening onto a large terrace with stunning sea views. Landscaped grounds of approximately 4,000 m² with infinity pool.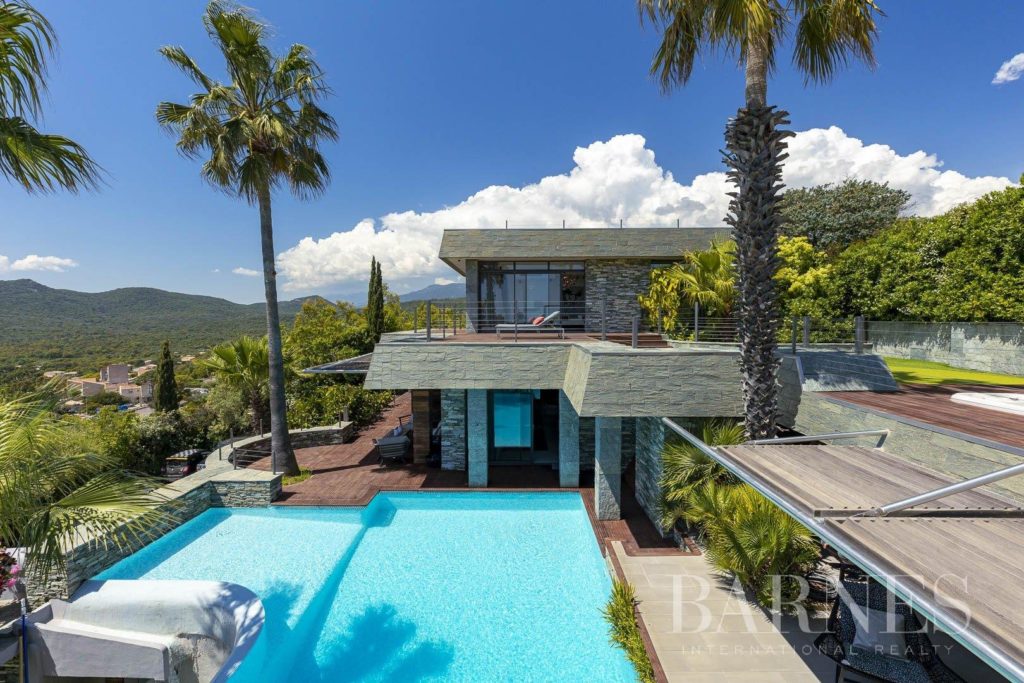 Villa Pinarello | Sainte-Lucie de Porto-Vecchio
370 m2 • 6 bedrooms
Price upon request
Exceptional property located a few steps from the beaches of Pinarello. This property spread over 3 levels offers a panoramic view of the sea. Spa, solarium, mini golf course, pool house and heated infinity pool.
FOR RENT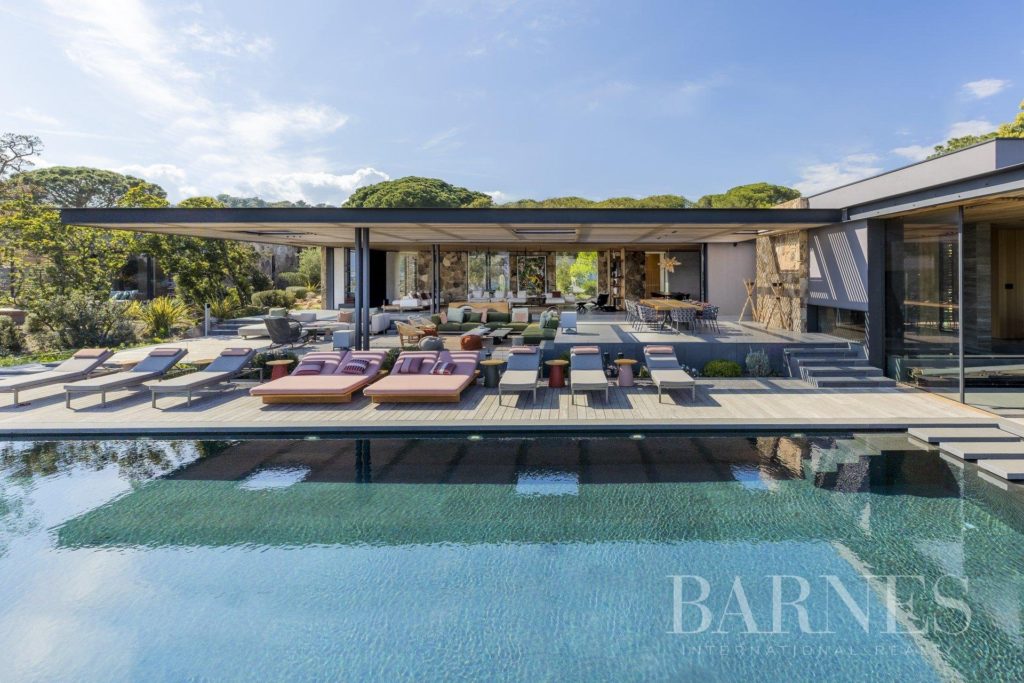 Villa Benguerra | Arinella
693 m2 • 7 bedrooms
Price upon request
Real "foot in the water" located in the heart of the prestigious Arinella estate. The villa offers breathtaking views over the bay of Pinarello. Beach access on foot, mini-golf, petanque and football pitches, pool house, infinity pool. Landscaped garden of approximately 6,948 m².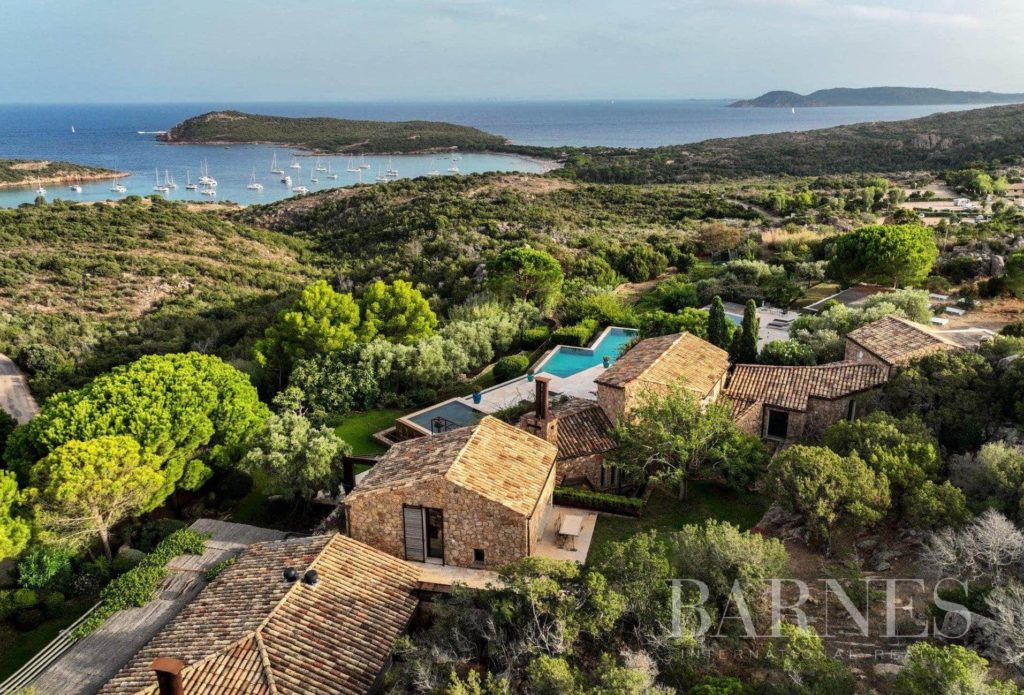 Villa Murticcio | Suartone
420 m2 • 4 bedrooms
Price upon request
This property overlooking the bay of Rondinara includes a villa of approximately 420 m², spread over several half levels. Landscaped grounds of approximately 1.9 hectares, independent studio, large heated infinity pool, calm and preserved environment.
Discover all the properties Invest Abroad