Invest Abroad's ambition is to support BARNES clients in their investments abroad, through BARNES' international network, which has more than 90 agencies. Beyond the French and American markets alone, Invest Abroad by BARNES can recommend additional and diverse opportunities, depending on your objectives: diversification, yield, emerging markets, seasonal rentals, …
Benefit from BARNES' international expertise in addition to its local expert locations. In line with the BARNES Global Property Handbook, take advantage of our analyses and advice to invest, live and travel throughout the world, particularly in historic or emerging real estate strongholds.
Countries where BARNES is established to date : Belgium, Bulgaria, Canada, France, Greece, Hungary, Italy, Luxembourg, Mauritius, Monaco, Morocco, Portugal, Russia, Saint-Barth, Spain, Switzerland, the UK and the USA.
---
BELGIUM – BRUSSELS
Meet the director
Meeting with Frédérique PAUPORTE, Director of BARNES Brussels.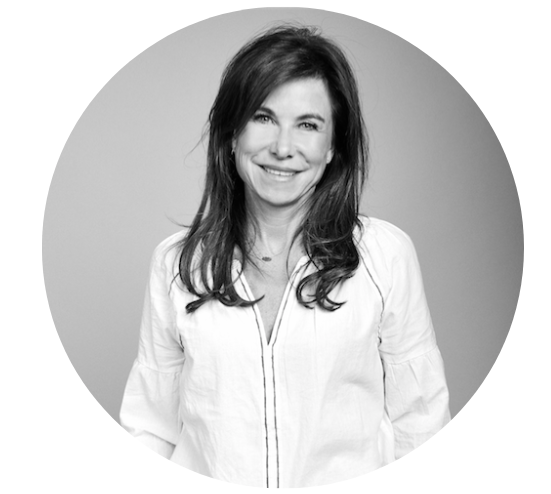 Could you please introduce yourself briefly? How was your office created?
After selling my notary's office, I wanted to devote myself to my passion, real estate. I met Thibault de Saint Vincent. He had wanted to set up an office in Brussels for a long time and was delighted to have met someone who could be a good ambassador for his brand.
How is your office structured and what areas do you cover today?
We offer sales and rental for high-end residential properties, but also investment properties, land and new projects. The structure is as follows: we have seven agents working in sales, one director and one office manager.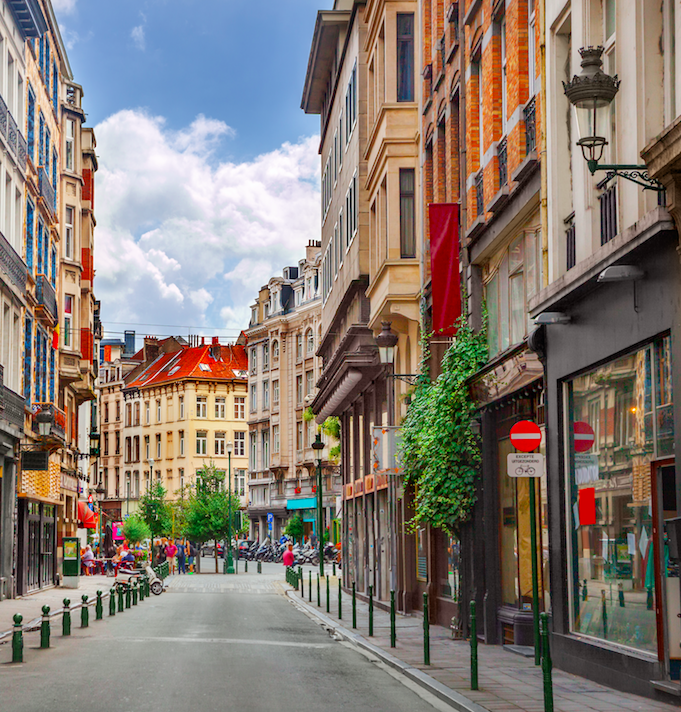 What types of services do you offer?
We offer a complete follow-up after a purchase, a sale or a rental, but also consulting advice given my notary background. We offer tailor-made services in compliance with Belgian laws and their administrative requirements, but also according to the desires and research of our customers.
For a foreigner investor, why would you recommend Brussels and what products or location would you suggest?
Brussels is the European capital city, offering a high quality of life with green spaces and its convenient central location right in the middle of Europe.
Depending on the investor, we will guide them to certain municipalities or neighborhoods of the nineteen municipalities that make up Greater Brussels metropolitan area. The most popular districts are Uccle in the Fort Jaco district, a green district with family villas. Moving closer to the city center, Ixelles, the district of the Ponds, where we offer large and beautiful houses, but also spacious apartments, is also a popular choice.
The Châtelain district offers beautiful mansions with small gardens. Saint-Gilles is the trendy district, with a young and dynamic crowd and affordable prices.
---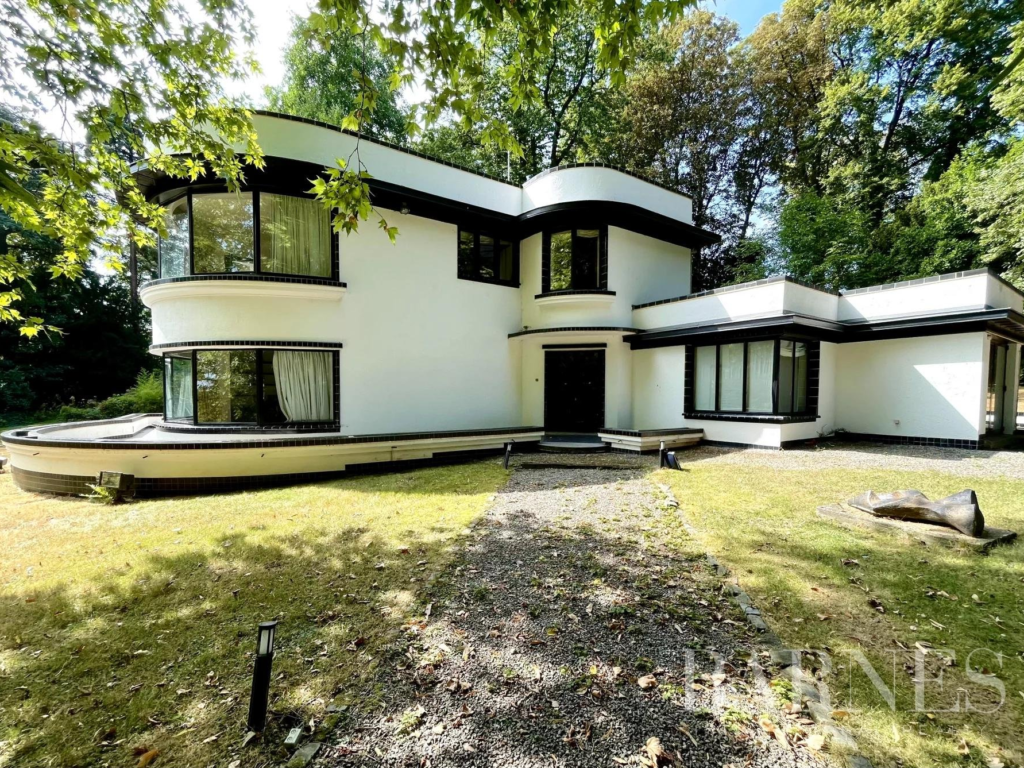 Brussels – Art Deco Villa
Villa • 500 m2. • 5 rooms
3 950 000 €
Located in an immense park of more than one hectare, BARNES offers you an exceptional, entirely renovated, Art Deco Villa. With an interior surface area of 5,400 sq. ft., it is composed on the first floor of a magnificent and prestigious entrance hall with a staircase, a library, a dining room, a large family kitchen with a breakfast nook under a glass roof and a bedroom with a shower room. On the upper floors you will find 5 bedrooms, 2 bathrooms, 2 shower rooms, 4 toilets. With comfortable living spaces, this exceptional property will seduce you with its modernist architectural style.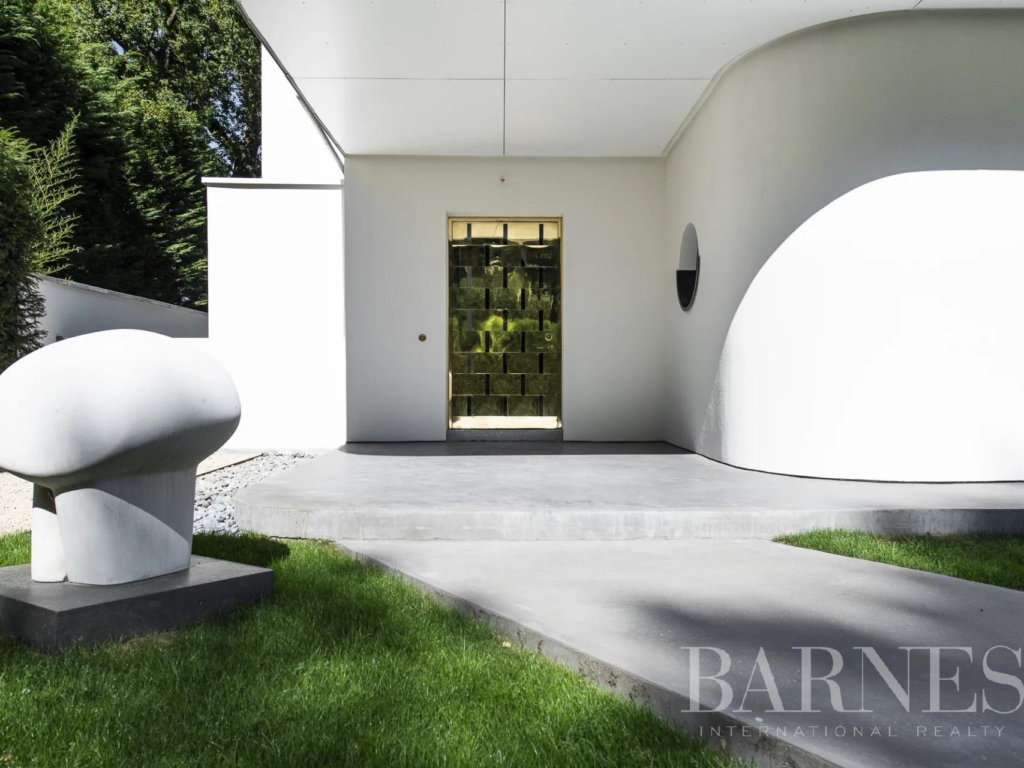 Brussels – Splendid Villa
Villa • 615 m2 • 6 rooms
3 850 000 €
Renovated by the designer Xavier Lust, this magnificent Art Deco Villa is built on two floors. Its splendid garden and its swimming pool without opposite offer a perfect intimacy to only a few kilometers of the center of Brussels. This property of 17,45 acres offers you, on the first floor, a beautiful reception area with 3 living rooms, a dining room, a kitchen and a library opening on a large terrace in granite. On the second floor you will find a master suite with 2 bathrooms, a dressing room and a gym. You will also find a second bedroom with bathroom and terrace, and a third small bedroom with shower room.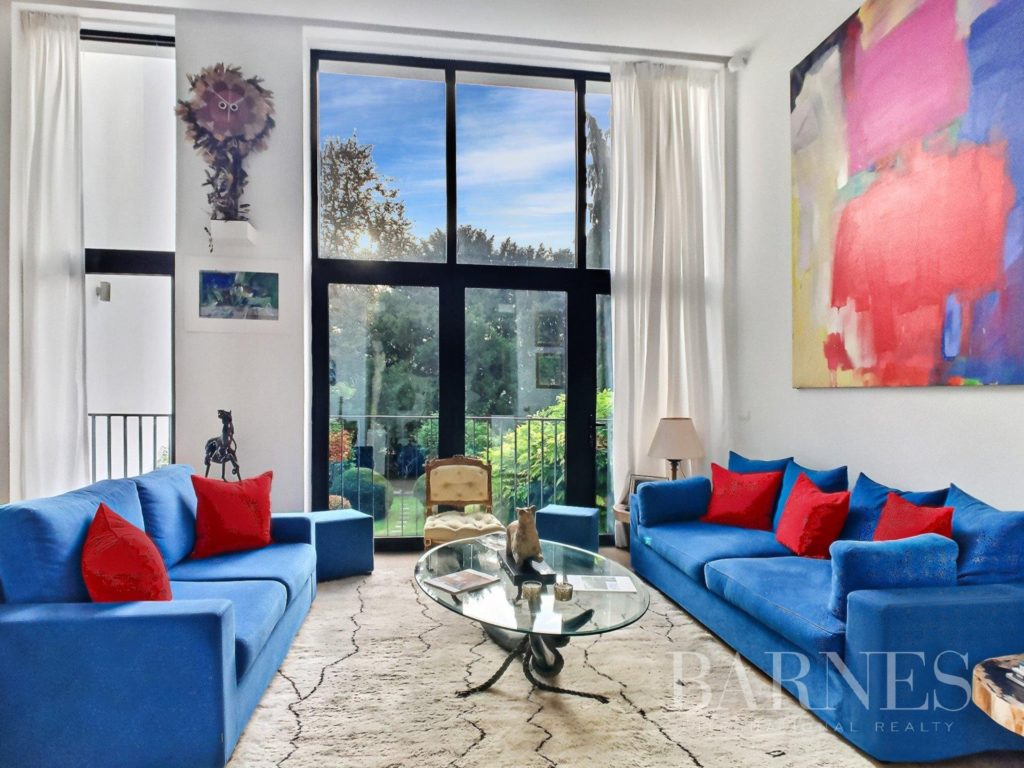 Brussels – Private mansion
Mansion • 500 m2 • 6 rooms
1 960 000 €
Magnificent private mansion and its garden. Fully renovated, this house with a surface of 5,500 sq. ft. is located between the two most sought-after districts of the capital, namely the Étangs d'Ixelles and the Place du Châtelain. You will be seduced by its luminous volumes, and its beautiful garden, a real green setting in the middle of the city. The house is composed of a very beautiful and bright dining room, a fully equipped kitchen, six bedrooms, six bathrooms and an office.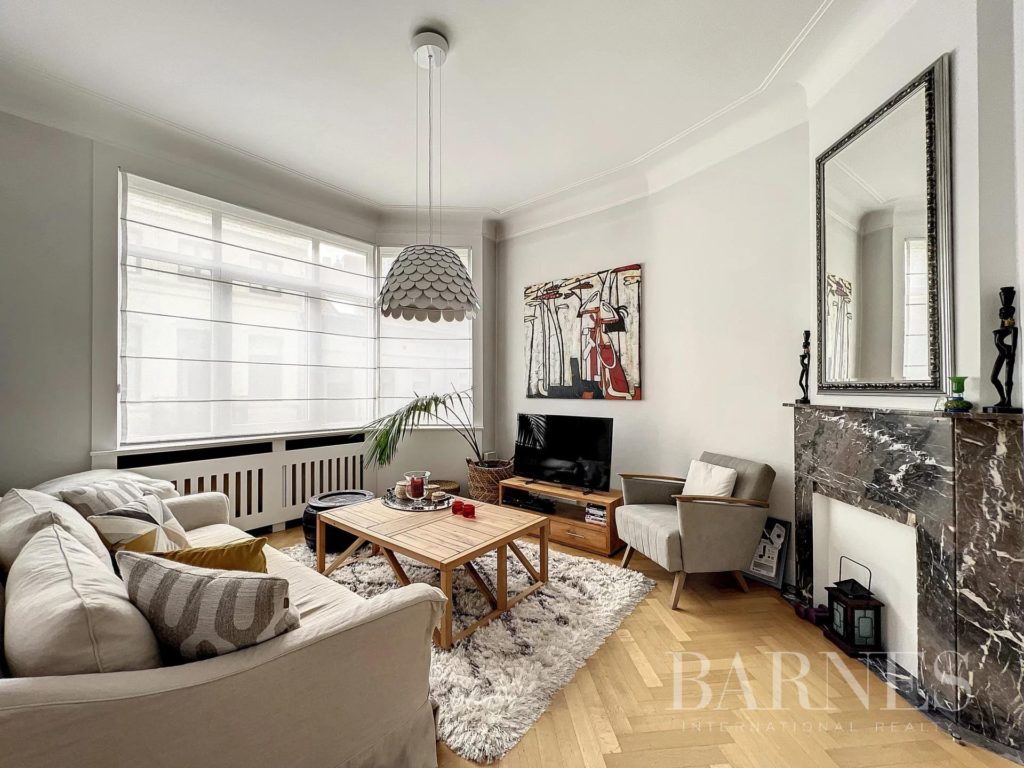 Brussels – Charming Apartment
Apartment • 125 m2 • 2 rooms
565 000 €
BARNES offers you this exclusive, beautiful two-bedroom apartment ideally located, equidistant from both the districts of Châtelain, Étangs d'Ixelles and the Place Stéphanie. This charming apartment, bathed in sunlight, has a living room, a dining room, an independent kitchen, two bedrooms, a bathroom, a cellar and a service room on the 6th floor. Come and discover this property offering all the comfort of today and the cachet of yesterday.
Discover all the properties Invest Abroad