Join a world of luxury at BARNES New York and Westchester, whether at its Manhattan office, in the heart of Larchmont or in Greenwich, Connecticut, and enjoy the privilege of working with one of the world's most recognized and trusted International Luxury Real Estate Group, established in the entire New York area, with a prominent presence in Westchester and the Hamptons.
Whether you are already an agent or you are considering to make a career change, BARNES will provide you with all the resources needed to become a successful real estate expert, giving you access to all the tools that will help you make a difference and stand out in the real estate industry. We offer a broad range of professional and specialist advisory services to our sovereign, institutional, and private clients internationally. At BARNES International, our core values make us who we are: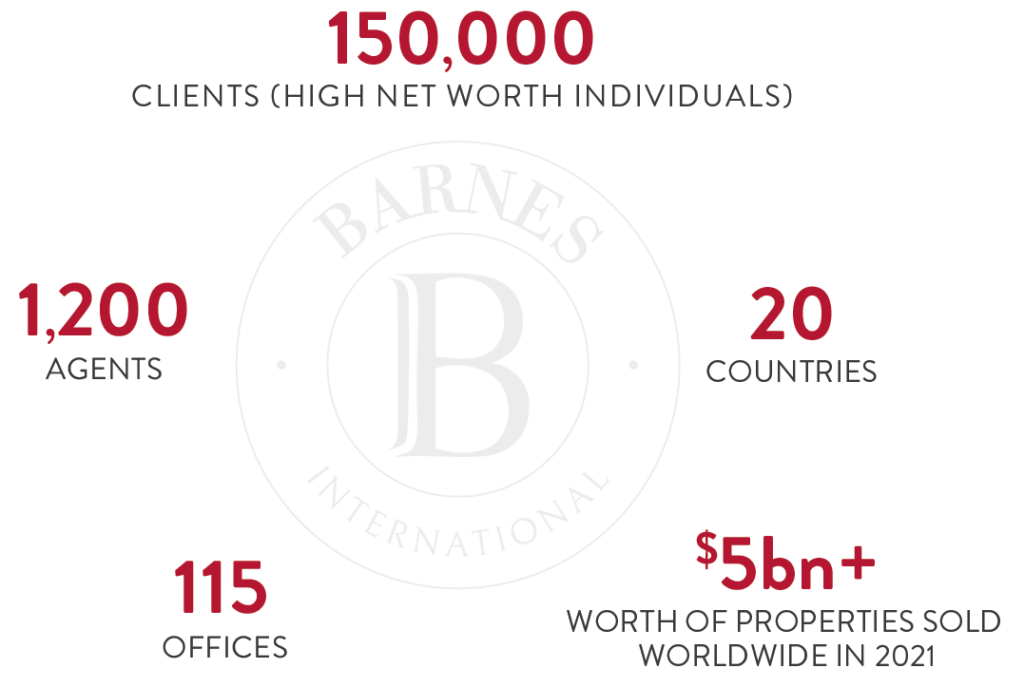 To provide our clients with the highest quality of real estate services.
To foster a culture that thrives on diversity, respect for the individual and talent, as well as one that inspires and empowers individuals to fulfill their potential.
To be open to new ideas and search for innovative solutions, bound by neither formality nor constrained by convention.
To act with integrity in all our affairs both internally and externally, while placing the highest value on teamwork and mutual support.
To build a sustainable, well-managed, and profitable business.
No Office Fees
Extensive Lead Program
Individual Marketing Budget
Competitive Splits
Access to a Global Network
International Referral Commissions
Unique Luxury Marketing Approach
Complementary Bespoke Services (Yachting, Art, Vineyard, Castles…)
BARNES is always looking independent, proactive personalities, as well as multicultural, international profile, so if you speak another language, it's even better! If you believe you have what it takes, leave your contact information below and we'll be in touch.
Compensation is commission based only.
About BARNES
BARNES New York & Westchester provides its clients with a wide range of services related to luxury real estate: acquisitions, sales, rentals, investments and property management. With an international clientele and a worldwide reputation, BARNES strives to bring a level of expertise and services worthy of the most exclusive places where it is present. With serenity and confidentiality, our multilingual team of experts accompanies its clients in all their real estate endeavors in the greater New York area and beyond.