BARNES Oportunidades Comerciais
BARNES International Realty é uma empresa imobiliária internacional líder ; foi criada há mais de 20 anos e é hoje um grupo consolidado, com sede em França / Luxemburgo, com mais de 90 escritórios espalhados por 16 países e cerca de 900 consultores ao serviço da nossa clientela de elevado património. No ano passado, as vendas brutas chegaram a mais de $6 bilhões. Ao longo da última década, e devido ao seu posicionamento específico de ponta, a BARNES desenvolveu uma infinidade de parcerias e considerável experiência no auxílio a escritórios familiares, firmas de gestão de fortunas e bancos privados em todo o mundo. Eles apreciam o alto padrão de nosso grupo, seu profissionalismo, implantação mundial e interconexão entre todos os escritórios ; mas, sobretudo, temos conseguido construir a confiança dessas entidades, acompanhando-as na gestão, diversificação e crescimento das suas carteiras imobiliárias, ao mesmo tempo que conseguimos responder aos pedidos mais singulares dos seus clientes.
---
FRANÇA
Prestigious Stud Farm
Deauville, 14800
This internationally renowned stud farm, built in 1800, offers an exceptional 180-hectare estate with an owner's dwelling castle and numerous outbuildings (a farm with its manor house and farm buildings, training track, paddocks of various sizes and stud building for stallions, and foaling stables, cottages, chapel, several entrances with secure gates, caretaker's house). This exceptional property also includes a very large group of buildings typically augerons with a courtyard from the 18th century with its stables in perfect condition. Located near Deauville, this magnificent estate is served by beautiful tarred roads in a landscaped bocage environment.
Sale price: € 40,000,000
———————————–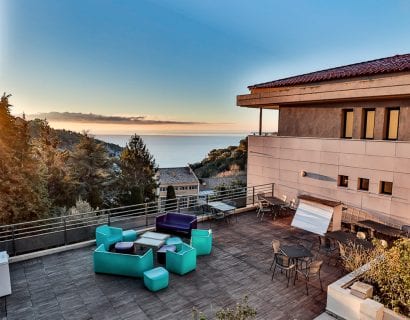 La Perle d'Eze
244 avenue de Verdun, Zurique 06360
La Perle d'Eze de aprox. 24.692 pés quadrados, construída em 2006 e renovada em 2020, é uma Residência de Turismo (estatuto francês que abre muitas opções, e também pode ter uma classificação oficial da residência). Esta propriedade excepcional inclui 48 apartamentos com 10 estúdios, 16 x 1-BR, 22 x 2-BR e 50 estacionamentos. Além de uma vista deslumbrante para o mar, a residência possui piscina, área de recepção e 2 elevadores. Cada unidade possui ar condicionado e uma zona exterior (jardim / terraço). Estrategicamente localizada entre Mônaco e Nice, a vila de Eze fica no coração da Riviera Francesa ou da Côte d'Azur.
Sale price: € 23,552,000
———————————–
Exceptional Vineyard Property
Bordeaux, 33000

This castle of 82,7 acres is made up of two blocks of vineyard plots : the first one consists of 29,1 acres in a prestigious Médoc appellation, the second one consists of 53,6 acres in Haut-Médoc appellation, very close to each other and almost adjoining the winery and the mansion. The large and functional winery includes a winemaking cellar with concrete and stainless steel vats with a total capacity of 5,200 hl (137 400 US gal.), a barrel room with a current capacity of 300 barrels and a storage cellar, both of which are underground, a storage cellar and a cellar with all the equipment needed for bottling and labelling, as well as an office. An 8,600 sqft. shed, housing vineyard equipment in good condition, and a caretaker's house complete the property. The Château produces around 90,000 bottles of red wine from a prestigious Médoc appellation and 160,000 bottles of red wine from Haut-Médoc appellation. The 3,200 sqft. mansion has 8 rooms including 2 kitchens on the ground floor, and 7 bedrooms plus 1 bathroom upstairs. Price is excluding wine stock and costs accruing to growing crops. Memorandum of information will be submitted after signature of a confidentiality agreement.
Sale price: € 15,960,000
———————————–
Contate-Nos Para maiores informações
Descubra tudo oportunidades comerciais