BARNES is pleased to announce the launch of BARNES Interiors, a new architecture and renovation service dedicated to high-end customers created from the association of BARNES and start-up firm hemea, which has accompanied more than 2,500 projects in renovation work from A to Z since its creation in 2015.

BARNES Interiors is aimed at all homeowners who want a quality renovation, whether or not they are BARNES' clients. The promise? Realizing each project, strictly on time and on budget, thanks to the expertise of architects carefully selected to answer clients requirements.

The first desk opens in Paris this week (focused on the Parisian market), and more offices will follow in 2022. Madrid also initiated this new service a few months ago.
The services offered range from interior design and arrangement of all types of spaces to decoration and furniture recommendations. BARNES Interiors is committed to a sharp selection of rated companies and architects and constantly put in competition to guarantee you a quality of realization up to your requirements in strict compliance with the specifications of your project and your budget.
The latest projects signed by BARNES Interiors
We open the doors of 3 universes , a private mansion in Paris, a duplex in Saint-Germain-en-Laye and a "pied-à-terre" apartment in Paris.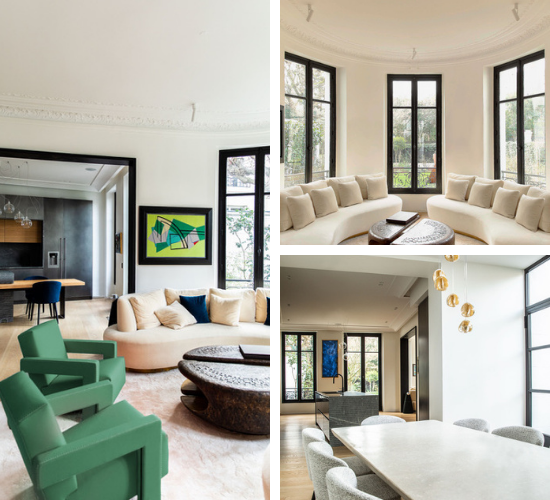 Paris XVIe – Villa Montmorency – 4,305 sq ft
Total restructuring and landscaping of a private mansion including the creation of an extension. The original spirit has been preserved through a sober contemporary decoration, with quality materials.
Saint-Germain-en-Laye – Duplex – 1,291 sq ft
Renovation Budget: 250,000 €
General restructuring of a duplex under the roof in a loft and raw spirit.
The top floor included an attic that was converted into a living room, a kitchen and a child's bedroom. A superb optimization of the space.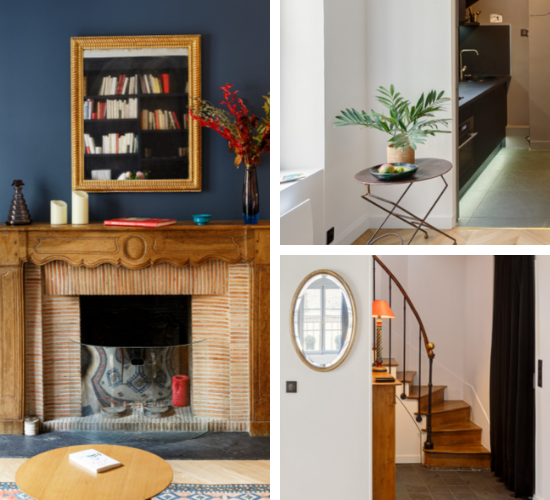 Paris – Apartment – 699 sq ft
Renovation Budget: 60,000€
Complete renovation of a Parisian apartment with the restructuring of spaces.
Work on volumes, colors and materials.
An 18th century oak fireplace warms up the first floor.