Interview by Rachel Brunet, director and editor-in-chief of Petit Journal New York
BARNES New York invites you in its series of articles untitled "New York City Neighborhoods", where you can regularly discover the different districts of the city, in the eyes of French speakers who have settled there. They tell us all about their neighborhood, in their words, their tastes, their habits. Today we explore Harlem, historic district in North Manhattan, with Sophie Thuault-Restituito, Chief of Staff at the Herbert and Florence Irving Institute for Cancer Dynamics at Columbia University. Originally from Tropez, living in New York since 2004, she has lived in West Harlem for 8 years with her husband and their two children.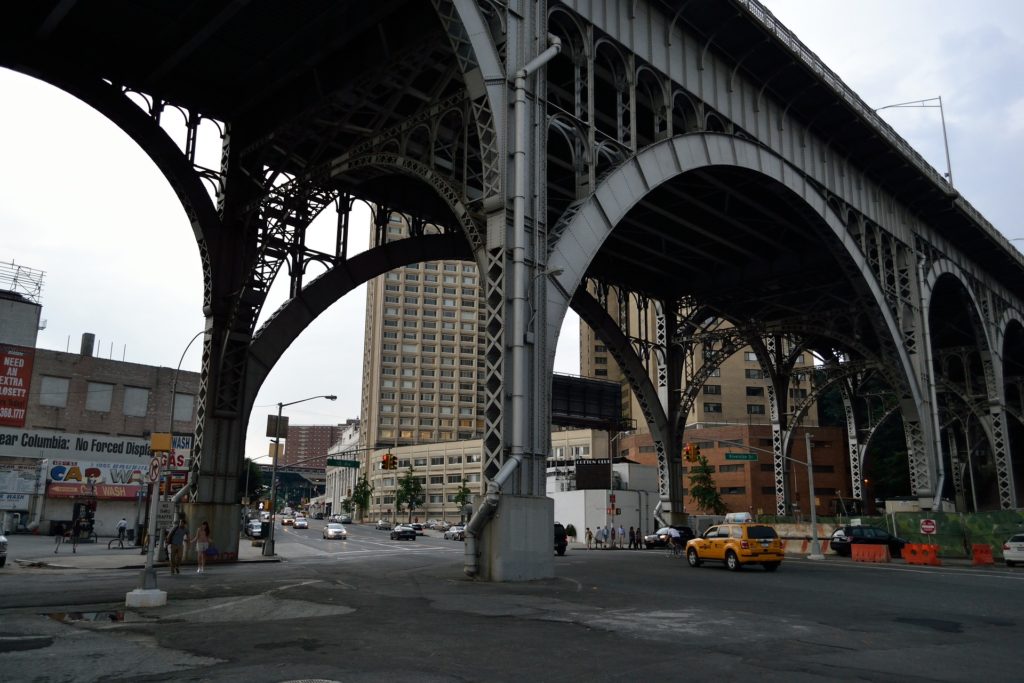 You live in the Harlem district. What attracted you to this neighborhood?
I was seduced by several things. First of all, diversity. There is a mix of African-Americans, French-speaking Africans and Europeans and everyone lives together. It is also very family-oriented and very community-based. We often meet someone we know on the way home from school. It's also very quiet and green, close to Morningside Park or Central Park. There are also several other parks in Harlem like Saint Nicolas Park, Jackie Robinson Park or Marcus Garvey Park. The traffic is less dense than in midtown and you can easily cycle around. The "commute" is easy with several metro and bus lines.
Can you tell us about life in this neighborhood, the atmosphere?
It is a very lively area. People from different cultures and social backgrounds come together. The district is full of small restaurants, cafes, supermarkets. There are also several generations there: young African-American women going out to bars in groups, families having barbecues or picnics in Morningside Park, teenagers who meet in the park.

What makes this neighborhood live, what drives it?
People who go to restaurants, cafes and bars, but also children who go to playgrounds in the park or people who jog or walk their dogs.
You are a mom. How is life with children in Harlem?
It's very easy because there are a lot of things nearby and the neighborhood is safe enough for the children to be independent quickly. My children go to Morningside Park or Central Park alone to meet their friends and also go to school on their own. One of my children goes to a bilingual school on the Upper West Side and makes the trips with one of her friends on the subway. There are a lot of families who make the same trip, so they meet up with the other children and walk together. My oldest daughter is attending high school in East Harlem. She also makes the trips with friends by bus. There are also several nurseries in the neighborhood.
My two children are both taking taekwondo lessons at West Side Taekwondo, which is a block away from our place, where they meet, once again, the neighborhood children. My daughter plays for a soccer club, West Side Soccer League, and she goes to practice mostly alone on the Upper West Side.
We often get around on foot, scooter or bicycle. Public transport is also very convenient. We have several metro and bus lines. And personally, I love the proximity to my job and my 10 minute walk, since I work at Columbia's Morningside Campus.
Is it a family-friendly neighborhood?
It is a very family-friendly and community neighborhood. This is what I love about it! Everyone helps each other. We sympathize with new families in the park. We meet other families from the bilingual school for a picnic or a playdate in the park.

Can you show us this neighborhood with your own words?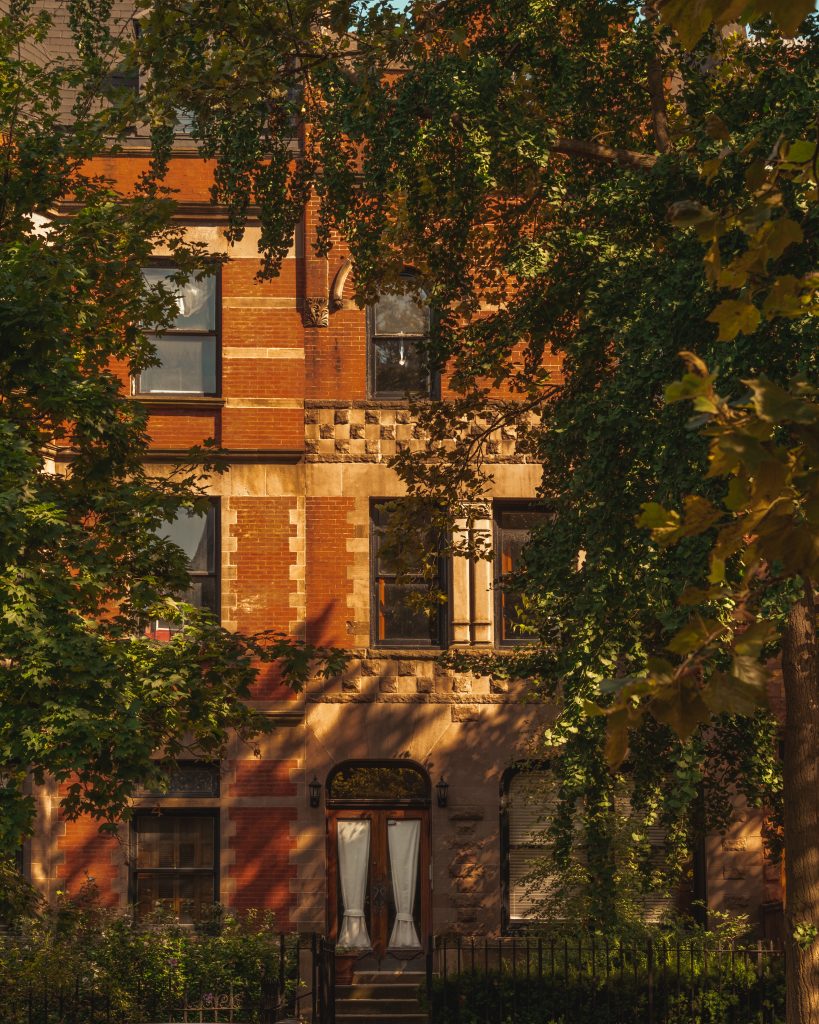 Brownstones or low rise buildings, small local shops, restaurants and cafes, cultural and economic diversity, parks full of children.
Do you find a little European side to this district through the inhabitants, the shops, the schools?
Yes, many families in the neighborhood go to the bilingual school at PS 84, or Lafayette Academy, on the Upper West Side. Or even at NYFACS. There are also several Italian restaurants and a very good Café Caféine which has croissants and pain au chocolat worthy of those found in France. There are a lot of small local businesses …

Your favorite places in Harlem?
There are so many ! Several restaurants such as Lido and Vinateria, two Italian restaurants; Row House, rather American; Maison Harlem, where you can eat couscous! Sylvana, Middle Eastern cuisine, which also hosts concerts in the evening. Melba, for soul cuisine; Harlem Burger, Cantina Taqueria for its tacos and margaritas; Café Caffeine with a very good cappuccino and its famous croissants and pains au chocolat; Levain Bakery, with its famous cookies; Les Ambassades, Franco-African pastry; Bagel O for its bagels made right before our very eyes; the Winery, on 116th Street which has a selection of wines at very good prices; the delis, Amrita, on 110th Street and Central Park West, a very cozy little brasserie, very good and not expensive; the bike rental company next door; the hardware store on Frederick Douglass Boulevard. There are also some very nice restaurants further down in Central Harlem like Harlem Shake, Barawine, Sottocasa … And all the new places that keep opening!
Is this a neighborhood that you recommend for those who want to buy or rent?
Yes ! We have been living there for 8 years and the pandemic has not dislodged us! We stay !
If you had to describe Harlem in 3 words?
Diversity, community and park.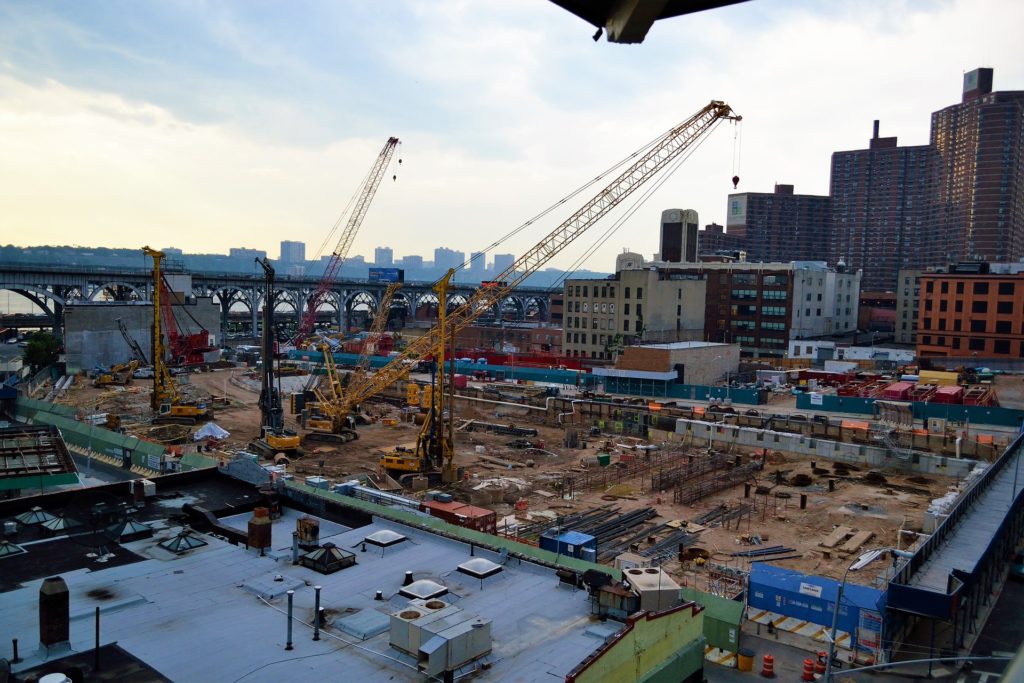 EXPERTS DISCUSS – Harlem
RENTAL MARKET:
It is often cheaper to rent an apartment in Harlem than further south in Manhattan. On average, it takes $ 2,900 (or $ 2,300 without a doorman), down around 5% over one year. In buildings with a doorman, the studio is rented on average at $ 2,450 per month, the 1 bedroom at $ 2,950 ($ 4,000 average Manhattan), the 2 bedroom at $ 3,950 (compared to $ 5,800 on average in Manhattan).
SALES MARKET:
In Q2 2020, the median selling price was $ 685,000, down 25% from last year, due to Covid. There were a total of 66 transactions, a drop of more than 50% from the second quarter of last year. The median price per square foot was $ 828, which still remains close to that of 2019. At the end of June 2020, as a reminder, the median selling price in Manhattan was $ 989,000.
Interview by Rachel Brunet, director and editor-in-chief of Petit Journal New York