By Annie Newman
Is Brooklyn the next Manhattan? When you hear of Brooklyn, you may think it's only one neighborhood but Brooklyn comprises of many different neighborhoods with various cultures, lifestyles and architecture for you to choose from. Some areas have become very exclusive and expensive. Brooklyn is geographically larger than Manhattan and many areas have wonderful water views and sceneries. Even though some parts of Brooklyn include post war buildings, there are many new developments and high rises that are newly built and offer all the modern facilities that you may need. Brooklyn is a short drive from Manhattan and many people work and commute every day between those two boroughs. One can live in Brooklyn and have an apartment that faces the Manhattan Skyline without the prices of living directly in Manhattan itself. Some Brooklyn apartments for sale may actually be as expensive as some Manhattan condos and some houses for sale in Brooklyn may be even more expensive than some found in Manhattan. Brooklyn is becoming more popular and trendy amongst young people, investors and those who desire to work in Manhattan but prefer the more quiet or affordable neighborhoods of Brooklyn.
Luxury condos in Brooklyn
One Brooklyn neighborhood that is developing quite quickly and is becoming popular among investors and residents is Williamsburg. Some people may not realize that Brooklyn also offers luxury real estate but some homes and apartments are priced and sold reflecting a true luxury market. There are luxury condos in Williamsburg that face the water and have beautiful views of the city and nicely built boardwalks and parks with access to ferries at all times of the day. Some other communities also offer single family homes or semi-detached houses that are surrounded by beautiful nature, good schools, and peaceful settings. Some apartments in Brooklyn are very spacious and you can choose a brand new construction or a completely renovated historical structure. One historic Brooklyn mansion in Prospect Park went on the market for $30 million. Not many suburbs of big cities offer such exclusive properties.
The future of Brooklyn Real Estate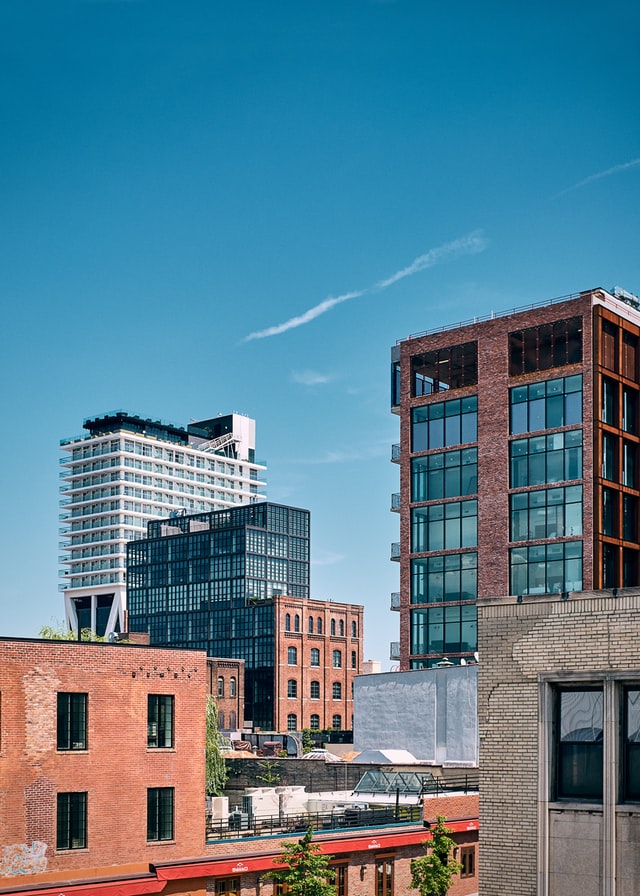 During the Covid pandemic, some investors realized that due to certain business closures, some of the Manhattan real estate had temporarily dropped in value or prices but the Brooklyn real estate market maintained a more balanced and stable demand during that challenging period. Over time, Brooklyn homes and townhouses increased in value and the last couple of years have seen an even bigger increase in the value of real estate in Brooklyn. Many millennials keep moving from the densely populated and expensive Manhattan districts to the nearby neighborhoods in Brooklyn that are up-and-coming. Brooklyn has just as much access to public transport and subway systems as Manhattan and it is therefore very easy to reach Manhattan from there. It encourages more people to live in Brooklyn and go to Manhattan for business or entertainment. Brooklyn itself though has enough public places and entertainment venues that are attractive enough to compete with the Big Apple.
How to choose a property and neighborhood in Brooklyn
Brooklyn is one of the 5 boroughs of New York City and is an area in demand when it comes to real estate and purchasing land or residences. Brooklyn is the fastest growing borough in terms of population. There are so many condos in Brooklyn as well large homes and even mansions that offer great views, exciting lifestyles and proximity to the glamor of Manhattan. There are dozens of Brooklyn neighborhoods and choosing the right place to live is an important decision. One has to decide if they prefer to be as close as possible for work purposes to the big City, or if they prefer more quiet areas. They need to decide if they prefer certain cultural aspects of the different regions or if they prefer a certain type of architecture. Brooklyn has many respected and visited museums. Some parts of Brooklyn are definitely older and have typical post war buildings but many are renovated and quite expensive. If you prefer brand new constructions, there are many new buildings that are constantly being built. Just like Manhattan, many buildings are constructed as high rises due to the large population and the desirable real estate market. It is worth taking the time to explore the different areas of this large borough as each neighborhood has a lot to offer to its population.
Brooklyn luxury condos are now competition to homes and townhouses
The number of luxury contracts for properties is increasing steadily in Brooklyn and many buyers are choosing to purchase luxury condos over traditional houses or townhouses in the borough. The reason for this phenomenon is that these residences are more likely to be newer constructions; they offer more special views due to their high rise nature and don't need the renovations necessary for many of the Brooklyn homes that were built quite a few decades ago. Some of these condos have more than one floor and can offer a similar or better lifestyle than a house and includes more modern amenities. Some older houses are even included in the luxury real estate market in Brooklyn because many buyers choose to renovate them to a great extent after purchasing them. The median asking price for Brooklyn luxury apartments and condos are often in the millions. Being so close to Manhattan and even having direct views of the city contributes to the value and price range of these homes. Many other big cities in the world can offer exclusive properties and have prices to reflect them, but usually the direct suburbs are significantly less expensive. Not in Brooklyn though because being close to a city such as Manhattan is truly special as it is one of the most popular places in the world.
BARNES New York is at your disposal to guide you and help you choose the right Brooklyn apartment or residence of your dreams thanks to a strong team of experts to assist you in all aspects of your real estate goals and expectations. We look forward to presenting you with the most prestigious and exclusive properties that Brooklyn has to offer.