Invest Abroad is a new department of BARNES, managed from the Miami agency. Invest Abroad's ambition is to support BARNES clients in their investments abroad, through BARNES' international network which has more than 90 agencies. Beyond the French and American markets alone, Invest Abroad by BARNES can recommend additional and diverse opportunities, depending on your objectives: diversification, yield, emerging markets, seasonal rentals, …
Benefit from BARNES' international expertise in addition to its local expert locations. In line with the BARNES Global Property Handbook, take advantage of our analyses and advice to invest, live and travel throughout the world, particularly in historic or emerging real estate strongholds.
Countries where BARNES is established to date : Belgium, Bulgaria, Canada, France, Greece, Hungary, Italy, Luxembourg, Mauritius, Monaco, Morocco, Portugal, Russia, Saint-Barth, Spain, Switzerland, the UK and the USA.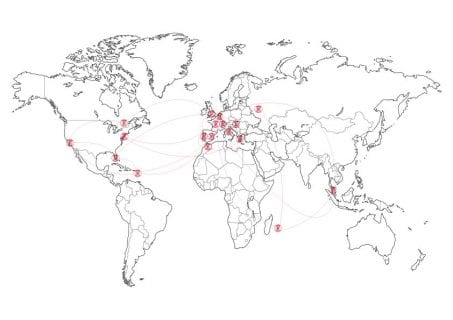 ---
GREECE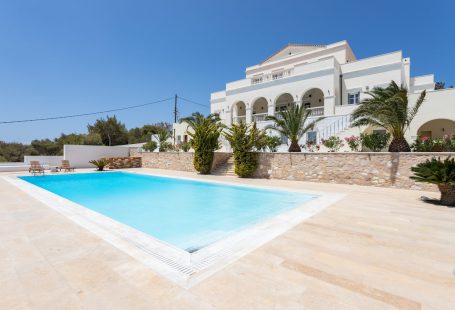 SYROS
Villa • 7 bedrooms
4 900 000 €
Located on the Syros island, this exceptional villa with an impressive swimming pool offers breathtaking views of the Aegean Sea with private access. The villa was built in a neoclassical style with luxurious materials, marble floors and a beautiful wooden roof. This property includes large reception areas, a large living room with fireplace, a dining room, a large equipped kitchen, 7 bedrooms with their own bathroom and toilets. The property also has large sunny terraces with spectacular sea views, a barbecue area and a beautiful Mediterranean garden with palm trees.
———————————–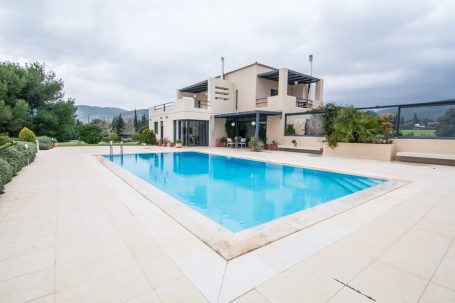 MARATHONAS
House • 5 bedrooms
890 000 €
Located in the village of Marathon, north of Athens, this magnificent house offers a splendid Mediterranean garden in Kato Souli style with a large swimming pool. The house covers 360 m² and is built on a 6,100 m² plot. This single-storey, Mauritian-inspired villa offers a large terrace of 120 m2 with a beautiful living space and an infinity pool. The slanted wing, made up of 5 en-suite bedrooms and a large living room, offers a view of the terrace, the garden and the estate. The villa includes an open-plan kitchen leading out to a breakfast terrace, a spacious living room, a dining room and a landscaped atrium. The master bedroom has an outdoor shower. The villa also offers walk-in closets, a laundry room and parking for 3 cars. Mauritian residence permit upon purchase.
———————————–
Discover all the properties Invest Abroad