Invest Abroad's ambition is to support BARNES clients in their investments abroad, through BARNES' international network, which has more than 90 agencies. Beyond the French and American markets alone, Invest Abroad by BARNES can recommend additional and diverse opportunities, depending on your objectives: diversification, yield, emerging markets, seasonal rentals, …
Benefit from BARNES' international expertise in addition to its local expert locations. In line with the BARNES Global Property Handbook, take advantage of our analyses and advice to invest, live and travel throughout the world, particularly in historic or emerging real estate strongholds.
Countries where BARNES is established to date : Belgium, Bulgaria, Canada, France, Greece, Hungary, Italy, Luxembourg, Mauritius, Monaco, Morocco, Portugal, Russia, Saint-Barth, Spain, Switzerland, the UK and the USA.
---
ITALY – COMO
Meet the director
Meeting with Angelina Malerba, Director of BARNES Como.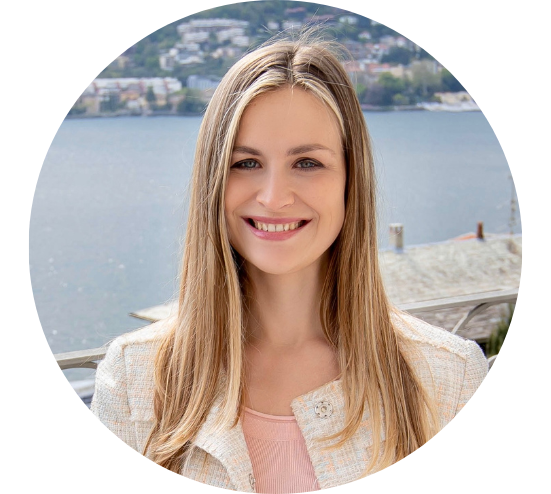 Could you please introduce yourself briefly? How was your office created?
My passion and curiosity for the complex real estate universe led me to graduate with a degree in Civil Engineering, then a Master's degree in Architecture and Urban Management, and a specialization in Interior design. Moreover I undertook the specific studies to obtain the real estate broker's license. I gained experience in different sectors of the real estate supply chain and touched upon the evolution of the market. Today, the "narrative" of real estate has changed. Requalifying and enhancing are very important issues, even more than building. The market in Italy is growing from a quality point of view. Interest in high-end dwellings is growing. And it was from attention, to these market indicators, that I accepted the invitation to join the group and open the BARNES Como agency. And it was like feeling at home in a luxury mansion.
How is your office structured and what areas do you cover today?
BARNES Como is structured in two sectors. Luxury real estate property finder, and exclusive tailor-made services. BARNES Como is not only active in the Lake Como area. Our clients also rely on us for properties in Milan, Tuscany and other Lakes in Northern Italy.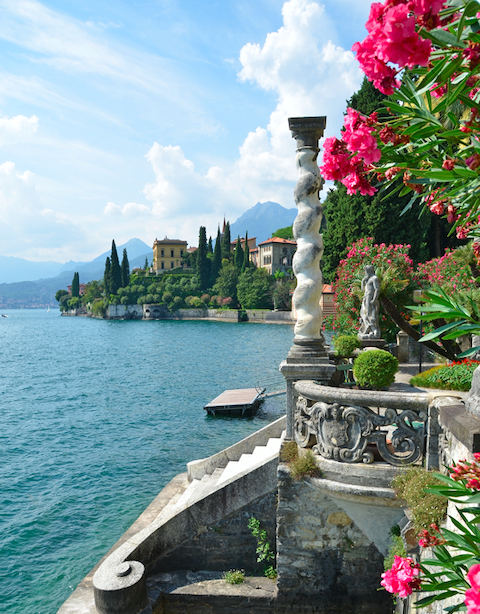 What types of services do you offer?
In addition to working alongside and supporting our clients in residential or real estate investment projects, we offer exclusive customized services, from private chef, to luxury car rental.
For a foreigner investor, why would you recommend Como and what products or location would you suggest?
Our area is characterized by historic mansions, synonymous with culture elegance and charm, properties with private gardens that lap the shores, and private beaches and docks that provide privilege and privacy. Between worldliness and privacy, entertainment and privacy, nature is vivid with colors and scents, year-round. There are exclusive golf courses, or the Monza racetrack, to experience the emotion of high speed. We are close to the nerve centers and strategic points of Italian business and the border with Switzerland. Also of considerable charm is the lake culinary tradition, rich in flavors and fragrances, of land and lake and clean air; it offers excellences such as lavarello, agone and perch, which are lake fish, PDO cheeses, as well as oil, and wine of niche production from the Larian lands
---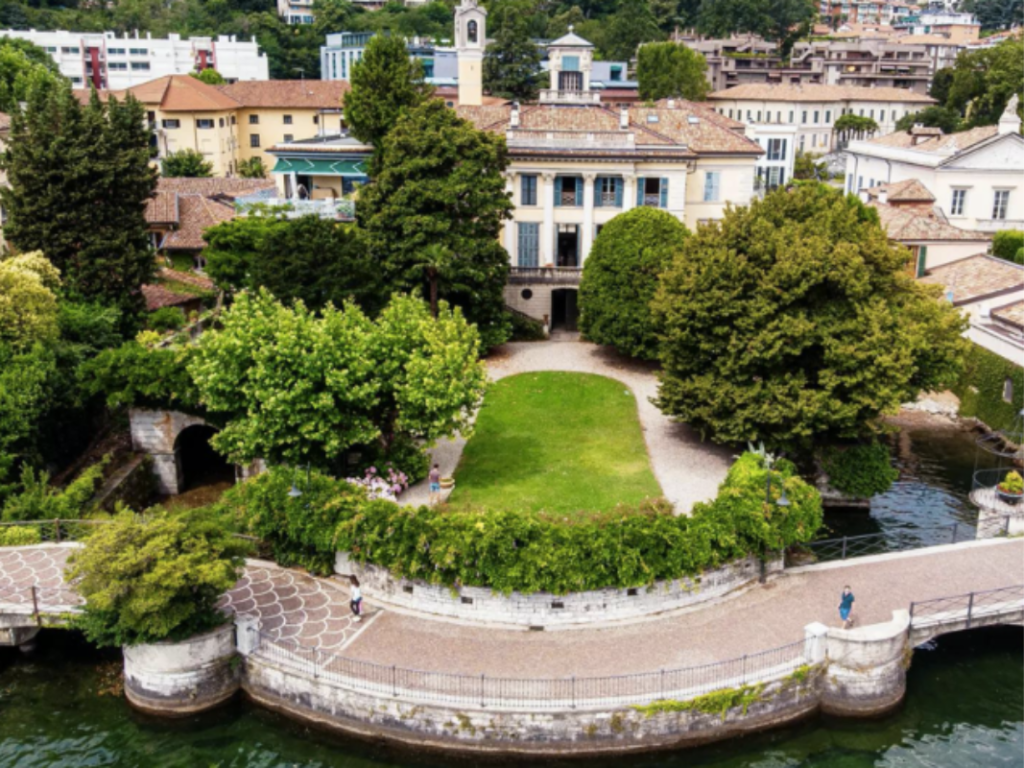 Como – Neoclassical Villa
Villa • 1 800 m2. • 18 bedrooms
Price upon request
Spectacular real estate investment in Como, in an area of high-end luxury villas. Neoclassical villa in a dominant position, on the Villa Olmo promenade. The magnificent mansion of approximately 1 800 m² / 19,375 sq.ft. with terraces, balconies, garden and dock, is spread on three levels above ground, and also has a turret. The interiors are beautifully preserved: the parquet floor with its original mosaics, the Venetian floor, also known as terrazzo or seminato, is still shiny.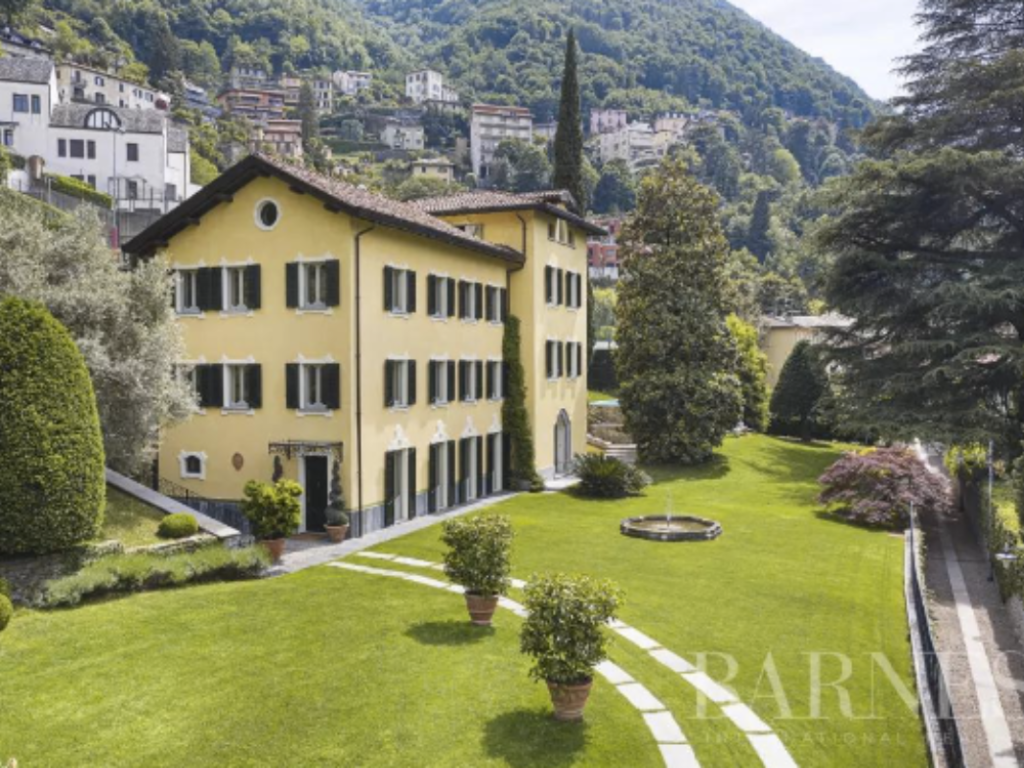 Blevio – Splendid Villa
Villa • 800 m2 • 8 bedrooms
Price upon request
Fabulous villa built in 1730, lakefront, for sale in Blevio. The Villa has recently been restored respecting its style and history; original paintings and frescoes, floors and furnishings have been preserved. It occupies an area of 800 m² / 8,611 sq.ft. ; the manor house is spread over three floors and offers a total of eight bedrooms and six bathrooms. The park, with a splendid swimming pool and solarium area, extends over 2 500 m². .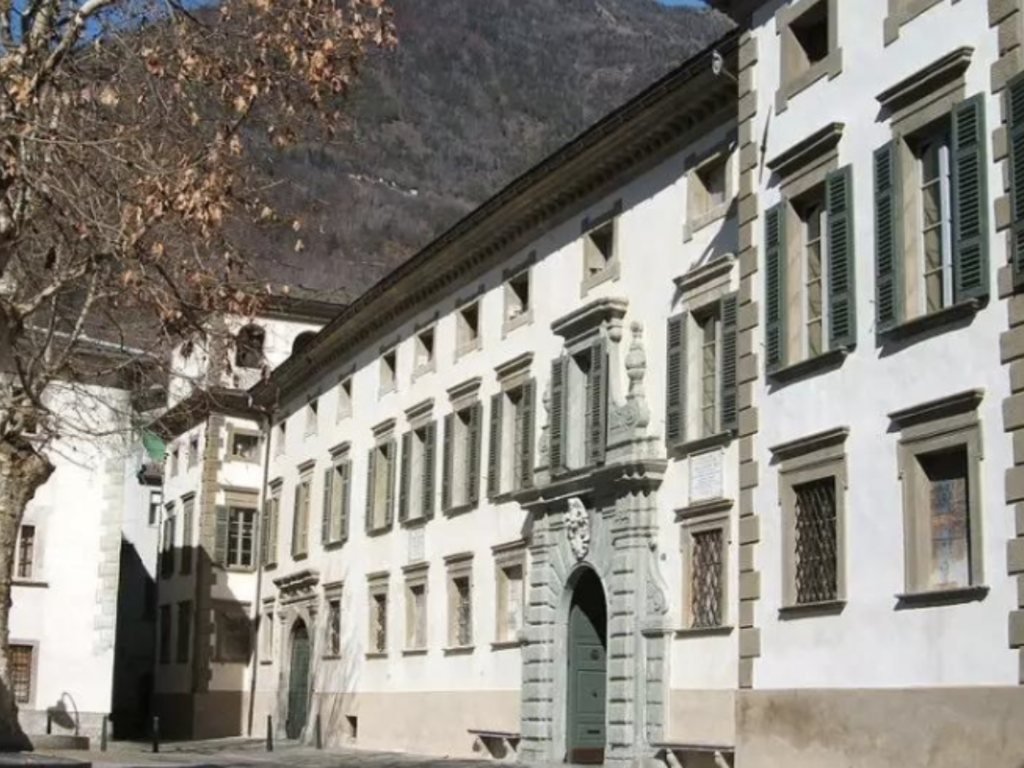 Tirano – Palazzo Salis
Palazzo • 6 000 m2 • 10 bedrooms
9 000 000 €
Prestigious antique estate dating from 1630 with white stucco façade. Impressive stone and masonry complex of approximately 6000 m². Ten salons with 18th century frescoes. Magnificent interior courtyards, with a spectacular Italian garden. Interesting investment opportunity to create an additional hotel structure.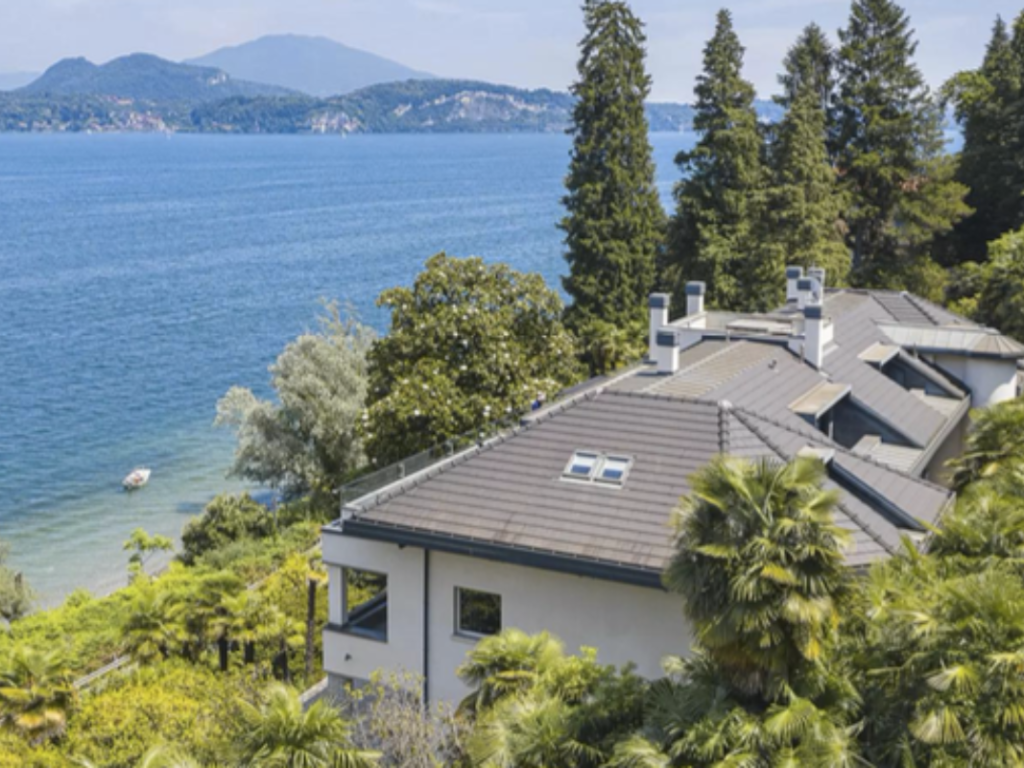 Stresa- Villa Vietti
Villa • 1 046 m2 • 8 bedrooms
6 100 000 €
Villa Vietti is one of the most exclusive mansions, on the Piedmont shore of Lake Maggiore. Located in a privileged location, it has a private beach of about 2 100 m² with boat dock. It stands at the center of its 15 000 m²/ 3.7 acres park where there is a 126m² outbuilding. Dating from the end of the 19th century, the villa has borne the name of Italian architect and urban planner Luigi Vietti, who reinterpreted his own imposing style, creating transparencies and large interconnected spaces.
Discover all the properties Invest Abroad