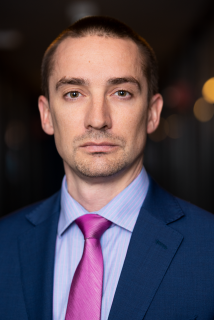 Originally from France, Yann grew up in Paris but now considers Bordeaux and Arcachon his home. He completed three masters degrees in environmental engineering (ENTPE Lyon), environmental economics (Imperial College London), and wine and spirits management (Bordeaux Business School / KEDGE). He lived in over a dozen cities across six countries and three continents (France, Seychelles, United Kingdom, Italy, Burkina Faso, United States).
After working for several years in the development and humanitarian arena (United Nations, French Government, Seychelles Government, private sector…), Yann decided to move to the United States and embrace a new career, following his wife whom was born and raised in Miami. Originally settling down in Miami (Brickell), he started his career as a Real Estate consultant in 2013.
Yann's clientele base is a balanced mix of French-speaking customers (France, Belgium, Switzerland, Canada…), American, Caribbean (Cuba, Puerto Rico, Haiti, Jamaica…) and South-American (Argentina, Colombia, Venezuela, Chile…). He has been assisting clients from modest rentals to luxurious homes, new developments and profitable acquisitions for both cash-flow purposes and capital gain. For him, it is about supporting each and every client, regardless of his budget and intentions, to accomplish his Real Estate projects in full serenity and confidence. He believes in long-term relationships gradually moving from tenant, to owner, and investor.
Languages: French, English, Spanish
---
Contact details:
y.rousseau@barnes-international.com
 +1 (954) 278-0515